Help save the Laguna Pitbulls!
Posted on Monday, 30 April 2012
"I was so miserable and tired living my life fighting my own kind. Thank you for rescuing me . . . but please HELP ME AGAIN . . . give me a chance to live the remaining days of my life as MAN'S BEST FRIEND."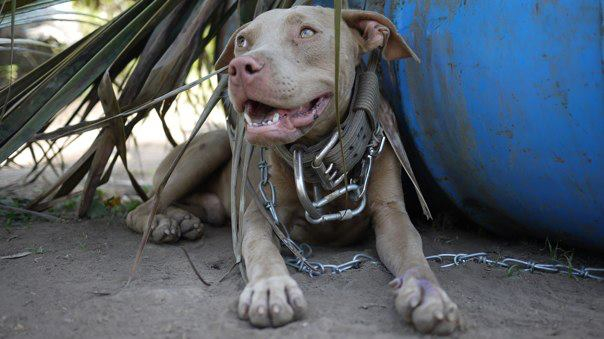 CARA Welfare Philippines (Compassion And Responsibility for Animals) and Island Rescue Organizations (IRO), two major Animal Welfare Groups in the Philippines, made an unyielding agreement, after obtaining jurisdiction over the custody of the more than two hundred remaining Laguna Pit Bulls, to provide these dogs a second lease on life after their gruesome ordeal in the hands of a Korean dog-fighting syndicate. CARA and IRO were joined by individual Animal Welfare Advocates and the University of the Philippines Los Baños Veterinarians in accomplishing this enormous project.
The rescue and rehabilitation for the remaining Laguna Pit Bulls have just begun. The unified effort and the meager resources of the two Animal Welfare Groups and Animal Welfare Advocates are not enough to nurture all of the dogs back to health, provide them with their daily sustenance, including the construction and maintenance of their new shelter.
CARA desperately need the support of the International Welfare Organizations and the Animal-Loving Community to help ensure the success of this noble project.
For more information about the rescued Laguna Pit Bulls, please visit www.helpsavethepitbulls.com
You may deposit your donations to:
Philippine Peso (PHP) Account # 3191-0467-05 CARA Welfare Philippines, Bank of the Philippine Islands, Kapitolyo, Pasig City Branch
Dollar (USD) Account # 3124-0417-66 Swift # bopiphmm CARA Welfare Philippines, Bank of the Philippine Islands, Atrium Branch, Makati City
For online donations through credit card/Paypal, please click on the button below. Please scroll down to emergency donations and note that it is for the Laguna Pit Bulls and kindly email your confirmation to francescaortigas@yahoo.com
Tags: adopt a cat, adopt a dog, adopt a pitbull, adopted pet, adopting rescued animals, animal advocacy, animal welfare in the Philippines, CARA event, CARA Welfare Philippines, Cat Adoption, how to adopt pets, Laguna Pitbulls, pet adoption, pet adoption event