Triathlete Swims 900 Laps at ULTRASWIM for CARA
Posted on Thursday, 4 July 2013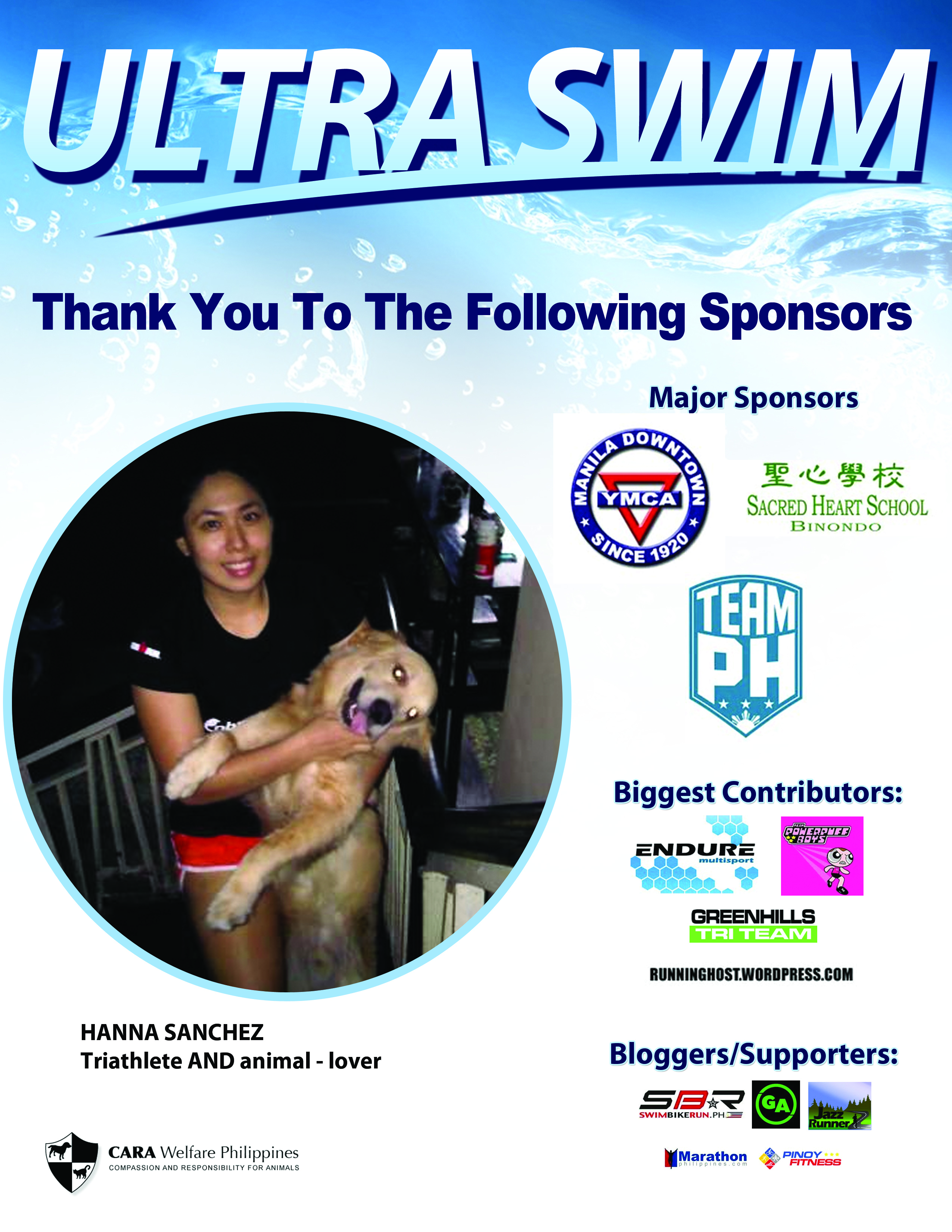 Thanks to our sponsors and donors! You have made a big difference in the lives of hundreds of sick and abandoned pets in the country!
CARA furrbabies cheered Hanna Sanchez on as she completed 900 laps (22.5 kilometers) for the benefit of CARA Welfare Philippines.
Twenty-three year old triathlete Hanna, former member of the De La Salle University Green Tankers varsity team, did not swim for the gold but to support the efforts of CARA to rescue and rehabilitate hundreds of abandoned dogs and cats yearly.
"I still want to adopt animals, but there's no more space. Our house has already become a zoo," she told a news daily when asked why she was doing it. "I don't want to let other animals down!"
Together with CARA, she launched the ULTRA SWIM fundraising event, held on June 15, 2013 at Manila Downtown YMCA in Binondo, Manila. Donors were called on to pledge a minimum of PHP1 for every lap.
Hanna was in the water of the 25-meter pool as early as 7 a.m. By 8 p.m. she had swum 900 laps.
According to the official records, she was able to raise Php 80, 570.00. As agreed upon, 100% of the collected funds shall be divided among the three (3) programs of CARA Welfare
Medical Rescue Fund – 50% or Php40, 285.00
Charity Kapon Fund – 25% or Php20, 142.50
Laguna Pit Bulls Dog Food Fund – 25% or Php20, 142.50
Great job Hanna!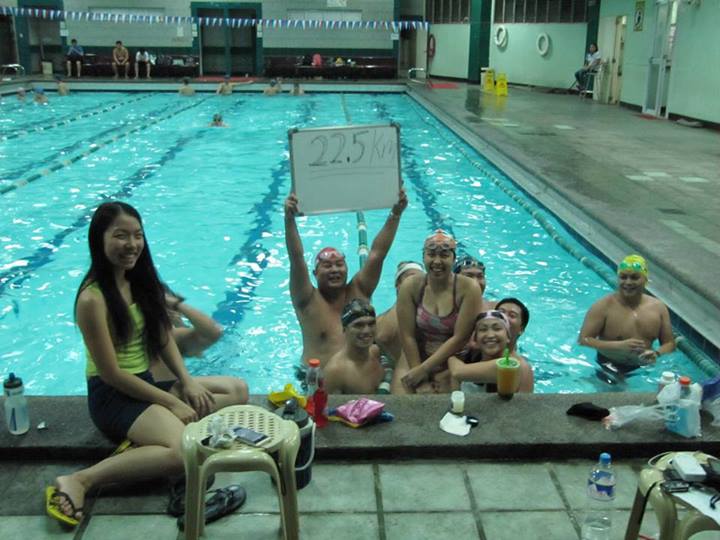 Hanna was exhausted, but happy after completing 900 laps.
-by michelle baena ciriacruz
Tags: animal advocacy, animal welfare, CARA Welfare Philippines, compassion to animals, fundraising event, Hanna Sanchez