Found: Blue eyed Cat, is this your furbaby?
Posted on Tuesday, 6 October 2015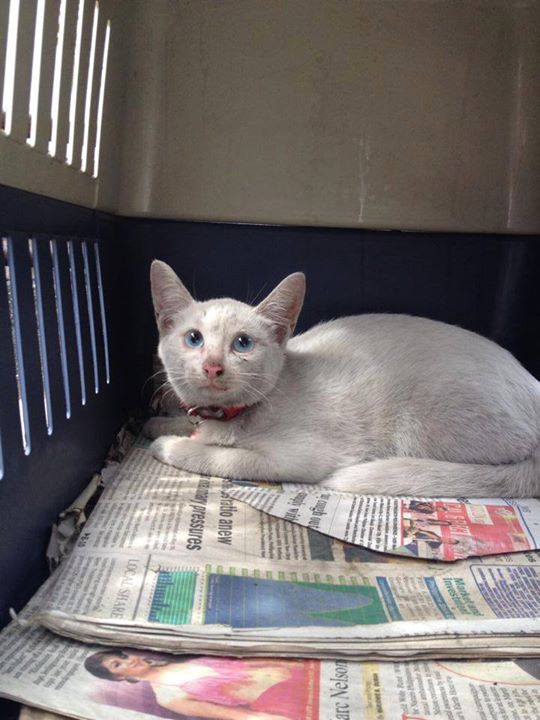 FOUND: This blue-eyed white cat was spotted in the South Triangle, Quezon City area yesterday. She has a collar and bell, and looks like she has an owner. If this is your kitty, please get in touch with us so we can help reunite you with your furbaby.
—
Reported by: Steph Lim
Reposted by: Teph Guira
Tags: found pet, lost and found pet, lost cat, missing pet