No more pain, farewell Ponggo and Newton
Posted on Wednesday, 23 March 2016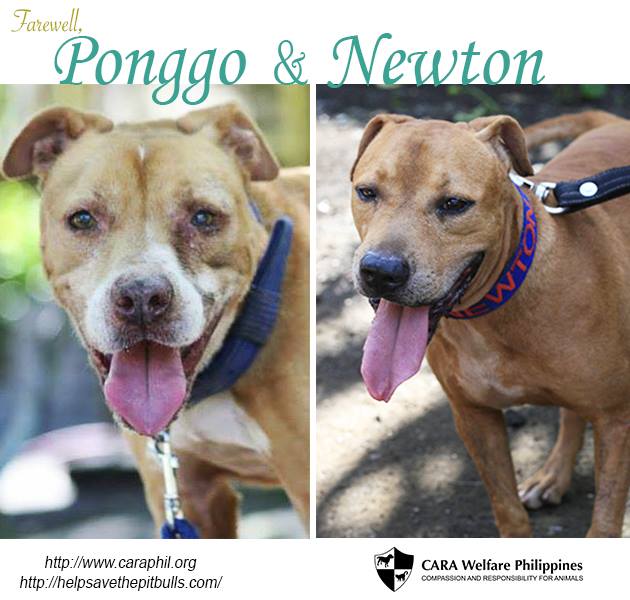 Once again, we have to bid farewell to 2 of our Laguna Pit Bulls, Ponggo and Newton.
Ponggo already had cancerous tumors which were spreading and bleeding. Newton, on the other hand, had lupus and his appetite started to diminish. These are just some of the after-effects of their early life of dog fighting.
Run free Ponggo and Newton! We know you both are pain free and happy where you are. We miss both of you already.
—
Posted by: Steph Lim
Reposted by: Teph Guira
---
If you can't adopt, foster.
If you can't foster, donate.
If you can't donate, volunteer.
If you can't volunteer, spread the word.
You can help.
—
Tags: across the rainbow bridge, Animal Advocacy in the Philippines, animal rescue blog, animal rescue in the Philippines, animal welfare, CARA Welfare Philippines, help save the laguna pit bulls, rescued dog