Onyx's Complete Turnaround
Posted on Monday, 13 June 2016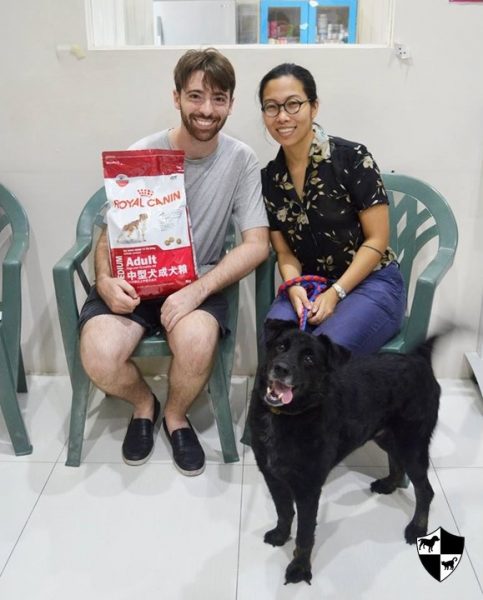 Another happy ending!
After less than 3 months, we are so happy to inform everyone that Onyx is doing well and has found himself a new home! We heard that he is enjoying going out and has already learned how to sit on command.
Thank you Anna and Elliott for welcoming Onyx into your home.Onyx was a black Labrador mix found wandering near Congressional Avenue just last March.
He had mange, colds and was severely emaciated. Special thanks to Royal Canin Philippines for the adoption kits we are able to give to each adopter.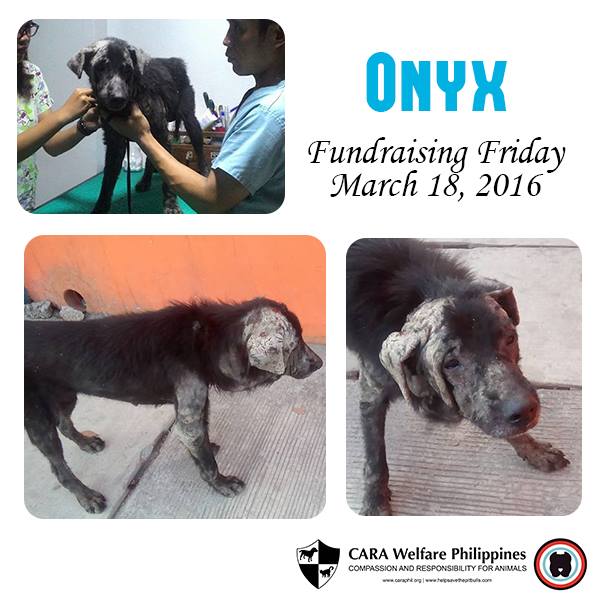 Reported by Stephanie Lim
Posted by Stacey Vazquez
Want to help? Adopt or foster a rescued pet? Wish to donate? Please click these links:
For more inspiring pet stories, click here.
Want to share your own pet rescue or adoption story? Email it to <secretary@caraphil.org>
Tags: ‪#‎AdoptDontShop‬, adopt a dog, adopted pet, adopting rescued animals, animal advocacy, Animal Advocacy in the Philippines, animal rescue blog, animal rescue group in the Philippines, Animal Rescue Group., animal rescue in the Philippines, animal rescue site, animal welfare, animal welfare blog, animal welfare group, animal welfare group in the Philippines, animal welfare in the Philippines, animal welfare organization in the Philippines, Animal Welfare Volunteer Group, CARA, CARA Animal Welfare Philippines, CARA Welfare Philippines, CARAWelfare Philippines, how to adopt a dog, how to adopt pets, how to help animals in the Philippines, how to support animal welfare in the Philippines, pet adoption, pet adoption in the Philippines, rescued dog, rescued pet