Volunteer: Join Us In The Adoption Events Committee
Posted on Friday, 24 June 2016
Ever thought of getting involved in events for animals?
Adoption events are the most helpful for are rescues. They get to meet possible adopters who are interested to take them in. Be part of the team that get to introduce the CARA adoptables and help the furbabies find their forever home.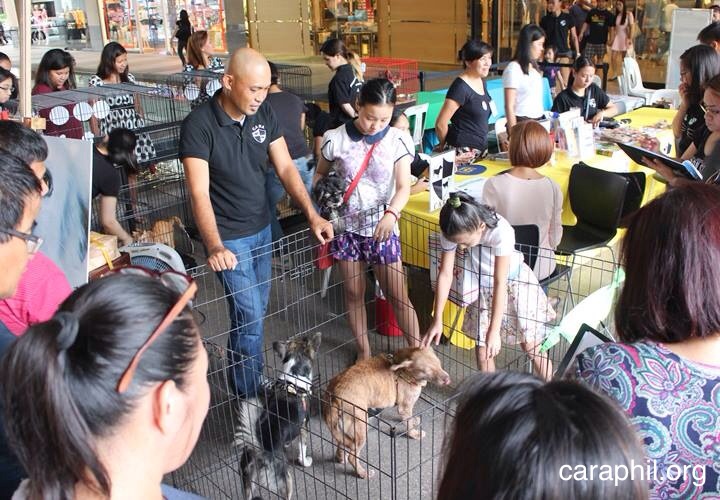 Volunteers are expected to:
Help by sourcing new venues for adoption events.
Help organize these events.
Promote events in coordination with the Media Committee.
Man the adoption booth and answer adoption queries.
Introduce adoptables to interested fur parents.
Interested to become a volunteer?
Download and accomplish the CARA Membership Application Form.
Email the completed form to join@caraphil.org
Attend the CARA volunteer orientation.
Tags: Animal Advocacy in the Philippines, animal rescue group in the Philippines, Animal Rescue Group., animal rescue in the Philippines, animal welfare group, animal welfare group in the Philippines, animal welfare in the Philippines, Animal Welfare Volunteer Group, animal welfare volunteer group in the Philippines, CARA Welfare Philippines, how to volunteer to help animals