Pawesome News: Vincent Has Found His Furever Home!
Posted on Wednesday, 17 August 2016
We are SO HAPPY to announce that Vincent has finally been adopted!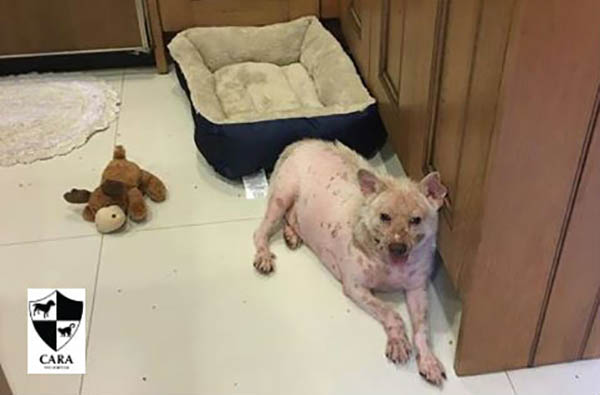 Vincent has been with us for years now and we thought he would never get adopted. His hair did not grow back even though his mange was already treated. However, his adopter actually took notice of him because of how he looked. He is now enjoying his new home and loving all the attention he is getting.
We will miss you Vincent but you have given us hope in finding homes for all our rescues. Thank you Cheryll for giving him a home that he truly deserves.
Want to help? Adopt or foster a rescued pet? Wish to donate? Please click these links:
Want to share your own pet story? Email it to secretary@caraphil.org.
Reported by Stephanie Lim. Posted by Trix Deseo.
Tags: ‪#‎AdoptDontShop‬, adopt a dog, adopting rescued animals, Animal Advocacy in the Philippines, Animal Rescue Group., animal welfare blog, animal welfare in the Philippines, animal welfare organization in the Philippines, CARA Welfare Philippines, how to adopt a dog, how to adopt dogs, pet adoption, rescued dog