A Rescue Story: The Life of Narra
Posted on Thursday, 25 August 2016
Sharing this lovely story/write-up of the foster dad of Narra, one of the CARA adoptables. Narra is looking for her furever home as her foster dad will be leaving the country soon.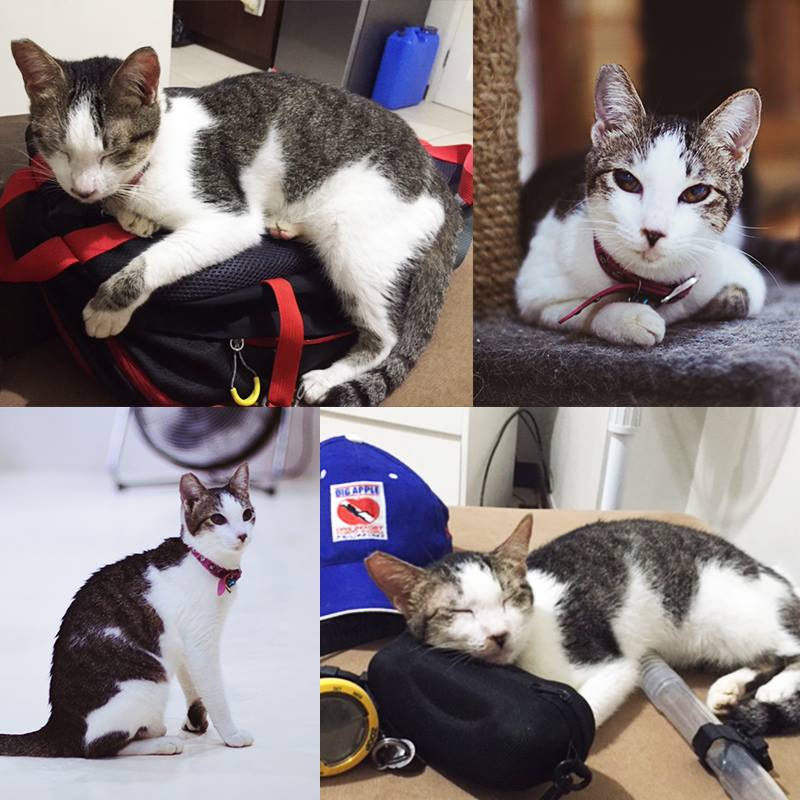 Hey everyone!

Over the last 6 months I have fostered one of the best and most loving cats you could every imagine, everyone meet Narra!! This cat is one of the funniest cats I have ever encountered, unfortunately my time in the Philippines is coming near to the end and I would love to find Narra a forever home.

If you want a cat that is always looking to give you affection and attention then Narra is perfect. She looks out of the window everyday at 6pm when I am due home from work and as soon as I get through the door I am bombarded with little meows and head rubs as she welcomes me home. Not satisfied at that the first 10 minutes that I sit down is Narra time, she likes to get right up under your chin and her purr is infectious, as she gets her early evening cuddles. As much as she loves attention she is also independent, as soon as she has had her cuddle she is off around the condo playing with her toys and chasing them around, usually before then curling up for a nap on the scratch post!!

This cat is also very inquisitive, if ever there is a drawer or cupboard open, Narra is straight in to have a look, or a sleep. And talking of sleep this cat sleeps absolutely everywhere, the stranger the location the better, and she always makes a nice little pillow out of something to rest her head. You can tell she is a girl at heart as bags are her favourite thing to sleep on!!!

This cat would make an excellent pet for someone who is looking for a cat to keep them company. She is very low maintenance and as well as being loving and affectionate is also be independent as well. She does have a little cold but that doesn't bother her, and other than wiping it once or twice a week that is all you need to do. Narra deserves the best home, and I really hope someone out there can provide it.

Kind regards,
Damien
Photos by Damien and Petograpiya
Posted by Stephanie Lim, Reposted by Angelina Fajardo
---
Want to make a difference? Click one of the links below.
Donate | Adopt | Volunteer | Partner
For inspiring pet stories, click here.
Want to share your own pet story? Email it to secretary@caraphil.org
Tags: adoptdontshop‬, adoption, CARA Heroes, CARAadoptables‬‪, CARAcats‬, CARAwelfareph, Narra, pet fostering, pet stories