CARA Donation from German-European International School
Posted on Tuesday, 18 October 2016
Dora inspects, approves, and is grateful for the generous donation from the German-European International School that was dropped off at the CARA clinic today. You are pawsome!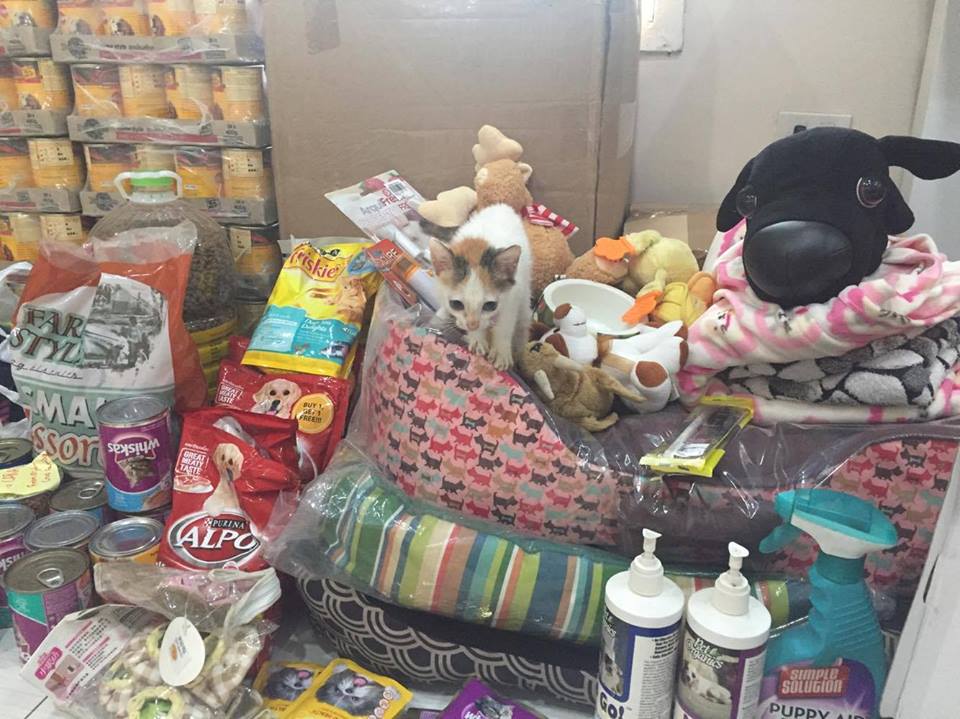 Thanks to the kids and parents of the German European School. You are all awesome! Ü
Posted by Stephanie Lim. Reposted by Angelina Fajardo
---
If you can't adopt, foster.
If you can't foster, donate.
If you can't donate, volunteer.
If you can't volunteer, spread the word.
You can help.
Tags: ‪#‎AdoptDontShop‬, CARAcatDora, CARAdonations, German-European International School, ThankYou