#TBT Dolly and Polly!
Posted on Thursday, 15 December 2016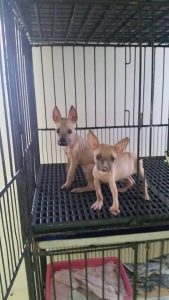 Throwback Thursday: Dolly & Polly!
They say that time flies, but it really doesn't hit you how much until you see this photo of these two pups from July of 2015.
Want to help? Adopt or foster a rescued pet? Wish to donate? Please click these links:
 Reported by Stephanie Lim. Posted by Alexandra Bichara.
Tags: ‪#‎ThrowbackThursday‬, adoptdontshop‬, Dolly, Polly