Adoptable of the Week: Cherry!
Posted on Monday, 8 May 2017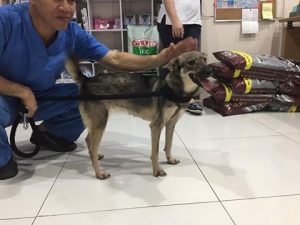 Cherry is the playful and energetic mother of Pandan, who is also at the clinic. She's friendly to both people and other dogs. Cherry is small-medium sized and has been spayed.
Visit Cherry and all her friends at the CARA Clinic in Mandaluyong!
Want to help? Adopt or foster a rescued pet? Wish to donate? Please click these links:
Reported by Stephanie Lim. Posted by Alexandra Bichara.
Tags: adoptdontshop‬, aspin, CARA, CARAwelfareph, cherry