Interactive features added to DDB's 'I Am Home' Adoption Campaign for CARA
Posted on Wednesday, 15 October 2014
DDB, one of the Philippines' most recognized ad agencies has come up with a second installment of their 'I Am Home' campaign for CARA.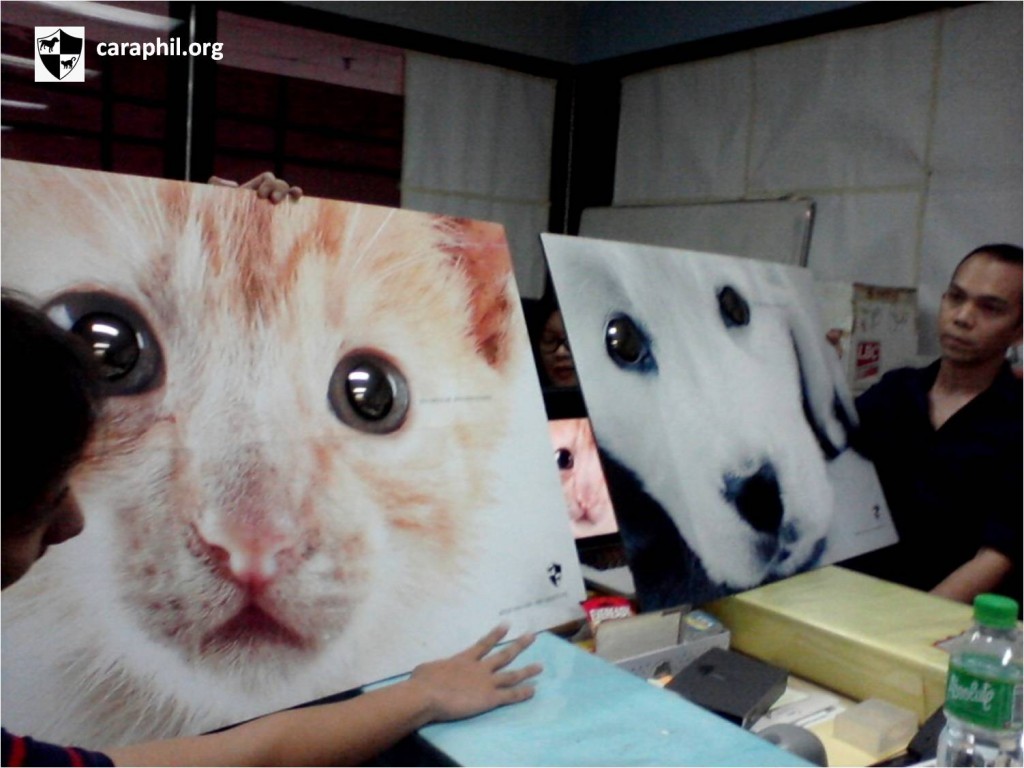 DDB team presenting prototype ads to CARA Core for the first time (2013)
Launched at 2013, the campaign aimed to boost CARA's adoption statistics by delivering a moving, yet powerful concept of using the animal's eyes. A rounded glass material is fused into the pupils, showing the viewer a reflection of himself: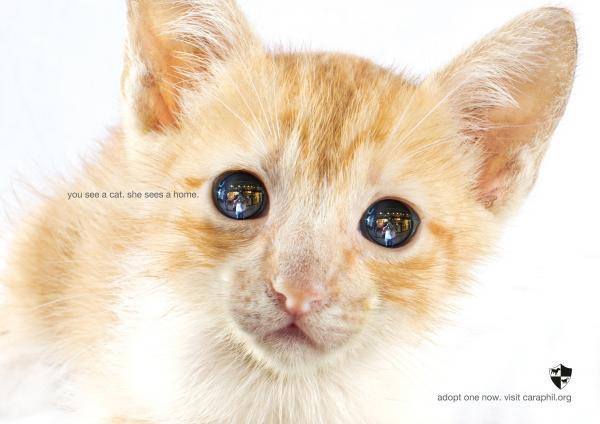 "You see a cat, she sees a home."
DDB developed both online and offline ad materials (dog and cat version). The display ads decorated CARA booths during adoption events. It certainly earned a lot of "awws" from potential adopters. Visitors posed for photos beside the "I am Home" images throughout the day.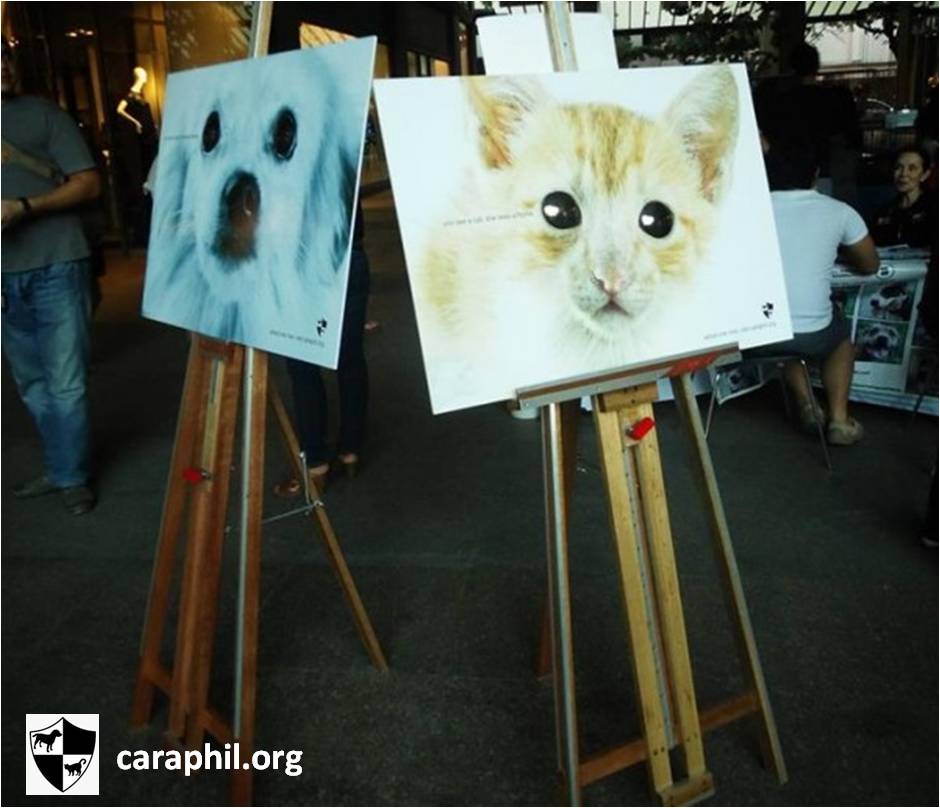 Adoption Event at Greenbelt 5
The campaign is hosted online. The page features an application that uses your webcam to take photos of you reflected in the eyes of the animal. The picture taken can be shared through major social media websites or saved in your computer.
To use the application, go to http://adoptapet.caraphil.org.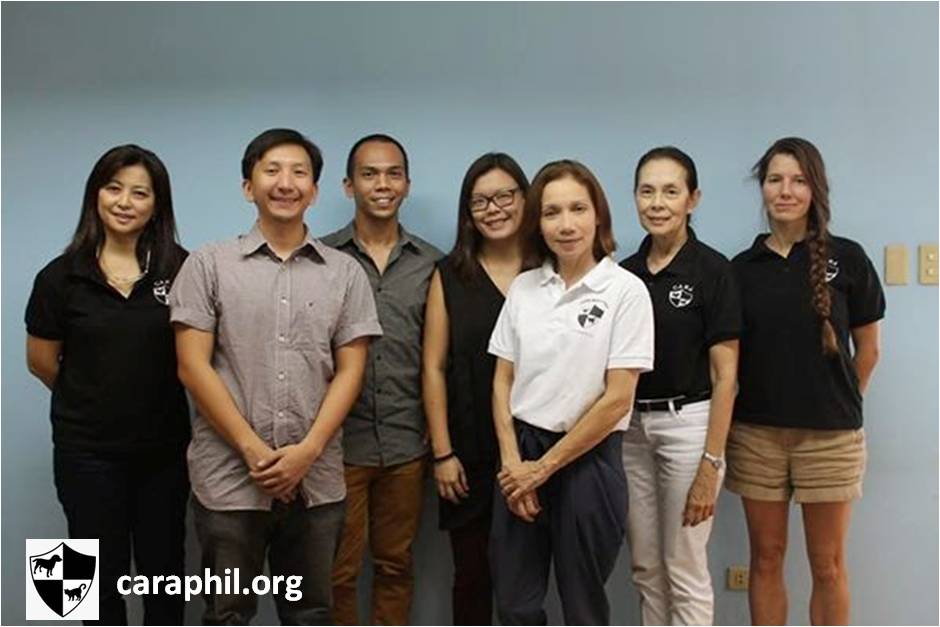 CARA and DDB Team members
This second installment was presented earlier this month to CARA. DDB plans to take the campaign "OUT OF HOME". The agency is developing e-cards and mailers with the same glass eye concept, as well as a photo booth disguised behind a cat or dog with glass eyes. By adding more interactive features to the campaign DDB hopes to attract more potential adopters to CARA animals.
Tags: ad campaign, adopt a cat in the Philippines, adopt a dog in the Philippines, adopt don't shop, adoption campaign, animal welfare in the Philippines, DDB, pet adoption in the Philippines