Thank you, Compassionate Heart for Animals!
Posted on Friday, 5 December 2014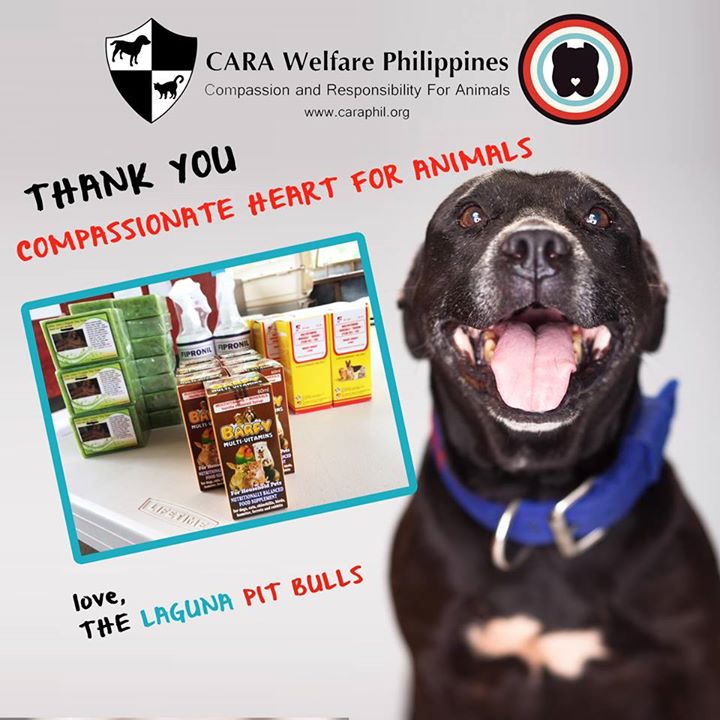 Thank you COMPASSIONATE HEART FOR ANIMALS for donating vitamins, soap and other clinic materials and DOOOOOOG FOOOOOOOD!! Thank you! Thank you! Thank you! We love you!!!
Please support CARA Welfare Philippines by donating or volunteering. We appreciate all help, however small! 
repost
Tags: adopt a dog, animal welfare, animal welfare blog, animal welfare group, animal welfare group in the Philippines, animal welfare in the Philippines, Laguna Pit Bulls, Pit Bulls, rescue dogs