Shopping for a cause
Posted on Monday, 2 February 2015
That was what a supporter called CARA's Great Garage Sale that was held at Venice Piazza on December 20 last year. I think this slogan was furfect!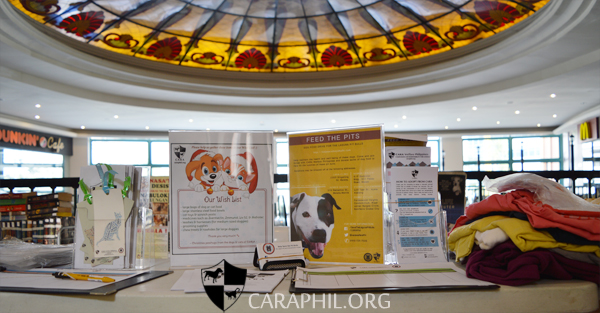 We had so much cool stuff on display: books, CARA merchandise, t-shirts, shawls, and lots of gift items — all donated by our beloved CARA supporters! But that's not all!
Some of the items were preloved, such as the books, but many were also brand new. Some were actually high-end brands. Buyers were shocked at the low, low price! They grabbed these high-value items almost as soon as they were unpacked.
I remember this cool BINGO game fellow volunteer Eric opened and, man, lemme tell you, the thing probably has never yet seen the light of day at all!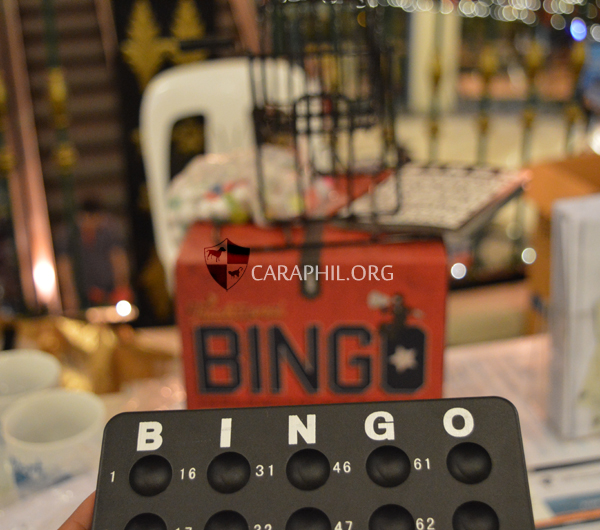 So why not play a classic bingo game with your pals? This was one of the donated items for sale! At the next Cara Garage Sale you might still be able to grab this for yourself!
Yes! That's how awesome our supporters were. Thank you so much, guys, for all the donations, support and love! I can hear the happy yips and meows from our four-legged friends from here!
Did I tell you we had books? Yes! Books, books, books! Perfect for your bibliophile friend. I had a whiff of the smell and, dear Lord, I can almost sense the amazing worlds between the covers waiting to be explored. It's like paying for a cheap fare in exchange for an amazing journey to Mordor and back!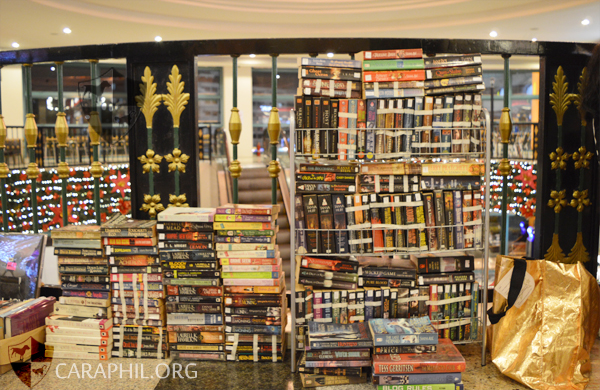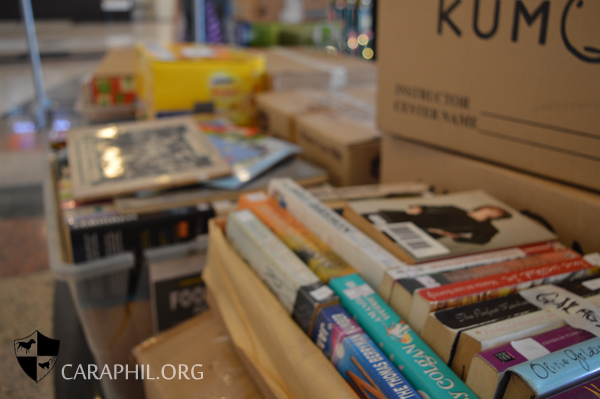 BOOKS! We had a lot of wonderful titles up for grabs at reasonable prices! I saw Anne Rice there! If you would like to buy one or two or a dozen of these books, you can always check them out at our next garage sale! Stay posted for details. Lots of book adventures awaits!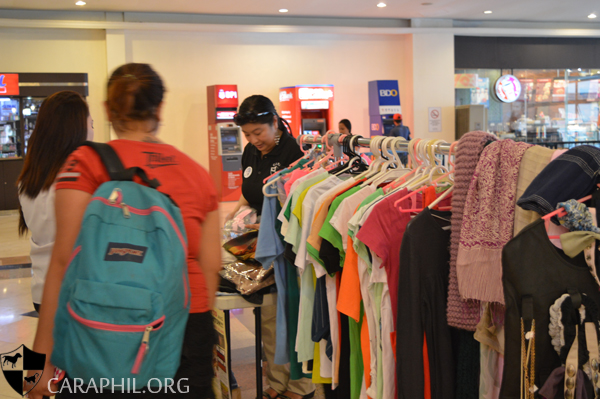 Clothes!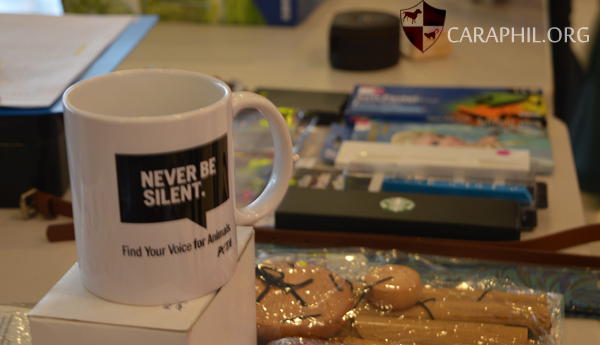 Trinkets! From phone cases to beautiful decors, toys, and bags!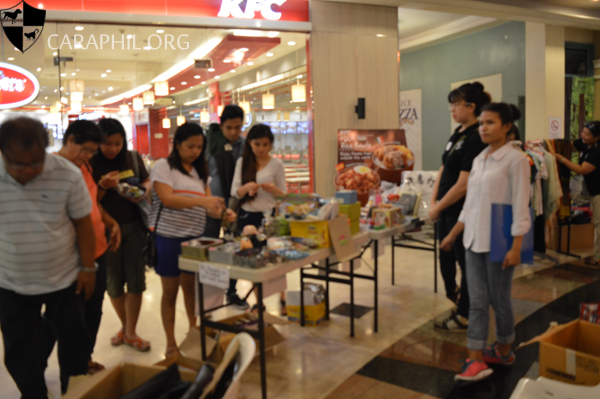 We had so many cool stuff at such reasonable prices! People kept coming back. They left our booth with bags of their purchases!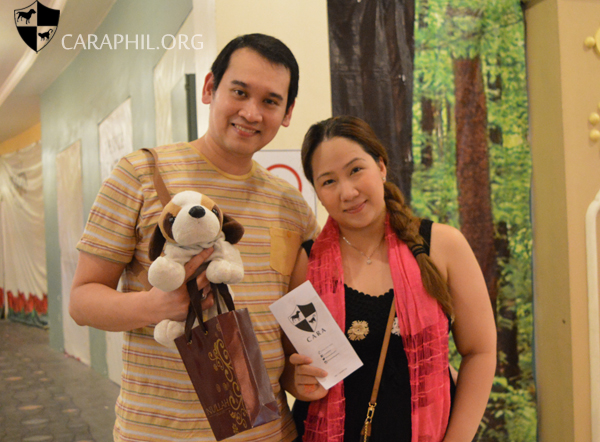 What a beautiful couple!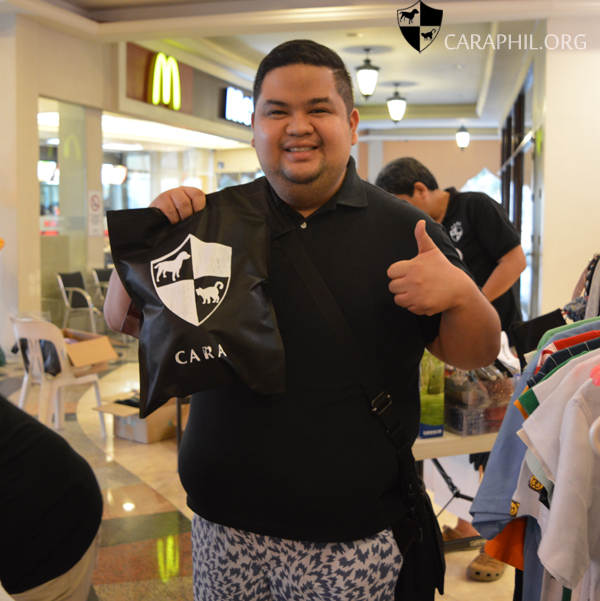 One of our supporters with a big smile! He suggested this post's title: "Shopping for a Cause!"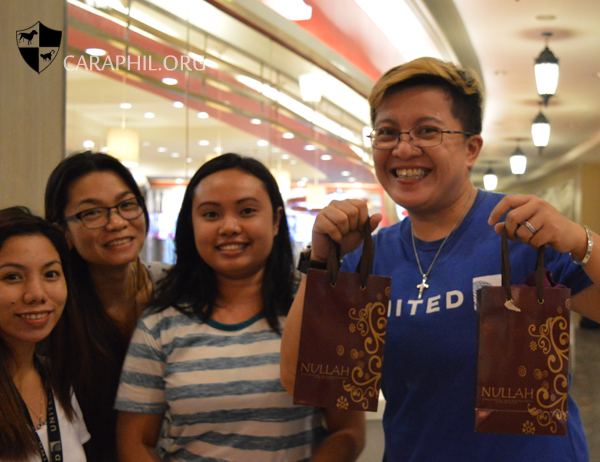 Shopping for a cause with friends!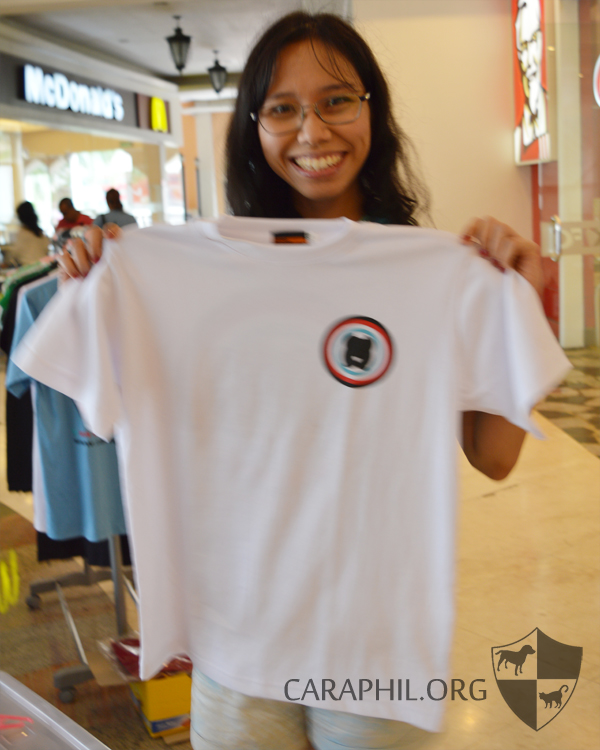 Meet our early bird! She was so excited by our merch and trinkets that she stayed until we were properly unpacked!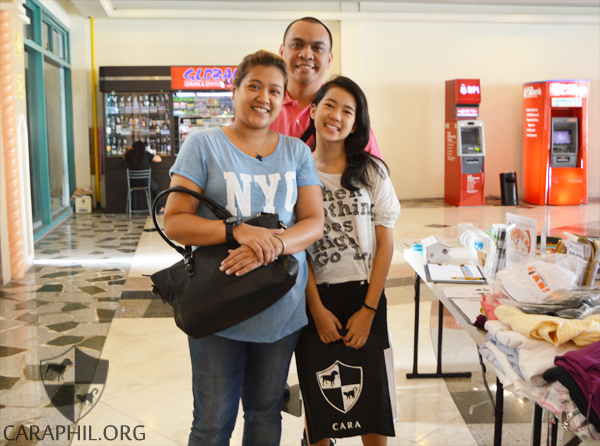 CARA supporter Ashley with Mom and Dad! Not only did they support the garage sale, Ashley signed up to be a volunteer too!
Not only did we managed to raise money for our beloved furry friends, we got some new mates in our CARA ship… I mean new volunteers!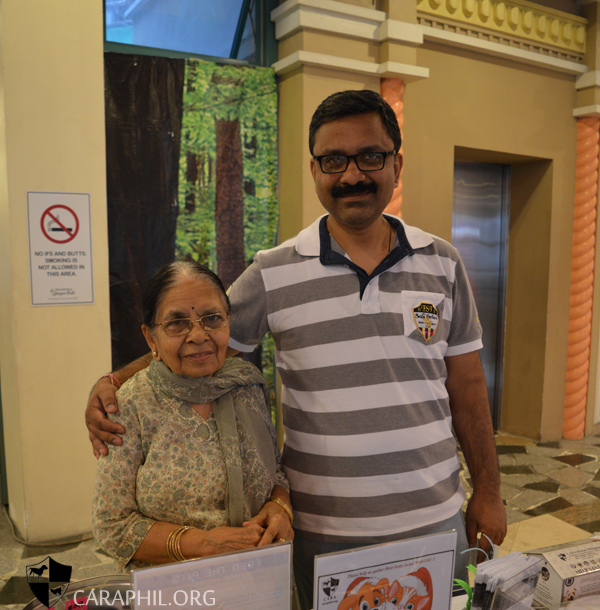 New heroes!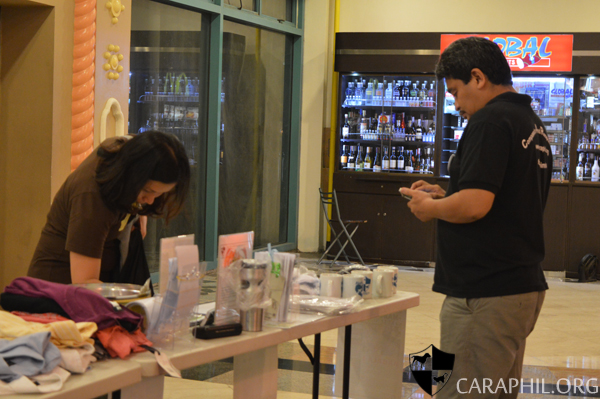 100 percent of the proceeds will go to support the medical care of CARA's rescued dogs and cats. But beside the financial help, CARA also gained new friends and supporters from this activity. For me the highlight was experiencing people's curiosity about and concern over animal welfare.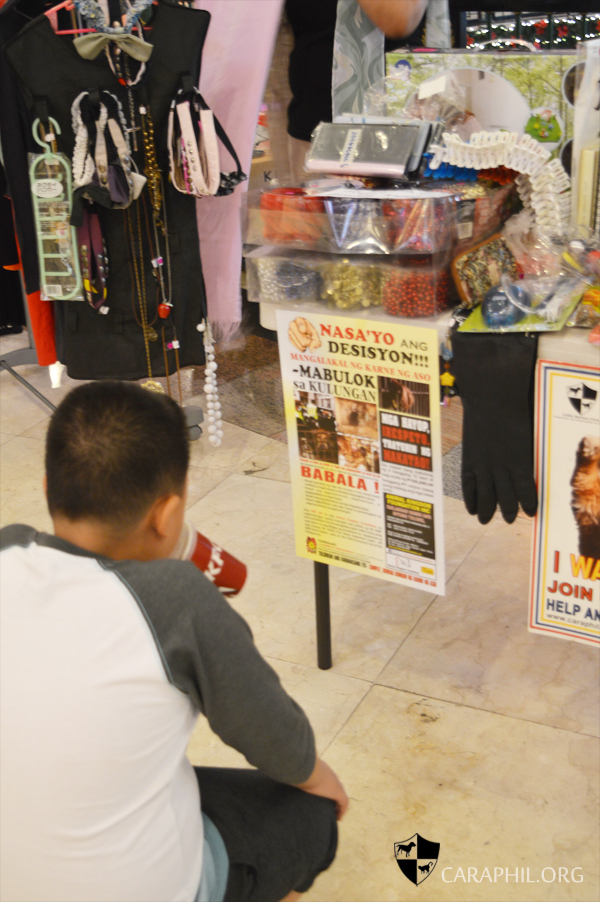 So even if some of them went home without a trinket from our booth, I know that CARA still managed to touch their lives and I hope it will leave a seed that bears much fruit in the future in our cause to encourage compassion for all, animals and humans alike.
Tags: adopt a cat in the Philippines, adopt a dog in the Philippines, animal rescue group in the Philippines, animal welfare group in the Philippines, animal welfare in the Philippines, CARA Welfare Philippines, fundraising activity for animal welfare, how to adopt pets in the Philippines