Sushi and Cocoa
Posted on Monday, 2 February 2015
 Sushi and Cocoa were rescued as small kittens on the EDSA island.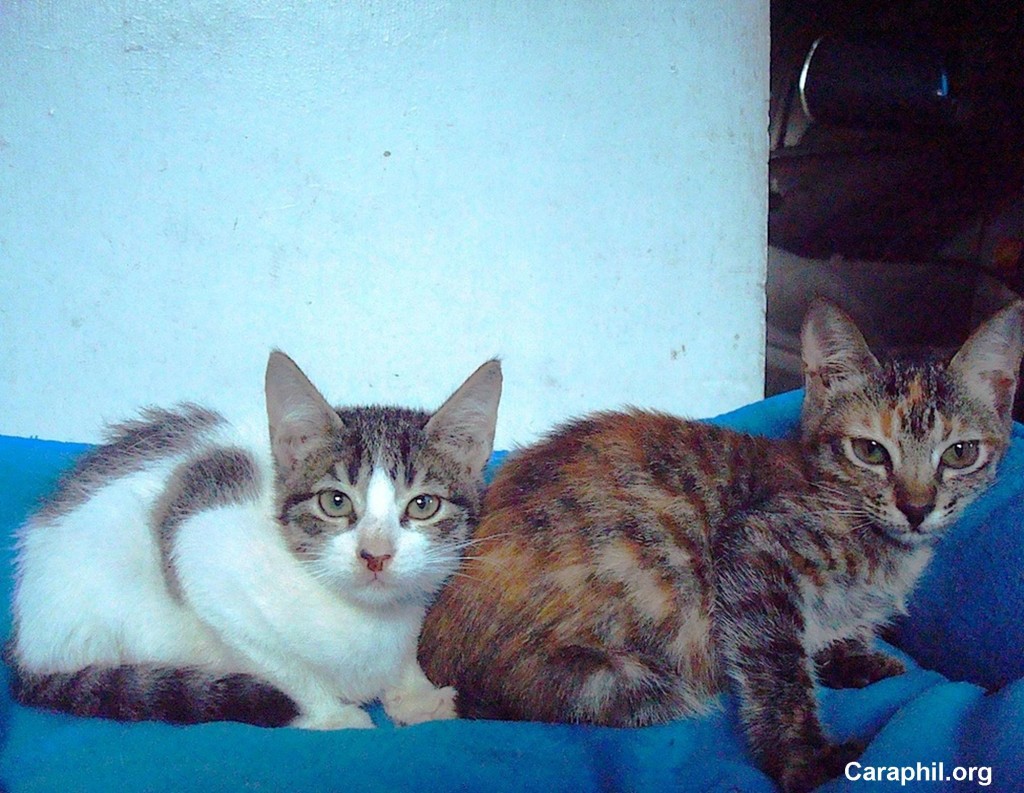 They were full of fleas, had worms and were malnourished and dirty.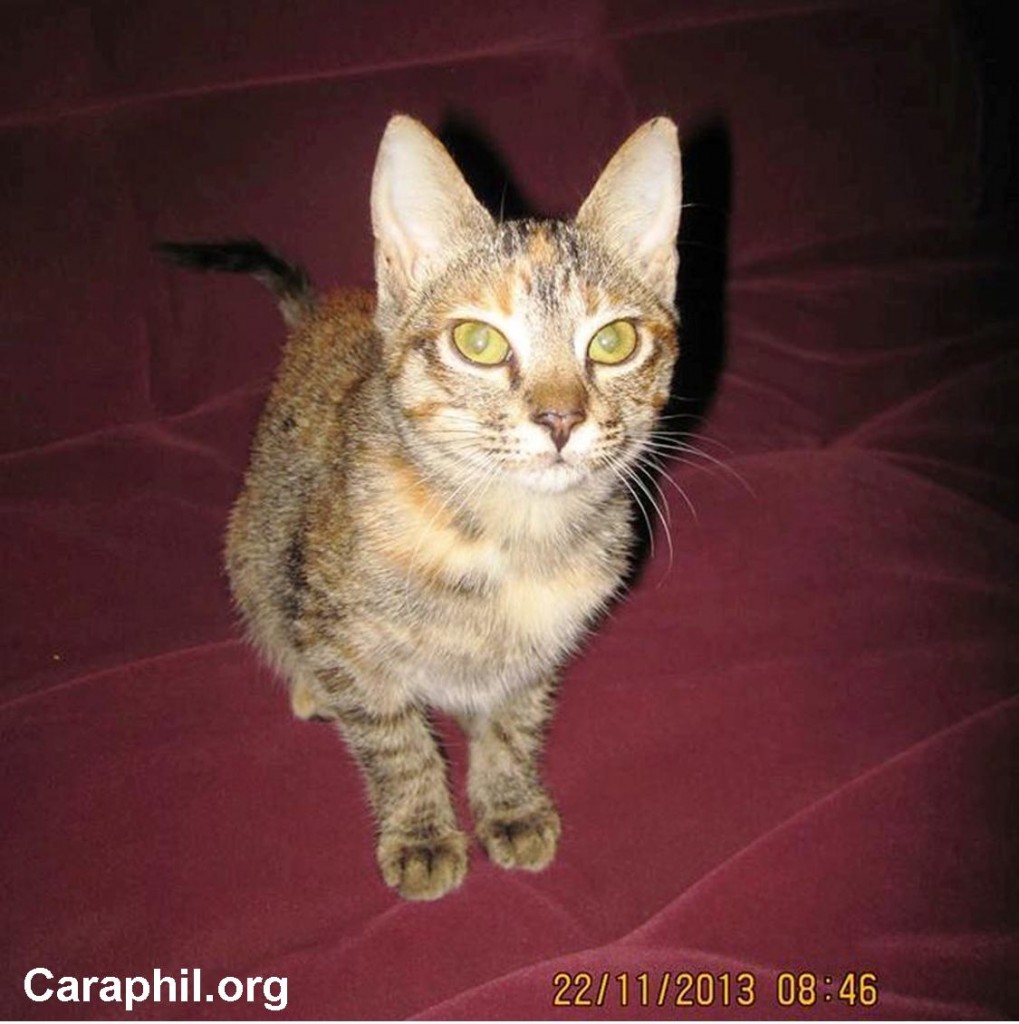 After some TLC at their foster home, they grew to be sweet, healthy and happy kittens.
They have finally found their forever home with an American family in Makati. Congrats Sushi and Cocoa!
UPDATE – Even though they really enjoyed living in Makati, they were destined for greater things. Last week they moved to Virginia with their family, and are now enjoying their cozy new sweaters! Brrr! It's really cold in Virginia, but they're loving their new home! Their journey of rescue from the EDSA island to their lives in Virginia is an inspiration for all of us.
Please support CARA Welfare Philippines by donating or volunteering. We appreciate all help, however small! 
article by Tanya Guerrero | posted by Michelle Baena Ciriacruz 
Tags: adopted pet, adopting rescued animals, animal advocacy, Animal Advocacy in the Philippines, Animal Rescue Group., animal welfare, animal welfare group, animal welfare group in the Philippines, animal welfare in the Philippines, CARA Welfare Philippines, Cat Adoption, compassion to animals, how to adopt a cat, rescued cat, rescued pet