Serena Coady on volunteering for CARA
Posted on Wednesday, 6 January 2016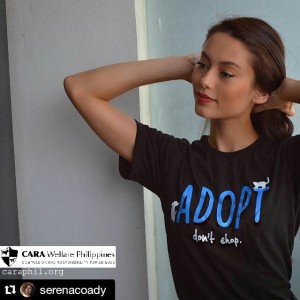 Serena Coady on volunteering for CARA. 🙋
#Repost @serenacoady
・・・
a few weeks ago i joined the lovely @CARAwelfarephils as a volunteer and blogger 🐶 of course it was to have all the pats and fuzz cuddles, but CARA is also doing such vital work for animals in need, and if you know me, that's my damn sweet spot!
check out @CARAwelfarephils to find out how to join and how you could even adopt a cat queen or smiley muttbutt of your very own. #adoptdontshop
Interested in being a CARA volunteer yourself? Click here for more information and to fill up the Membership Application Form.
Reported by Stephanie Lim. Posted by Steph Bravo
Tags: ‪#‎AdoptDontShop‬, CARA volunteer, CARA Welfare Philippines, help save lives, how to volunteer for animal welfare