Almost-blind abandoned Cocker Spaniel celebrates her 3rd Adoptversary
Posted on Saturday, 16 January 2016
CARA's power couple, Eric Suguitan and Thea Maceda-Suguitan, were inspired to join the animal welfare movement because of their experience adopting a dog from CARA. The dog Buddy now named Kimchi was found abandoned in Alabang. She was almost blind and was suffering from mange. Thea shares her story: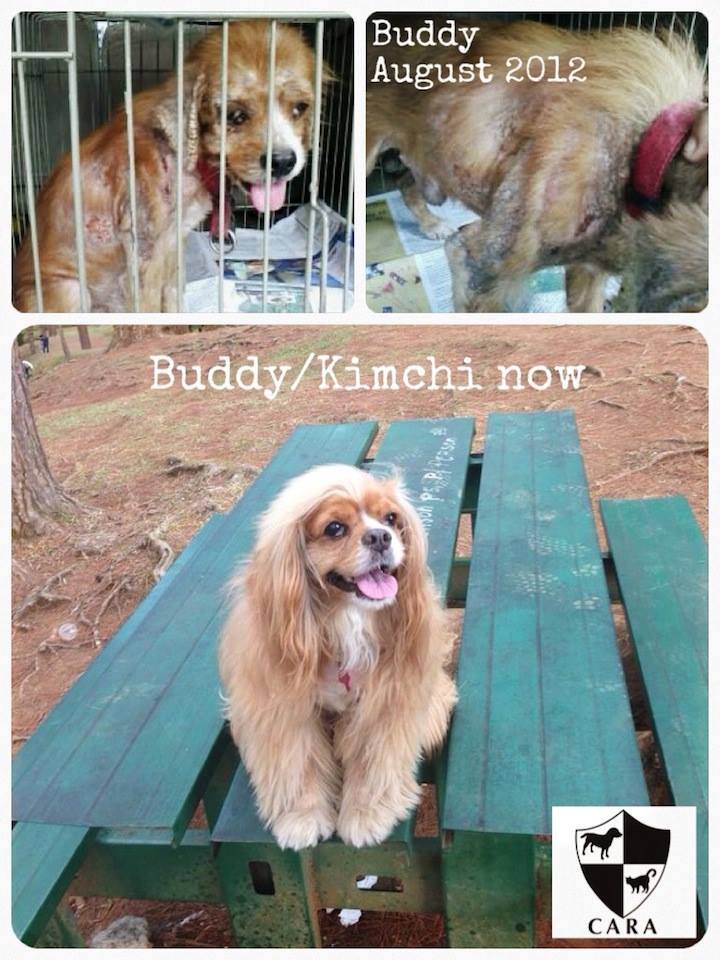 Happy 3rd Year Adoptversary Kimchi! Kimchi was abandoned 3 years ago in Alabang during the rainy season. He was skin and bones, had mange, and hardly had any hair. CARA had rescued him and nursed him back to health. I guess he was abandoned because of his mange, and he was starting to lose his eyesight. He only has about 10% vision left but still loves to be taken out for walks, go to pet events with Ginger, and join us on out-of-town trips.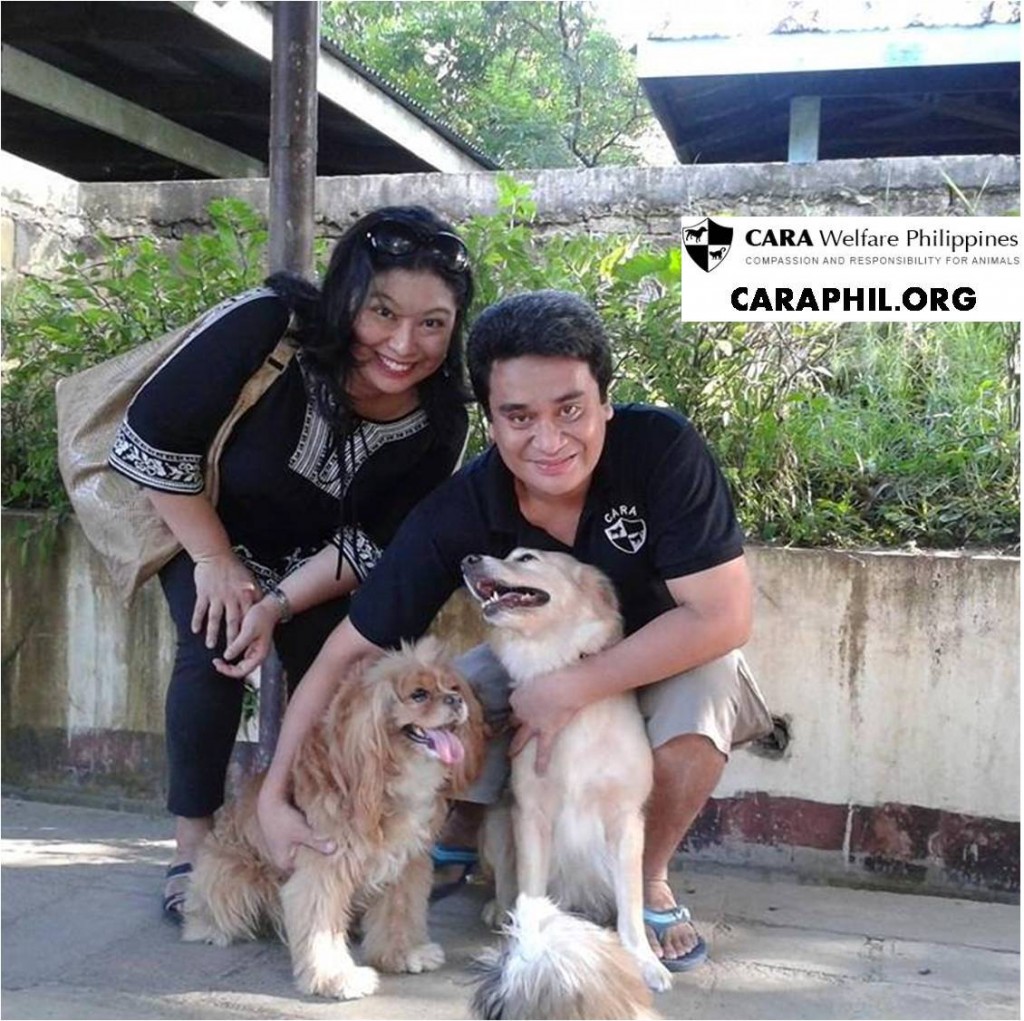 Kimchi is scared of thunder, heavy rains, and storms. He jumps up on the bed to snuggle up to us when he's scared. I think it's because he was abandoned during the rainy season-we had quite a few storms 3 years ago. It's heartbreaking to imagine that he was wet, cold, hungry, and could not find shelter in the streets of Alabang.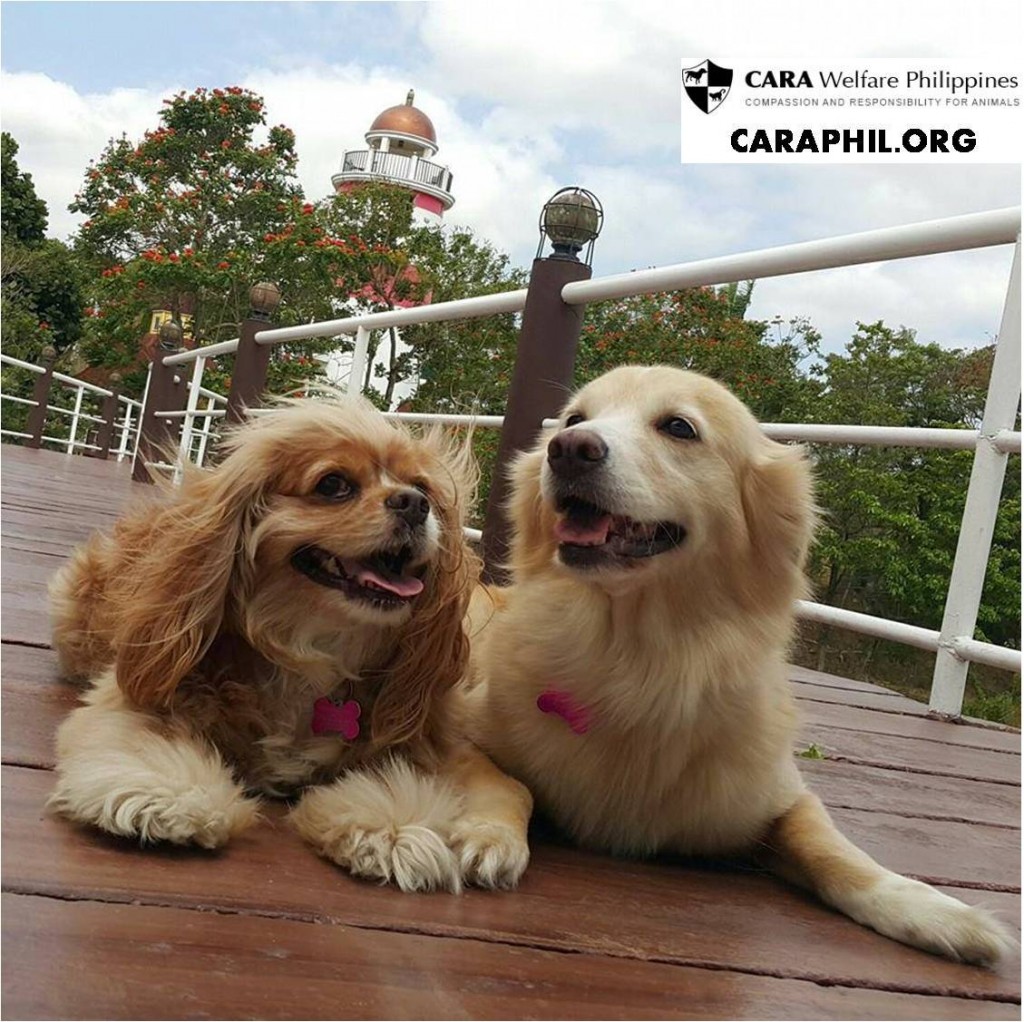 On one of our trips last year, he discovered that he liked staying in the front seat with me. It's now his favorite spot in the car. The minute he enters the car, he makes a beeline for the front seat each time.

My favorite time to hug Kimchi is in the morning on my restday because he is sleepy and allows me to hug him for hours on end. I sleep again with my arms wrapped around him. I greet him each morning. He still jumps up on my lap the minute I get home for a cuddle and a hug.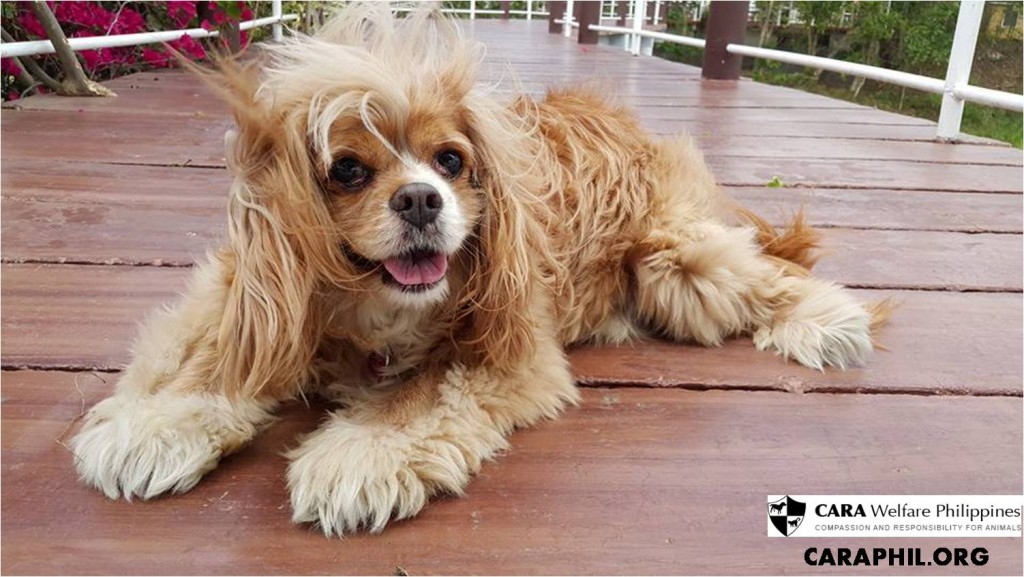 Whoever said that an adult dog cannot love again and be loyal is wrong. Kimchi is living proof of how unconditional a dog's love is. Eric and I became CARA volunteers because if a pedigreed dog like Kimchi, who's so sweet and loving, could be abandoned, then what more local dogs? We joined because we wanted to do something to help stray dogs and cats.

Thank you Tanya Guerrero and Nancy H. Cu Unjieng of CARA Welfare Philippines for letting us adopt Kimchi. Thank you for picking us over the others who were interested in adopting him, even though at that time, we were living in a small rented apartment with no yard.

We love you Kimchi!
Thea now works with CARA's events committee while Eric speaks about animal welfare and rescue at events CARA is invited to.
#adoptdontshop
Want to help? Adopt or foster a rescued pet? Wish to donate? Please click these links:
Want to share your own pet story? Email it to <secretary@caraphil.org>
Tags: ‪#‎AdoptDontShop‬, animal welfare in the Philippines, CARA, pet adoption story, pet rescue story, pet story