Lost Dog Found along Barangka Drive Mandaluyong
Posted on Wednesday, 4 May 2016
FOUND: This male dog was found along Barangka Drive Mandaluyong, wearing a red collar.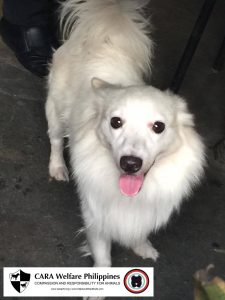 He is currently staying at a Barbershop in front of International Baptist Church. Owner may go directly to the shop or contact Mona Flores at 533-8489. Please re-share this post and help us reunite the dog with his owner.
Want to help give these rescued pets a better life?
Click the links below:
Donate | Adopt | Volunteer | Partner
Have personal pet stories you want to share?
Email it to secretary@caraphil.org
Reported by Stephanie Lim. Posted by Darlene Dy
Tags: lost and found pet, lost dog, lost pet, male dog, mandaluyong