A Survivor Pup is Looking for A New Home
Posted on Wednesday, 1 June 2016
Jana is looking for a foster home!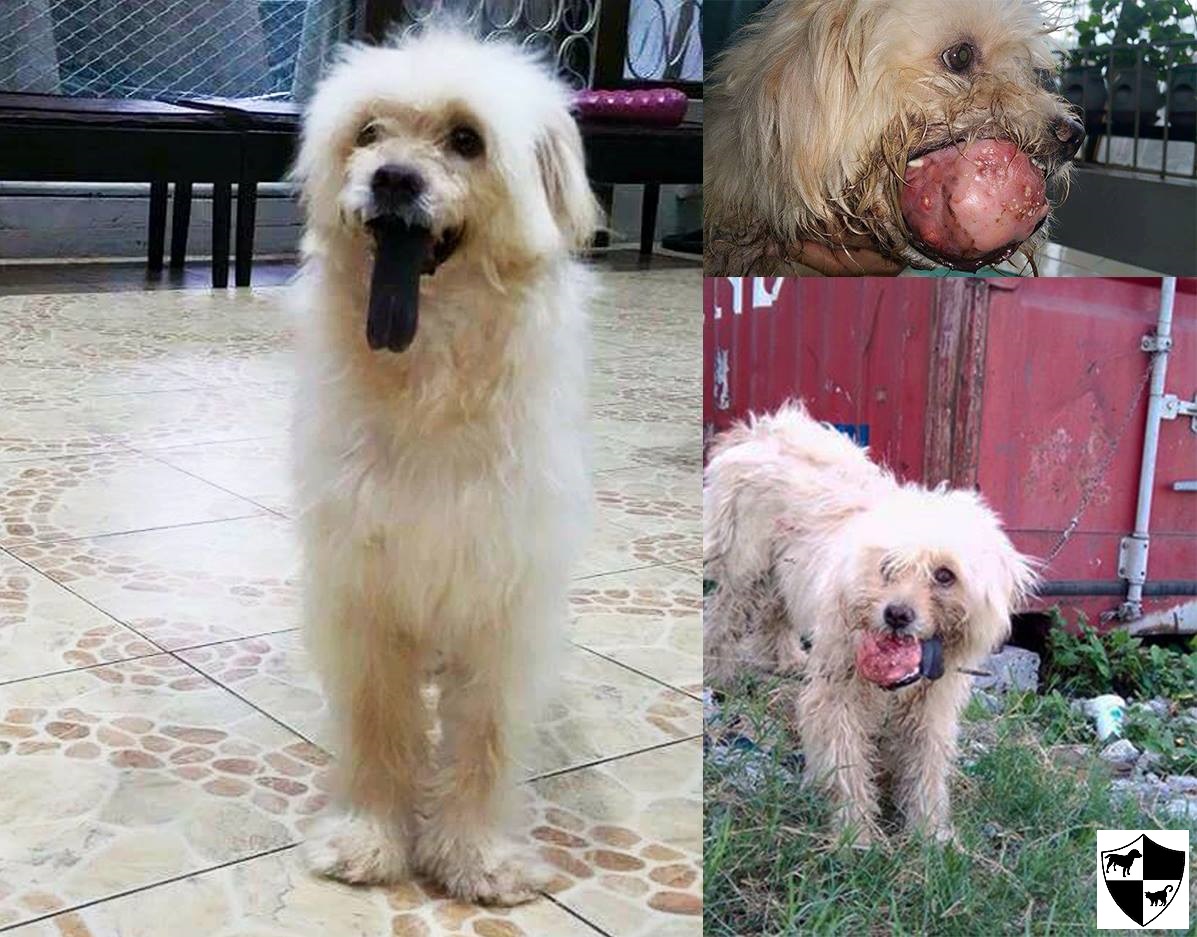 We posted Jana's story on our page a few weeks ago. She was found chained to a rusted container van in a vacant lot in Tierra Verde, Quezon City, left to die by her heartless owners. She was found to have an oral melanoma which caused the large tumor in her mouth. She underwent a surgery to remove around 3/4 of her lower jaw three weeks ago and has recovered well. Jana is currently awaiting biopsy results to see if she will need chemotherapy. Please help us look for a foster home for Jana (preferably someone who can bring her to and from the vet clinic in San Juan for her check ups/chemo if needed). Don't you agree that Jana needs a home that can give her the care she deserves while she recovers?
  Jana is a happy, friendly and sweet dog, despite what has happened to her. She only needs soft food but can eat normally.
We hope that you can help us in finding a foster home for Jana. We are also still accepting donations for her ongoing treatments, and you can visit this link for more details: <http://bit.ly/1O47rml>. Thank you very much!
Reported by Stephanie Lim
Posted by Stacey Vazquez
Want to help? Adopt or foster a rescued pet? Wish to donate? Please click these links:
For more inspiring pet stories, click here.
Want to share your own pet rescue or adoption story? Email it to <secretary@caraphil.org>
Tags: ‪#‎AdoptDontShop‬, adopt a dog, animal advocacy, Animal Advocacy in the Philippines, Animal Rescue Group., animal rescue in the Philippines, animal welfare, animal welfare group, animal welfare group in the Philippines, animal welfare in the Philippines, CARA Welfare Philippines, compassion to animals, how to donate to help animals, how to help animals in the Philippines, how to help pets in the Philippines, how to support animal welfare in the Philippines, how to volunteer to help animals, rescued dog