Volunteer: Help Save the Laguna Pit Bulls
Posted on Friday, 22 July 2016
Looking for a meaningful activity that can also help relieve some stress? Sign up with CARA to get a chance to help the Laguna pit bulls.
You get to help the dogs and they pay you back with slobbery kisses and exciting dog walks.
You get the privilege of being with the sweetest dogs that you will ever meet.
Be part of the team that works with extraordinary dogs. Please visit helpsavethepitbulls.com for more information on this CARA special sub-project.
Volunteers are expected to:
Visit the pit bulls on a regular basis.
Help rehabilitate the dogs through play, human socialization, basic training, exercise, grooming.
Help in the maintenance of the center.
Help in administrative work.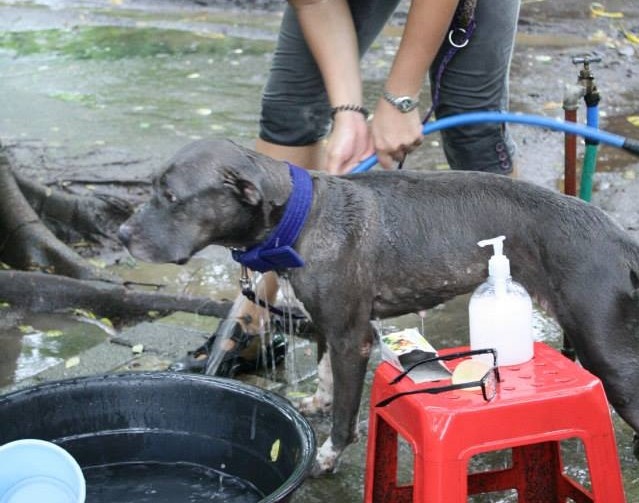 LPB MEDIA:
Help create awareness of the LPB Project among members of the media.
Volunteers may choose from the following areas:
P.R.
Write pre- and post-event articles for the press
Write profiles of the dogs
Communications
Network with TV, radio, media
Compile information materials (articles, photographs, videos) for distribution
Compile a list of media contacts
Interested to become a volunteer?
Download and accomplish the CARA Membership Application Form.
Email the completed form to join@caraphil.org
Attend the CARA volunteer orientation.
Tags: animal welfare in the Phiippines, how to volunteer, Laguna Pit Bulls