Meet and Greet our Pawsome Adoptables at Kulinaria at Portico Neighborhood Food and Lifestyle Fair
Posted on Saturday, 20 August 2016
Get the chance to meet 8 month old Queenie, one of our sweet adoptable pups here at Kulinaria at Portico: A Neighborhood Food and Lifestyle Fair, at the Portico Activity Area near Valle Verde Country Club! Queenie was rescued a few months ago when her leg was run over and her owner abandoned her. Her leg has fully healed and she is looking for her furever home!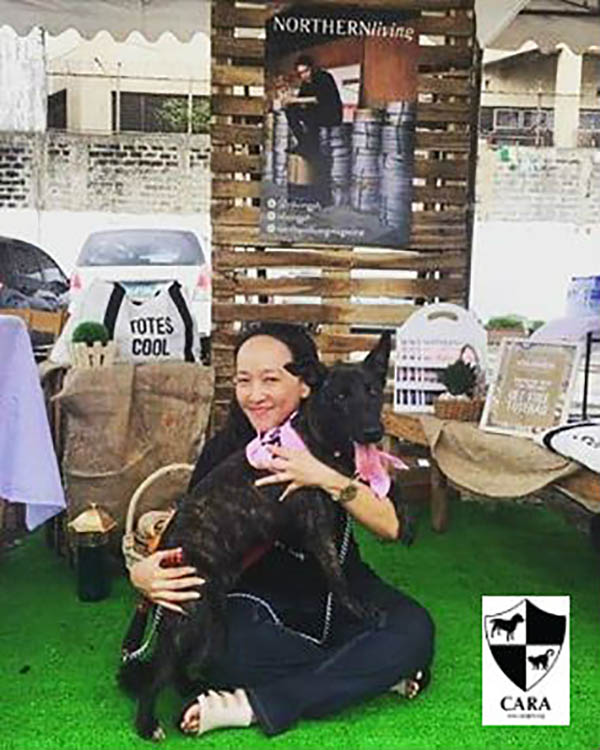 Part of the proceeds of the fair will be given to CARA, and we will also be selling some of our merchandise.
See you all! We'll be here until 9pm.
Want to help? Adopt or foster a rescued pet? Wish to donate? Please click these links:
Want to share your own pet story? Email it to secretary@caraphil.org.
Reported by Stephanie Lim. Posted by Trix Deseo. 
Tags: ‪#‎AdoptDontShop‬, adopt a dog, adopting rescued animals, Animal Advocacy in the Philippines, Animal Rescue Group., animal welfare blog, animal welfare in the Philippines, animal welfare organization in the Philippines, CARA Welfare Philippines, how to adopt a dog, how to adopt dogs, pet adoption, rescued dog