Update: Micah
Posted on Friday, 9 September 2016
Look at pretty tripod Micah!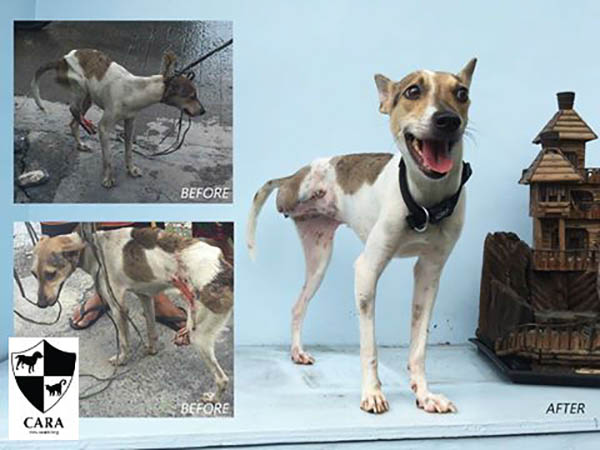 A little more than a month ago, Micah was spotted near McDonald's in Harrison Plaza, Malate. She was probably run over–her bone was exposed in one leg and the other leg has a big scrape, like a skid mark. Her leg was then amputated a few weeks ago and she started treatment for heartworms as well.
She is now well on her way to recovery and looking for a furever home! She is very sweet and friendly, and doesn't really mind her amputated leg as she loves to jump up on the couch.
Want to help? Adopt or foster a rescued pet? Wish to donate? Please click these links:
If you are interested to adopt her, please get in touch with us at secretary@caraphil.org
Reported by Bea Ibañez. Posted by Trix Deseo
Tags: ‪#‎AdoptDontShop‬, adopt a dog, adopting rescued animals, Animal Advocacy in the Philippines, Animal Rescue Group., animal welfare blog, animal welfare in the Philippines, animal welfare organization in the Philippines, CARA Welfare Philippines, how to adopt a dog, how to adopt dogs, pet adoption, rescued dog