Lost Pet: Max
Posted on Friday, 16 September 2016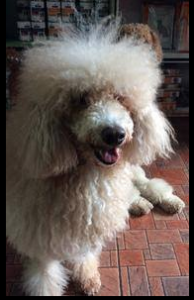 We received this message from a concerned pet owner. Please help him out if you can:
"PLEASE SHARE THIS!!!! PLEASE!!! (guys kahit di nyo na i-like, basta i share nyo :(thank you)
UPDATE SEPT 15, 2016:
Max was last seen this morning, on the Skyway walking southbound on the northbound lane. He was chased by the Skyway Patrol, who tried and failed to catch him. He reportedly exited the Skyway and entered EDSA again (magallanes)
PLEASE KEEP A WATCH OUT FOR MAX. I CAN ONLY IMAGINE HOW TERRIFIED, CONFUSED AND HUNGRY HE IS RIGHT NOW.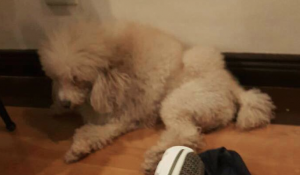 Scared dogs will bite. If you see him, and approach him, do so gently while calling him with his name. If you have a snack in hand, offer it to him, toss it to the ground and let him eat please, and most of all, call me immediately. This guy is still alive, and hopefully will remain that way until he comes back home.
(EDITED POST, ADDED SOME PICS OF MAX. HE IS SCRUFFY NOW, SO THE MOST ACCURATE PHOTO IS THE FIRST ONE, PERO SINCE MEJO MALABO, I'LL ADD SOME OTHER CLEARER PICTURES)
Hi friends, I need your help.
I brought my dog, Max, to Tiendesitas today to have him groomed. While inside the shop, the shop personnel let my dog out of his cage to lessen his anxiety. While out of his cage, one of the groomers opened the sliding door, and seeing an opportunity, Max darted out of the shop and ran away. During this time, I was waiting on the second floor Food Village. I only found out that my dog ran away when I went back down to check up on him. No one bothered to look for me or call me.
According to eyewitnesses, my dog reached Ortigas avenue, and went towards Lanuza. He was also spotted in Julia Vargas, and even near SM Megamall, St. Francis Square, and the open-air parking lot beside Podium.
I can only imagine how scared he was.
He was last seen going up the EDSA-ORTIGAS flyover at around 5 pm this afternoon. (counter-flowing)
No one has seen him since. Sa tingin ko naman hindi siya nasagasaan, kasi wala naman ako nakita sa kalsada. I suspect someone, out of concern, took him off the streets. This is my hope. So please, share and share and share this post! I hope this reaches the person who took him in.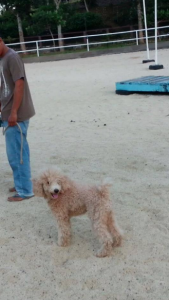 PLEASE, IF ANYONE HAS SEEN HIM, PLEASE CONTACT ME.
0917-677-6996″
Want to help? Adopt or foster a rescued pet? Wish to donate? Please click these links:
Reported by Stephanie Lim. Posted by Alexandra Bichara.
Tags: @adoptdontshop, animal welfare, CARA, lost pet, max, rescue