Books, Dogs, and Generous Hearts – CARA's Great Garage Sale at Mandala Park
Posted on Tuesday, 20 December 2016
It's the season to be jolly at the Mandala Park Weekend Market. Last December 17, 2016, the place was filled with booths showcasing delicious food, interesting activities, and unique merchandise.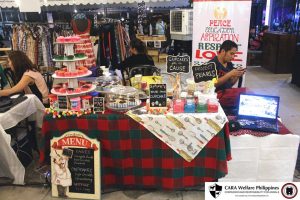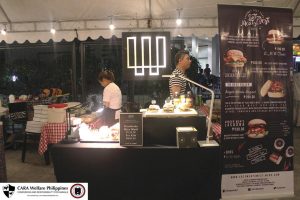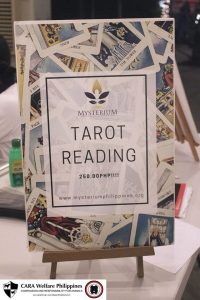 Not to be left behind the holiday spirit, CARA Volunteers worked hard to put together a great garage sale to raise funds for CARA's rescued animals. It was hard but fun work! We hauled our books and pet-related merchandise to the venue.  Then we got to work tending to inquiries and sales. Our ambassaDOGS GInger, Kimchi, and T-Bone helped!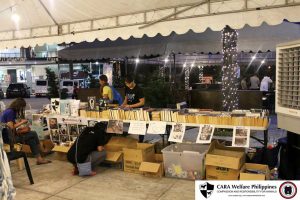 We sold a wide variety of books, from fiction, young adult, and children's books, to self-help and cookbooks. People were amazed  at our wonderful titles sold as low as Php 10. Many purchased in bulk. Many donated money in support.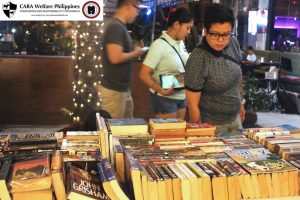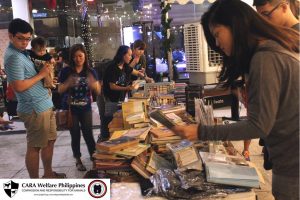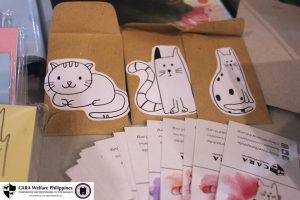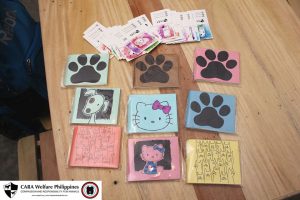 A volunteer artist, Dyan Bonifacio, made lovely bookmarks and stickers, catching the attention of many buyers.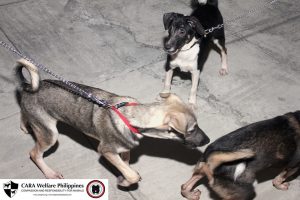 Undoubtedly, the stars of the nights were our CARA rescued puppies, gracing the event with cuteness and energy. Kala, Pipin and Panda were so excited to meet new people. They are ready for adoption. Could you be their fur-ever family? Let us know!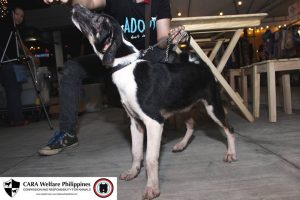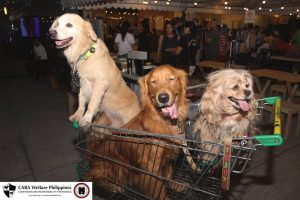 Our furry ambassaDOGS, Ginger, Kimchi, and T-Bone greeted and shared holiday cheer.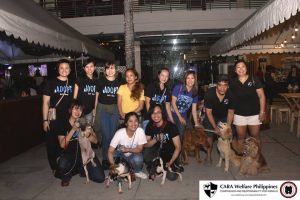 Truly, what better way to celebrate the season of giving than to work together to help those in need.
Happy New Year to you and your furry loved ones from CARA Welfare Philippines!
Photos by Marie Angelina S. Fajardo
……….
Please help CARA educate the country about responsible pet ownership, spaying and neutering, and fostering or adopting rescued pets:
Tags: animal welfare fundraising event, fundraising activity for animal welfare, how to adopt pets, mandala park weekend market