1st Adoption for the Year 2017!
Posted on Friday, 6 January 2017
And the first adoption of the year goes to…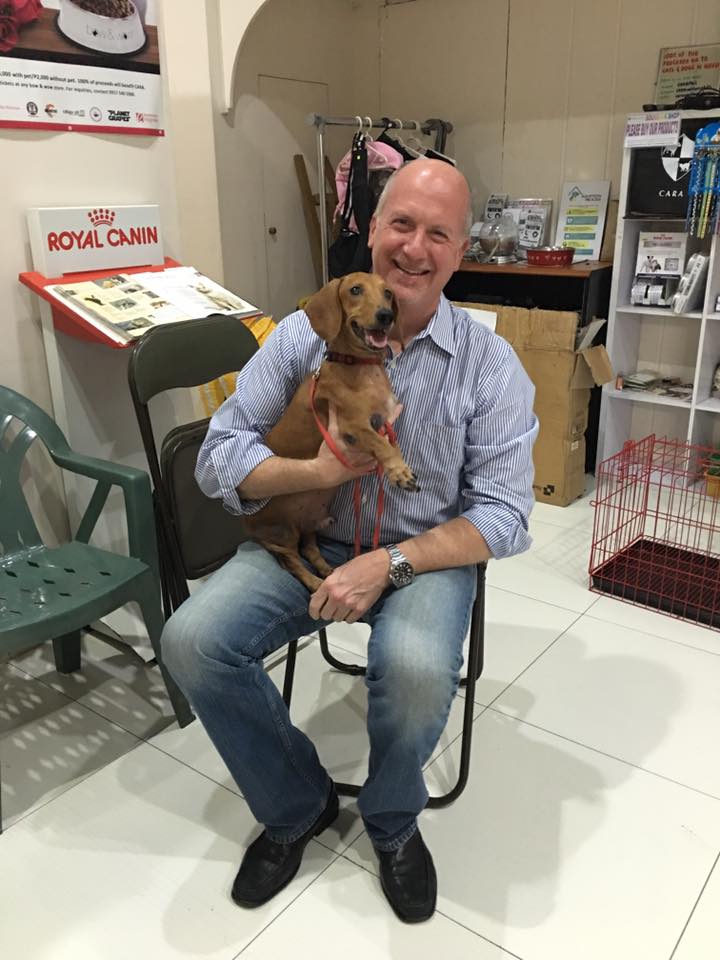 A big thanks to David for giving dachshund Aslan a loving furever home! Aslan had gotten a bit big staying at the CARA Clinic, and David promised a lot of walks for this fella with his new family.
You can do your part and adopt, foster or donate today!
Reposted by Angelina Fajardo
---
If you can't adopt, foster.
If you can't foster, donate.
If you can't donate, volunteer.
If you can't volunteer, spread the word.
You can help.
Tags: adopt a dog, adopted pet, adopting rescued animals, animal welfare, CARA Welfare Philippines, CARADogAslan, pet adoption, pet adoption in the Philippines