Vegfest Pilipinas: Celebrating Health and Helping Lives
Posted on Friday, 24 February 2017
Thank you so much to the Vegans of Manila (with Jaq Abergas as their representative) for making CARA Welfare & Save the Laguna Pitbulls a beneficiary at the Vegfest Pilipinas event last November 2016.
Your donation to our beloved cats, dogs, and pitbulls will be of great help.
May God bless you guys more and more!
Arf and Meow!!!
Note: If you are interested in holding an event and you want to make CARA Welfare and Save the Laguna Pitbulls as Beneficiaries of your Fundraiser event, please send us an email to secretary@caraphil.org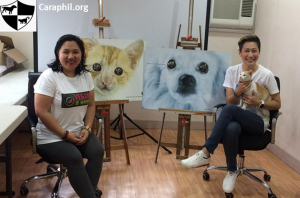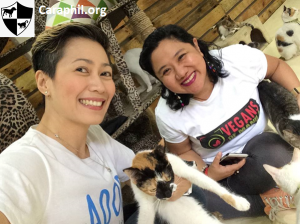 Reported by Isabella Ibanez. Posted by Bianca Magbujos.
………
If you would like to help CARA educate the country about responsible pet ownership, spaying and neutering, and fostering or adopting rescued pets, you can do so by:
Tags: CARAdonations, eventsforacause, vegans of manila, vegfest