Sally is off to her Furever Home!
Posted on Saturday, 22 April 2017
You may or may not remember this kitty from last month's Name-A-Kitten Campaign–that's because Killer has now been renamed to Sally!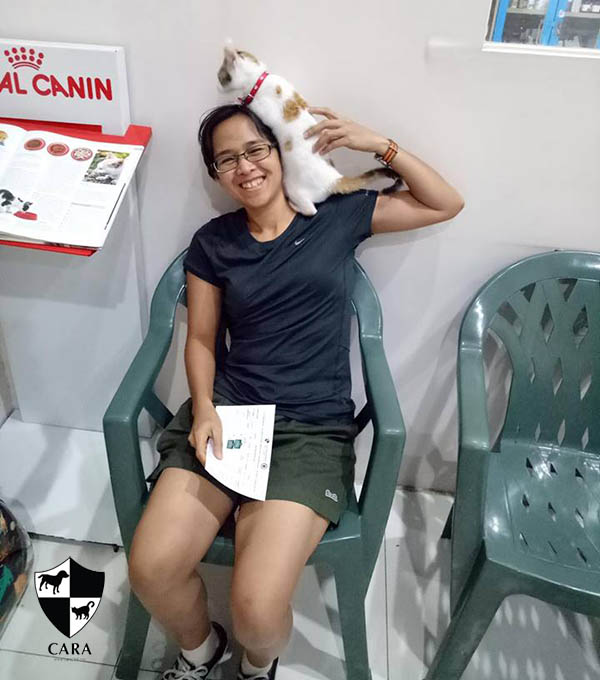 Thank you to Jenny Disini for giving lovely Sally a furever home!:)
You too can adopt a dog or cat by following the instructions here: http://www.caraphil.org/mainsite/get-involved/adopt-a-pet
Want to help? Adopt or foster a rescued pet? Wish to donate? Please click these links:
Reported by Stephanie Lim. Posted by Trix Deseo.
Tags: adopt a cat, adoptdontshop‬, adopted pet, animal rescue in the Philippines, CARA Welfare Philippines, Cat Adoption