#TBT: Remember Stella?
Posted on Thursday, 27 April 2017
Remember this little lady? Now she's grown into one fat cat in her furever home!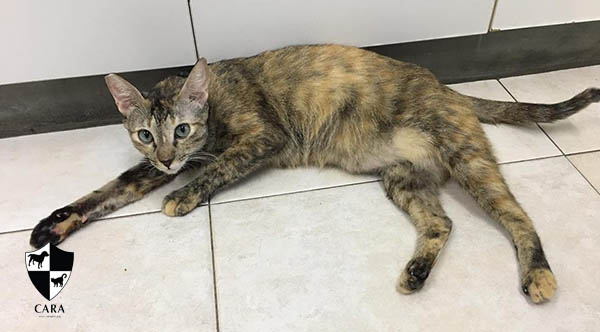 She gets along with her cat companions Tony and Mushroom, loves scratches, and is still a lapcat.
Isn't amazing what TLC can do?
---
Want to make a difference? Click one of the links below.
Donate | Adopt | Volunteer | Partner
For inspiring pet stories, click here.
Want to share your own pet story? Email it to secretary@caraphil.org
Tags: adopt a cat, adoptdontshop‬, adopted pet, Animal Advocacy in the Philippines, animal welfare, CARA, CARA Welfare Philippines, how to adopt cats, pet adoption