Too Many Stray Animals Where You Work or Live? Call us!
Posted on Friday, 19 May 2017
So, too many stray cats in your area? Does calling the city pound to catch strays work in eradicating your problem? Local officials have been resorting to this for ages and yet the number of strays just seem to be rising.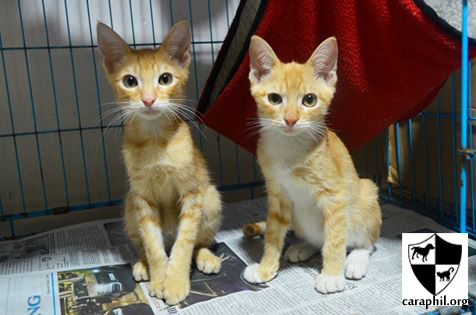 CARA has a proposal for you. Why not call us and we shall conduct TNR in your area?
TNR stands for Trap-Neuter-Return. Our catchers are trained in gently handling stray cats. We bring the animals to our clinic in Mandaluyong and perform spaying or neutering. Two to three days after surgery, we shall return them to where we found them. They can no longer reproduce, even if unneutered/unspayed animals enter their area.
Science has proven that TNR is a more effective way of managing the stray population. It is also humane.
What is TNR?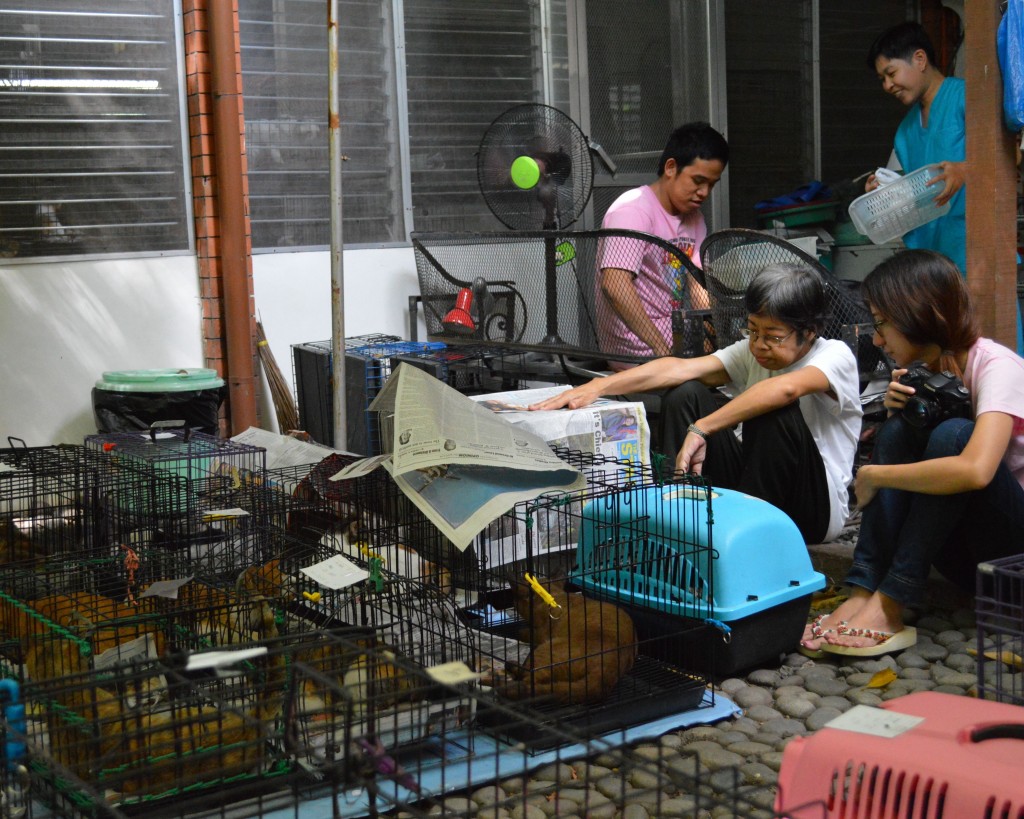 TNR is a universal campaign effort adapted by animal shelters/organizations targeting the maintenance of feral cat population. These are cats that roam a certain area be it of a neighborhood, school, village, or club. They are not owned by anyone but can be under the care of certain groups/management body. The primary purpose of TNR is to control their population by preventing them to reproduce. The Trap-Neuter-Return Program is a three-part process as follows:
Trap: animals are caged and transported to veterinary clinic
Neuter: inside the clinic, the animals are prepped for the surgical removal of their reproductive organs (spay or neuter). They are sedated through anesthesia and skin shaved/sterilized. The surgery ends with tipping, the removal of a small portion of the topmost part of a cat's ear, to indicate the cat has been spayed/neutered.
Return: after a given amount of time to recover, they are set free and transported back to their area of origin.
The logistics behind the TNR Program, capturing and transportation of animals, pre- and post- recovery, are usually coordinated with a veterinary clinic. Clinic staff will assist in each of these steps along with the help of the people who brought in the animals to be spayed or neutered.
Don't wait! Contact us now and help make a difference where you live and work.
CARA Clinic
175 Lopez Rizal St. cor. Samat St., Mandaluyong City
+632 5323340 /0919 579 0047
clinic@caraphil.org
Tags: animal advocacy, animal welfare group, CARA, kapon, low-cost vet clinic manila, TNR, trap neuter release