Social Network for Dog Lovers is now in the Philippines!
Posted on Monday, 22 May 2017
Looking for a pet grooming service? A dog to adopt? The nearest vet clinic? Pet supplies? Pet events? Play buddies for your dog? Social meetups of fellow pet lovers?
Wagtales has all the answers. It is a free mobile app designed as a social network and a one-stop info hub for you and your dogs.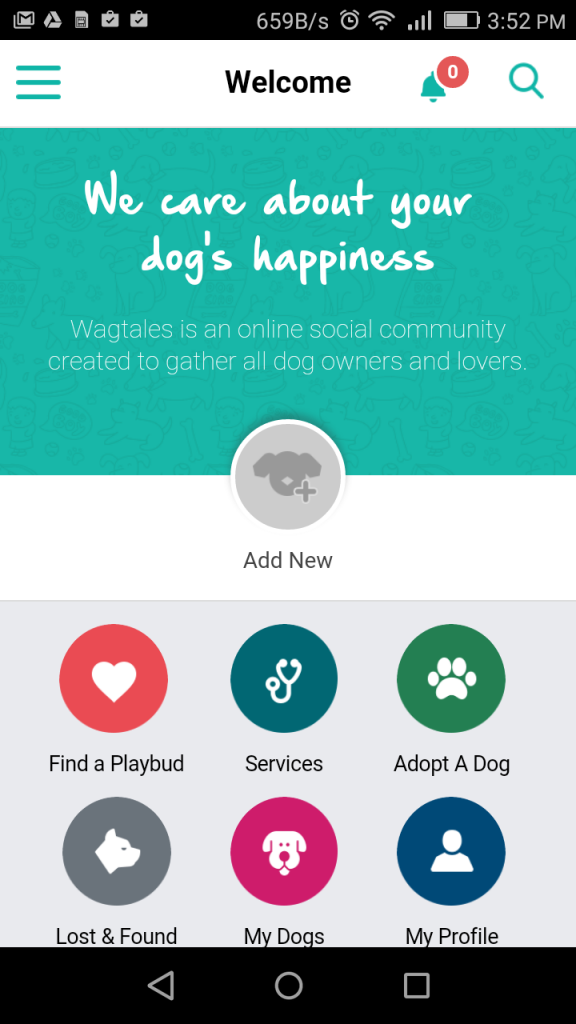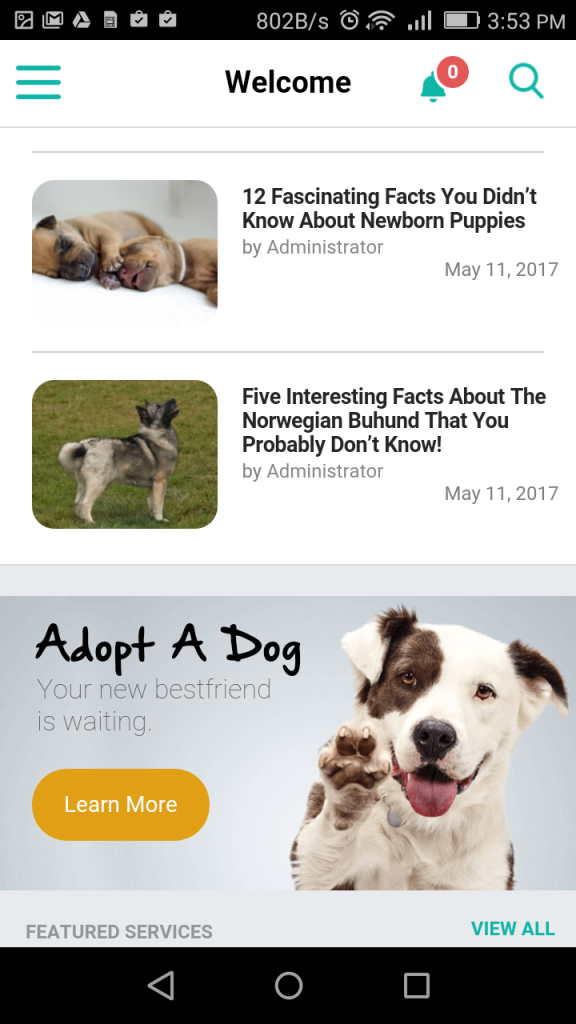 Wagtales was launched on May 7 at the Mall of Asia.
At the launch, Wagtales lead app developer Richard Prodigalidad said that their goal is to create a community-based and animal welfare-driven platform for dog lovers. When you create an account, you can easily arrange or join meetups or play dates with other dads and moms and their fur babies. The app matches you and your pooch with other parents and their fur babies based on location.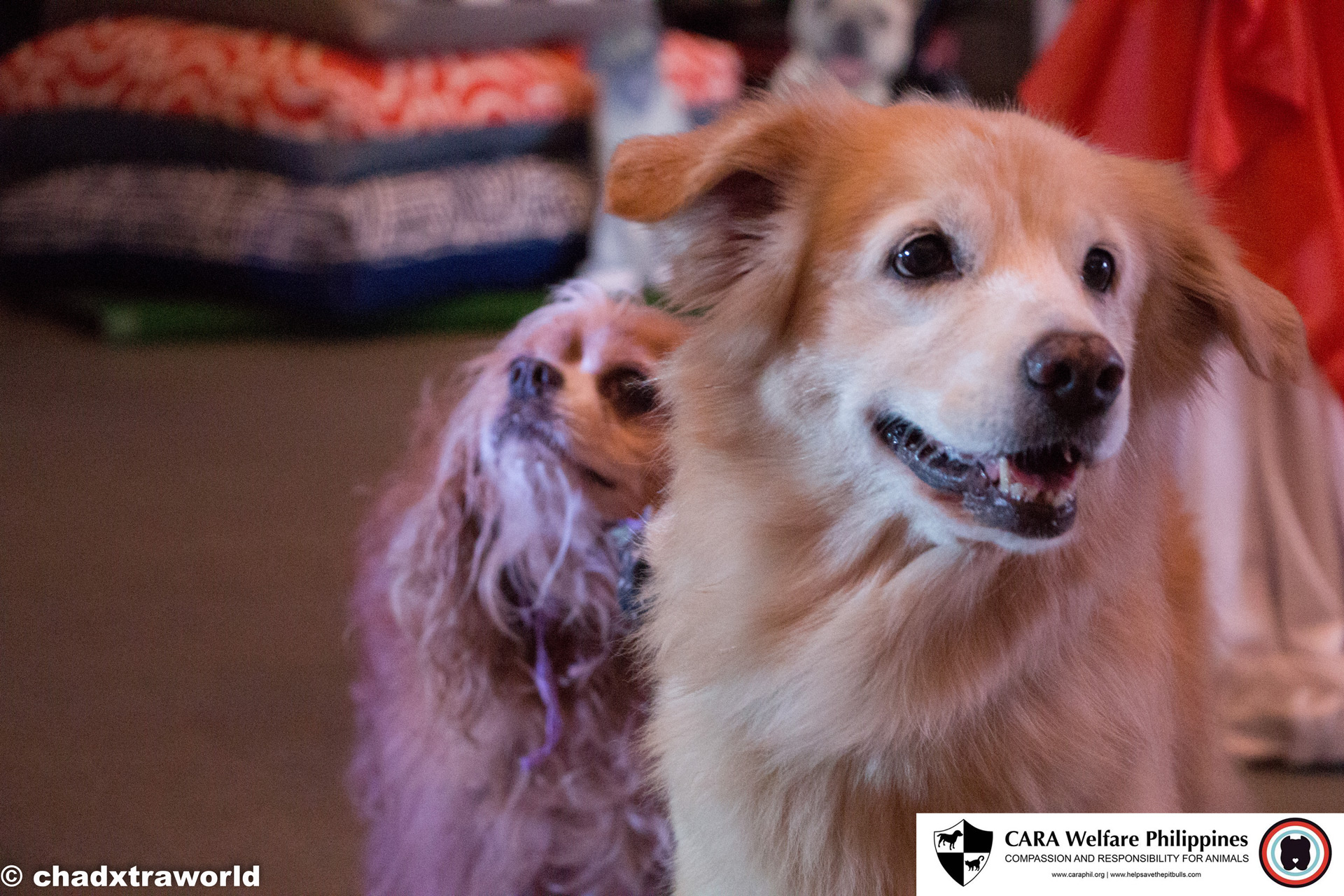 CARA AmbassaDOGS Kimchi and Ginger are eager to meet new friends thru Wagtales.
The app also makes it easy for dog owners to find pet-related information, products, and services in their area. It has listings of grooming services, veterinary clinics, and pet events. If you lost your dog you can post a notice through the app and it will update every user to be on the lookout. 
Wagtales encourages ADOPTION over buying pets from pet shops or breeders. Check out the photos of our cute pups who are just so excited to meet you in person!
Dogs in the care of Philippine Animal Welfare Society (PAWS) and Philippine Animal Rescue Team (PART) are also featured in the app. Please consider adopting them also!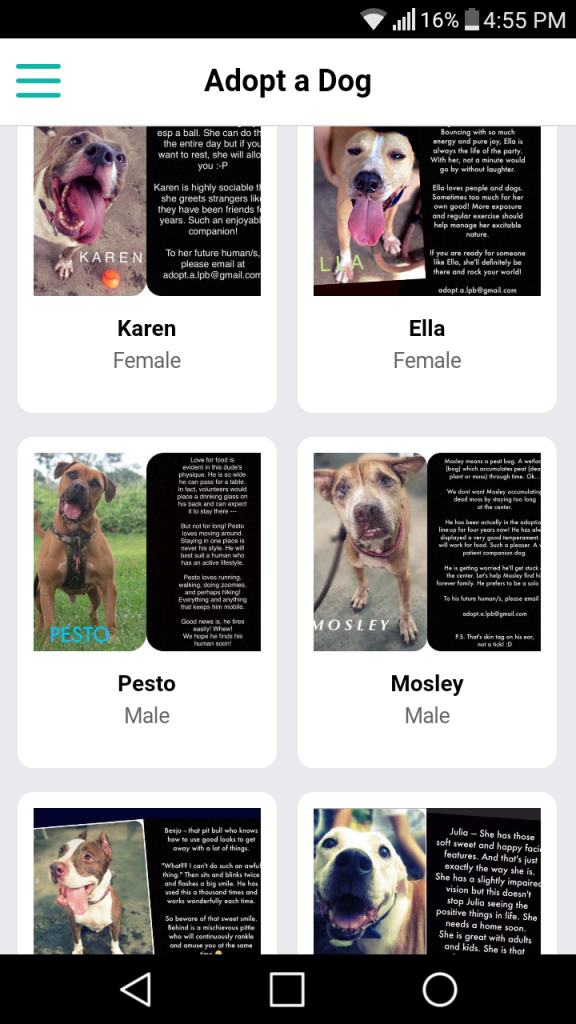 The Wagtales developers hope that their app will encourage responsible pet ownership in the Philippines and other countries.
Download Wagtales on Android and IOS for free now!
#happywagtales #wagtalesapp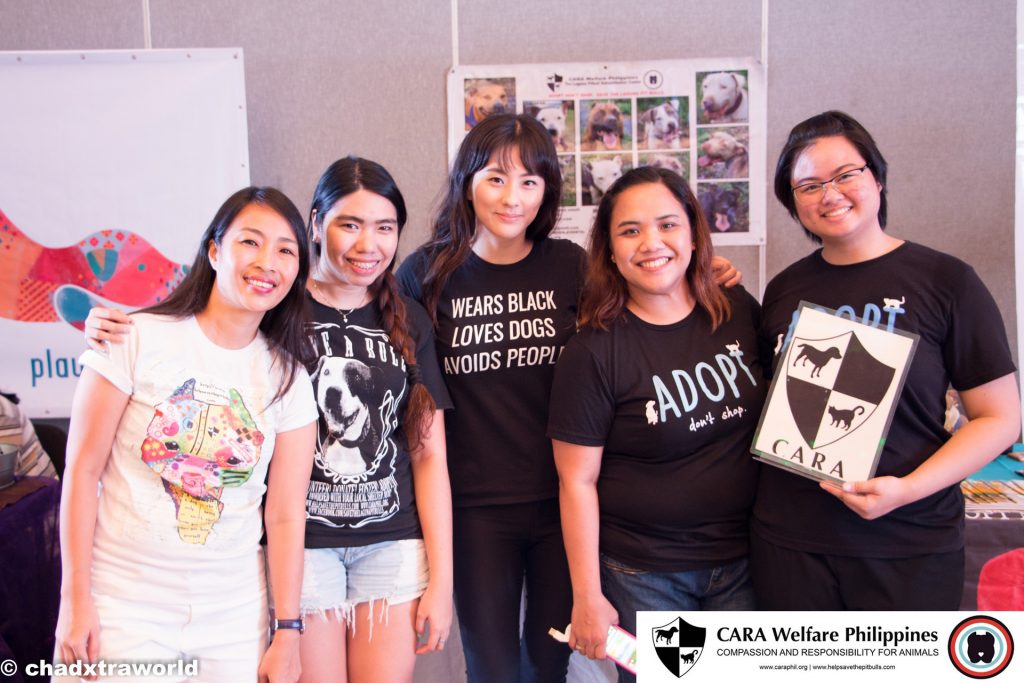 Wagtales founder Jinri Park with CARA volunteers
#happywagtales #wagtalesapp
Photos by Richard Balatbat & Angelina Fajardo
---
Want to make a difference? Click one of the links below.
Donate | Adopt | Volunteer | Partner
For inspiring pet stories, click here.
Want to share your own pet story? Email it to secretary@caraphil.org
Tags: ‪#‎AdoptDontShop‬, CARA Ambassa, CARA animal wel, help save the laguna pit bulls, Jinri Park, one stop shop for pets, Pup Culture, social networking for animals, social networking for pet owners, wagtales, Wagtales App