Big Thank You for Making the Wonder Woman Screening a Success!
Posted on Monday, 5 June 2017
We would like to thank everyone who made the Wonder Woman special screening last June 3 a huge success.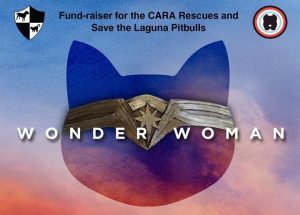 Our sponsors – Ezydog, Petzyme, Vitality, and Oven Baked Traditions for prizes and lootbags for the movie audience;
Our media partners, When in Manila, Animal Scene, partner bloggers (led by David Ferro), and the Wagtales app who helped us promote the event through their social media networks;
Our very special friends: Ms. Korina Sanchez, who invited a lot of her friends and family to the screening; Ms. Cheryl Limso, Ms. Lilian Hwang and Ms. Bledes Fores Legarda who donated 30 tickets for our volunteers;
Our CARA staff and volunteers who spent their time organizing this event;
And most importantly, to everyone who purchased online and onsite!

On behalf of our animals at the CARA Clinic and the Laguna Pitbulls center, please accept our heartfelt thanks. The funds raised for this screening are a great help in their day to day needs as well as for continuously promoting pet adoption and welfare in our communities.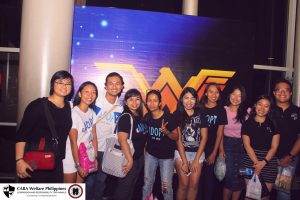 Hope to see you all at the next CARA activity!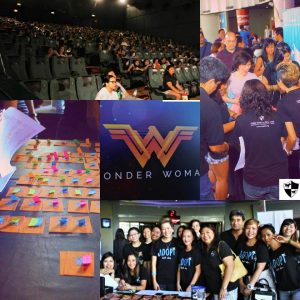 _________________________________________________________
Want to make a difference? Click one of the links below.
Donate | Adopt | Volunteer | Partner
For inspiring pet stories, click here.
Want to share your own pet story? Email it to secretary@caraphil.org
Tags: ‪#‎AdoptDontShop‬, animal advocacy, CARA, CARA Animal Welfare Philippines, movie screening, pet adoption, Wonder Woman screening