Adopt Me Please! – Beauty the Dog
Posted on Wednesday, 28 June 2017
Beauty is up for adoption!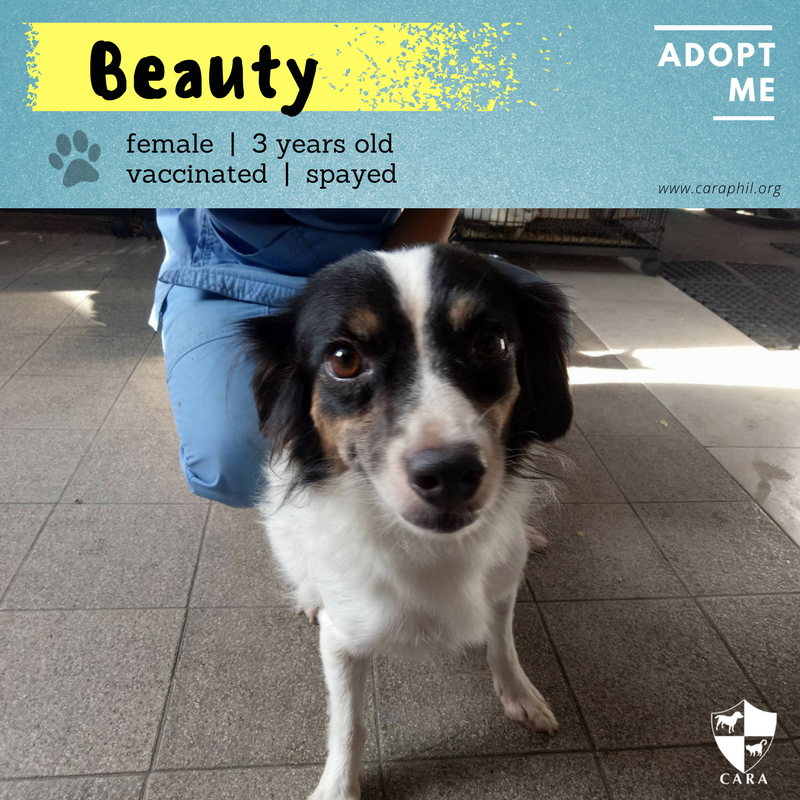 This 3-year-old lovable and friendly aspin was abandoned in a pig farm in Lipa, Batangas. She was diagnosed with TVT, but has since been treated and cured. She is now healthy, vaccinated and spayed, and ready for her furever home 
Please visit this link for more information regarding our adoption process and for a copy of our adoption form.
Posted by Stephanie Lim. Reposted by Angelina Fajardo
---
If you can't adopt, foster.
If you can't foster, donate.
If you can't donate, volunteer.
If you can't volunteer, spread the word.
You can help.
Tags: adopt a rescue, adopt don't shop, animal welfare, CARA Welfare Philippines, CARADog Beauty