Throwback Thursday for Panda the Rescue Cat!
Posted on Thursday, 29 June 2017
Panda's been waiting for a loving furever home at the CARA Clinic for a long time now…Will that home be yours?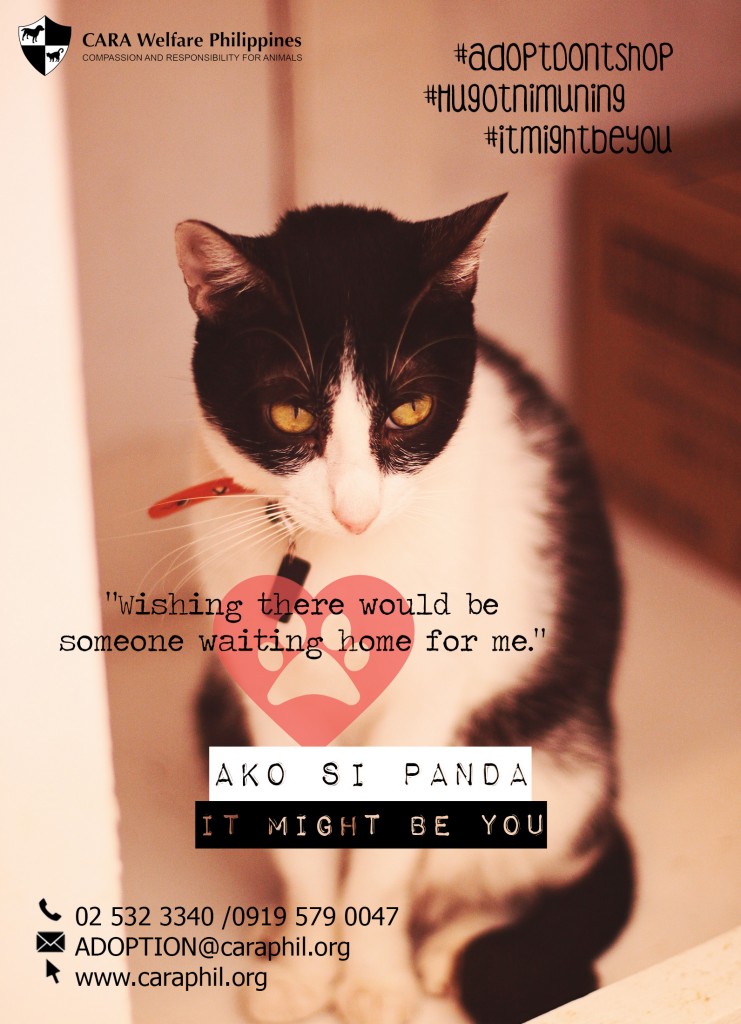 If you have space in your heart and home for a cat like Panda, follow the instructions in the link below:
http://www.caraphil.org/mainsite/get-involved/adopt-a-pet

Posted by Isabela Ibañez . Reposted by Angelina Fajardo
---
If you can't adopt, foster.
If you can't foster, donate.
If you can't donate, volunteer.
If you can't volunteer, spread the word.
You can help.
Tags: ‪#‎AdoptDontShop‬, CARA Animal Welfare Philippines, CARACat Panda, cat for adoption, puspin