Adopt Me Please! -CARA cat Ai-Ai
Posted on Monday, 6 November 2017
Adoptable of the week: Ai-Ai!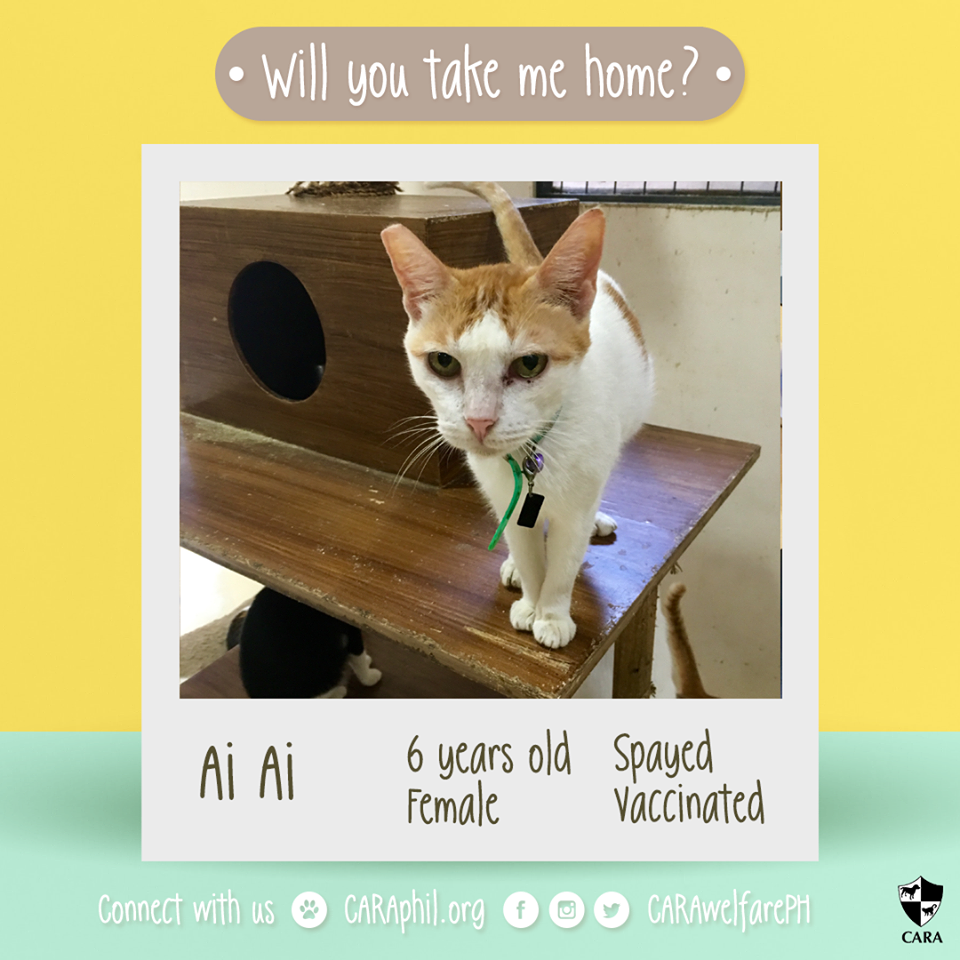 Ai-Ai is one of the sweetest cats in the cattery! She is not that fond of playtime, but she does a good cuddle, eating and sleeping.
Please visit this link for more information regarding our adoption process and for a copy of our adoption form.

Reposted by Angelina Fajardo
---
Want to help?
For inspiring pet stories, click here.
Want to share your own pet story? Email it to secretary@caraphil.org
Tags: ‪#‎AdoptDontShop‬, adopt a cat, Animal Advocacy in the Philippines, CARA cat Ai Ai, CARA Welfare Philippines, pet adoption