Throwback: The Rescued Trio's Lives Now ( CARA dogs Hany, Leo, Argus)
Posted on Tuesday, 7 November 2017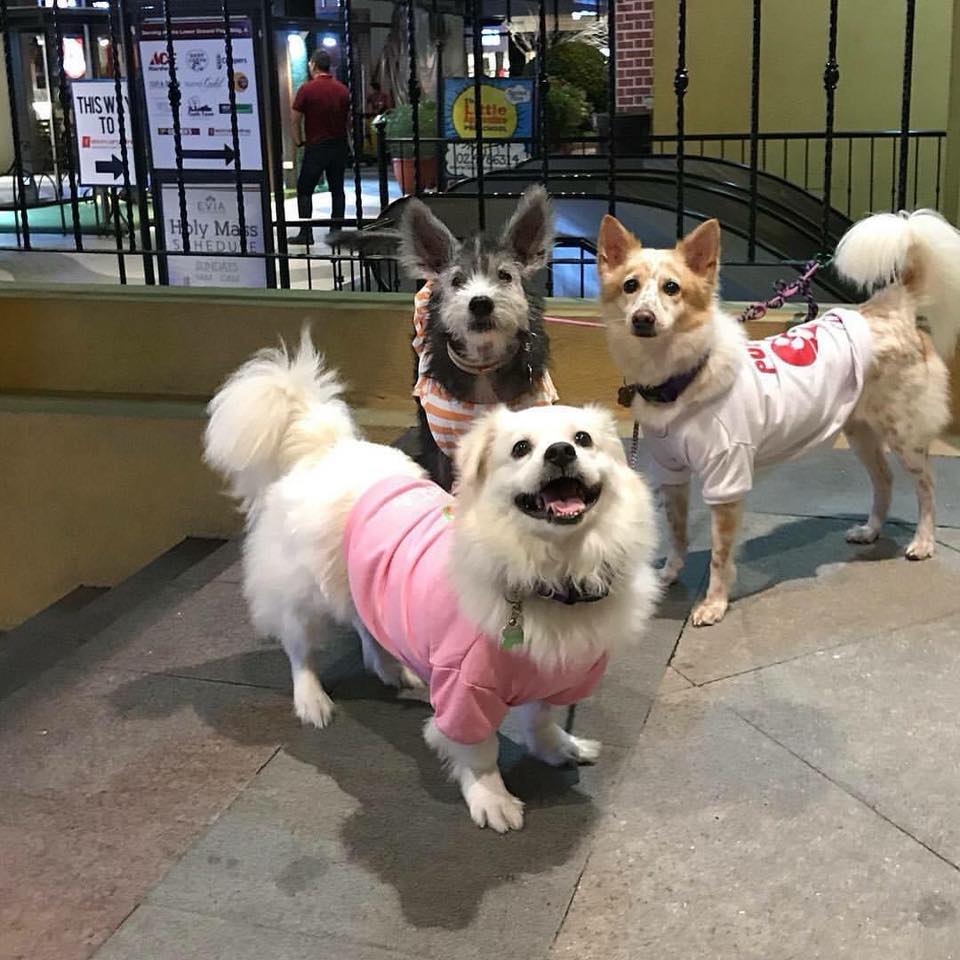 We 
❤️ seeing our rescues in their adoptive homes! This trio was adopted by the Mamiit family in different years. First was Hany (black dog), who was abandoned in the middle of a busy road by a bus stop. Next was Leo (brown and white dog), who was chained inside a concrete pipe by an animal hoarder. Leo could barely stand and was also a distemper survivor. Last was Argus (all white dog), who was left to fend for himself on the street, nearly blind and mangy. Leo and Argus have now become doctor dogs!
You can also adopt a dog today by following the link  here.
Reposted by Angelina Fajardo
---
Want to help?
For inspiring pet stories, click here.
Want to share your own pet story? Email it to secretary@caraphil.org
Tags: ‪#‎AdoptDontShop‬, adopt a dog, Animal Advocacy in the Philippines, CARA Welfare Philippines, how to adopt dogs, rescued dog