Ayala Alabang Dog Park Opens!
Posted on Thursday, 16 November 2017
Congratulations to the residents of Ayala Alabang Village for this wonderful project! We join you in celebrating the opening of your dog park this coming Sunday, October 29. As long as there are responsible pet owners, projects like this can be easily implemented in our communities, which can help in the well-being of humans and dogs alike. 
🙂
AAVA – Ayala Alabang Village Association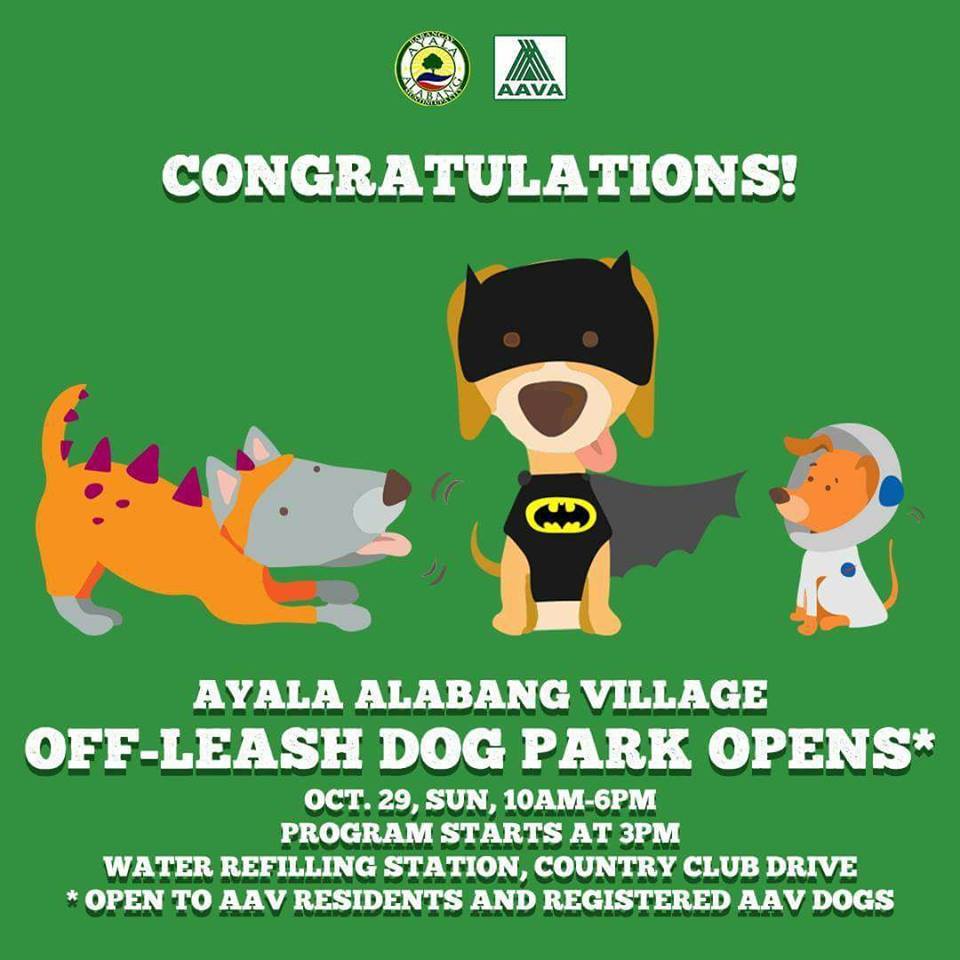 Reposted by Angelina Fajardo
---
Want to help?
For inspiring pet stories, click here.
Want to share your own pet story? Email it to secretary@caraphil.org
Tags: ‪#‎AdoptDontShop‬, AAVA, Animal Advocacy in the Philippines, Ayala Alabang Dog Park, CARA Welfare Philippines