Thank You Wagtales for the Big Donation!
Posted on Monday, 20 November 2017
A big thank you to Wagtales for donating all their proceeds to CARA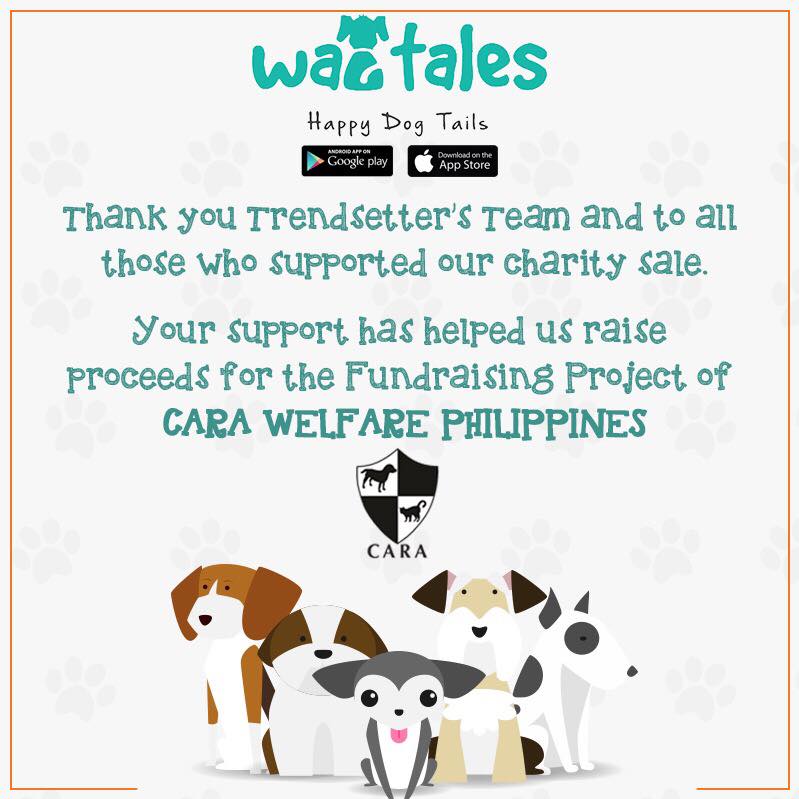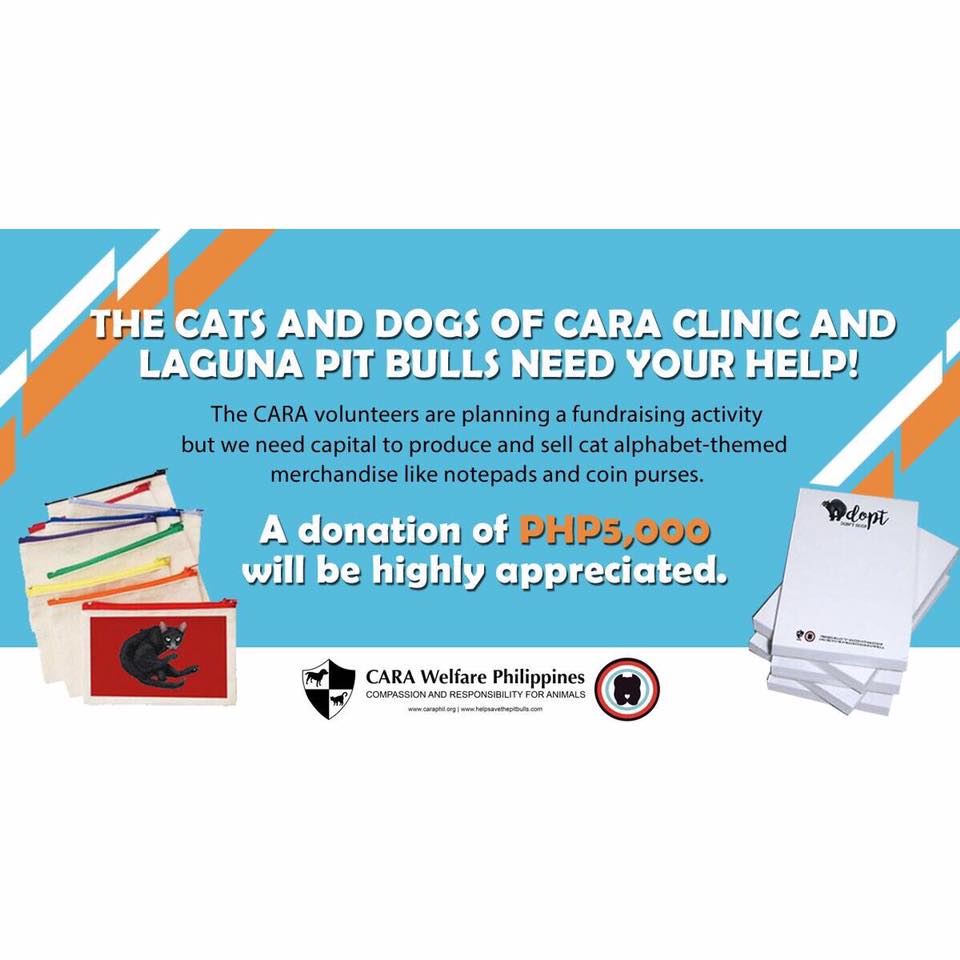 from their Facebook post:
Thank you to those who purchased and supported the Wagtales booth Trendsetter's Bazaar held at the SMX Convention Center! ☺️😍

We will be donating all the proceeds to CARA Welfare Philippines and support their fundraising project. The Volunteers of CARA wish to produce pet-themed merchandise to be sold to raise funds for Save the Laguna Pit Bulls, especially in time of Christmas! Should you wish to help too, kindly send a message on their facebook page "CARA Welfare Philippines" or directly talk to one of their volunteers Mr. Eric Suguitan for more details! 🙂 Thank you and Happy Wagtales! 🐶🐩 
Reposted by Angelina Fajardo
---
Want to help?
For inspiring pet stories, click here.
Want to share your own pet story? Email it to secretary@caraphil.org
Tags: ‪#‎AdoptDontShop‬, Animal Advocacy in the Philippines, CARA Welfare Philippines, CARAdonations, merchandise, Trendsetter's Bazaar, Wagtales App