Visit CARA's Booth at the Who Loves Animals? Weekend event!
Posted on Friday, 24 November 2017
It's not all fun and games when you have a pet. Find out how to be a responsible pet owner on Saturday with Eric Suguitan and Gen Reyes.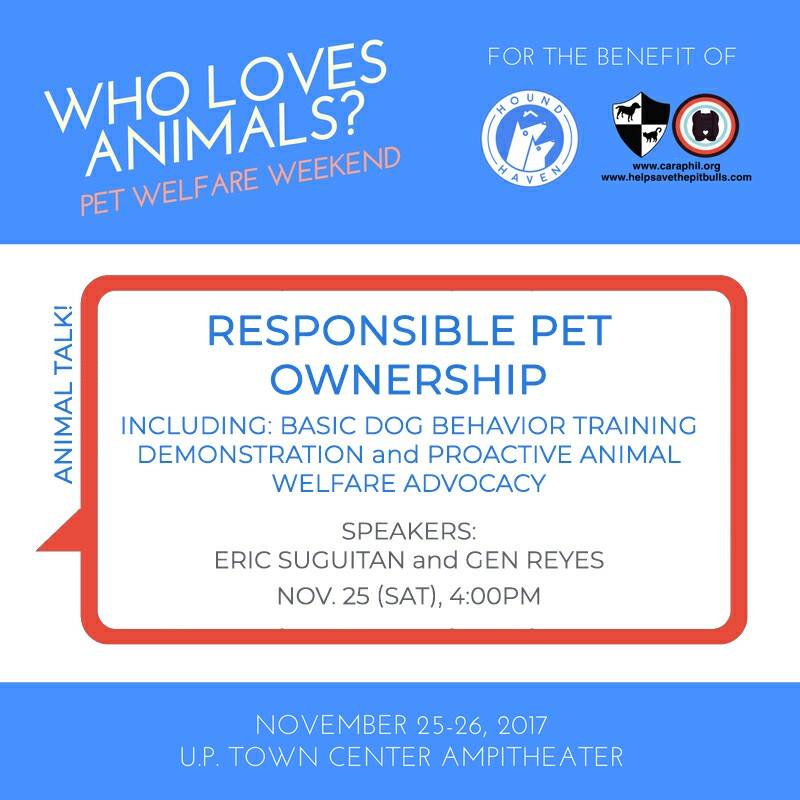 We'll also discuss proactive animal welfare advocacy and give a basic dog behavior training demonstration. So make sure to stick around!
Also, get to meet the CARA Welfare Philippines ambassadogs: Ginger, Kimchi, and T-Bone! Kimchi is a blind senior doggo and Ginger is his seeing dog. T-Bone is an Ambassadog-in-Training.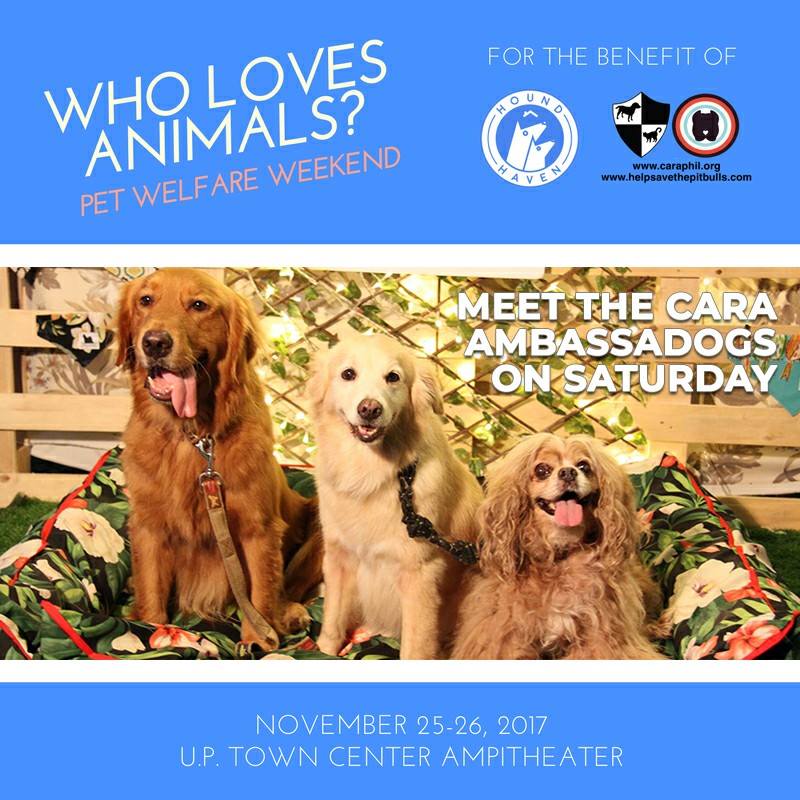 Reposted by Angelina Fajardo
---
Want to help?
For inspiring pet stories, click here.
Want to share your own pet story? Email it to secretary@caraphil.org
Tags: ‪#‎AdoptDontShop‬, Animal Advocacy in the Philippines, cara ambassadogs, CARA Welfare Philippines, rescued dog