Receive Some Cuddles from CARA's Rescued Pit Bulls
Posted on Friday, 22 December 2017
Cuddle weather done right with a Laguna pit bull by your side 
👍🏻
Please browse our website: HELPSAVETHEPITBULLS.COM for the gallery of the LPBs, BPI and PayPal details, adoption and volunteer steps and details.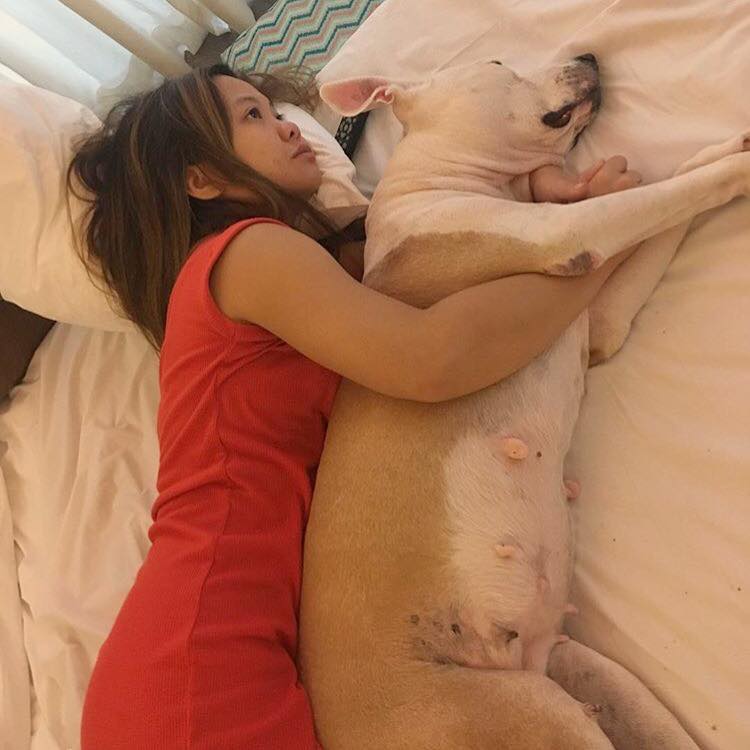 Photo of @welovejuliatobits with human Milcah. See more photos of her here.

Visit and LIKE the official LPB Facebook:
Save the Laguna Pit Bulls
Reposted by Angelina Fajardo
---
Want to help?
For inspiring pet stories, click here.
Want to share your own pet story? Email it to secretary@caraphil.org
Tags: ‪#‎AdoptDontShop‬, adopt a dog, Animal Advocacy in the Philippines, CARA Welfare Philippines, LPB, LPB Julia