Becky the Bulldog Rescue Is Up For Adoption!
Posted on Friday, 5 January 2018
FOR ADOPTION: Becky, our sweet and friendly tripod is still looking for the perfect home. Ideally she should be adopted into a house or condo with a playmate, where her high-maintenance needs will be met. Becky requires a raw or hypo-allergenic diet, medicated shampoos, eye drops and supplements.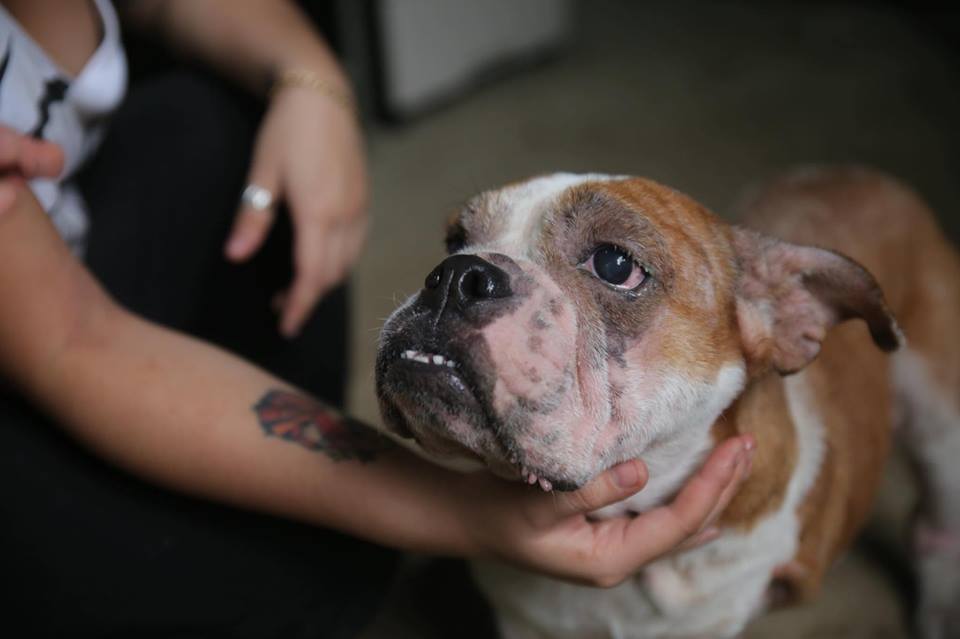 A big plus would be someone already familiar with English Bulldogs. This girl is sociable, lovable and adores attention. If you're interested in applying, please email info@caraphil.org. We will only reply to those suitable for her needs.
Reposted by Angelina Fajardo
---
Want to help?
For inspiring pet stories, click here.
Want to share your own pet story? Email it to secretary@caraphil.org
Tags: ‪#‎AdoptDontShop‬, adopt a dog, Animal Advocacy in the Philippines, CARA dog Becky, CARA Welfare Philippines