Let's Help Find Missing Dog Tisay Around Quezon City
Posted on Thursday, 11 January 2018
Hi, everyone! Please keep a look out for this missing pet. Let's help get Tisay home!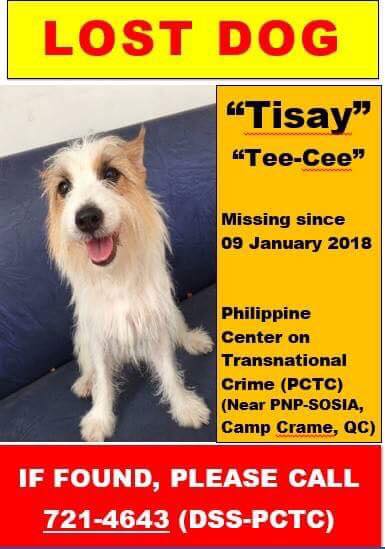 UPDATE: From one of the comments:
Ann Fernandez-Bautista From a comment in Bantay Animal Welfare group:

kung sa loob po ng crame nawala malamang ay nasilo po yan ng mga nanghuhuli ng aso na pagala gala sa loob ng camp crame, hinuhuli po nila ang mga aso sa loob ng camp tanong nyo po sa HSS kung may nahuli sila na ganyang aso….
Reposted by Angelina Fajardo
Tags: dog Tisay, lost pets, missing dog, Quezon City