Facebook Post Helps Injured Dog Find a New Home
Posted on Monday, 15 January 2018
Content Warning: Injuries, blood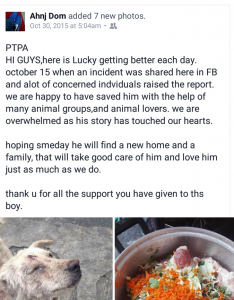 Back in 2015,  netizens were touched by this post about Lucky, rescued by Ahnj Dom. This lady has been welcoming and taking care of distressed animals for several years. 
Her first rescue was Jessy, who now healthy and happy and living in Batangas.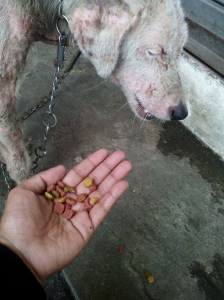 Jessy before
"We used to take care of the Pateros Pound rin," she said. "Kami nagpapakain, naglilinis (we feed and clean after the animals)."
The Pateros pound is closed now. Still, she continues to take care of abandoned dogs. Ivy, in the photo below, had severe mange when Ahnj found her.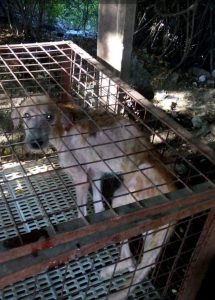 Ivy Before and After Pateros Pound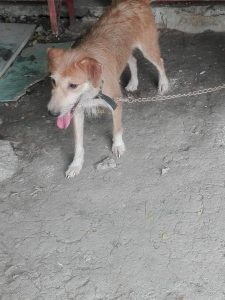 In March 3, 2017 Ahnj and her partner saw NAIA at the center island of NAIA road, which is where her name comes from. She was full of ticks and fleas, and seemed like she was abandoned by her owner.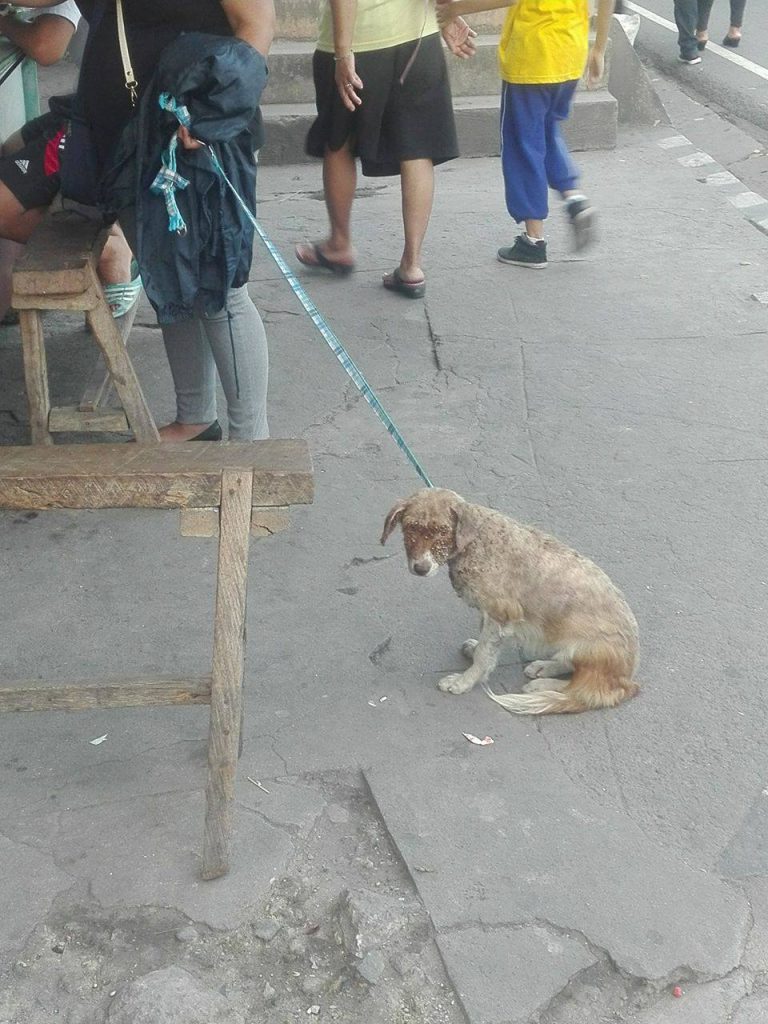 NAIA before
"Di dapat namin siya kukunin, pero di namin natiis," she told me. "We had a bit of a hard time kasi walang stop light tapos pareho kami nasa ilalim ng overpass. Any wrong move, puwede kami masagasaan. (We weren't supposed to take her, but we couldn't resist. We had a bit of a hard time because there was no stop light and we were under the overpass. Any wrong move, and we might get run over.)"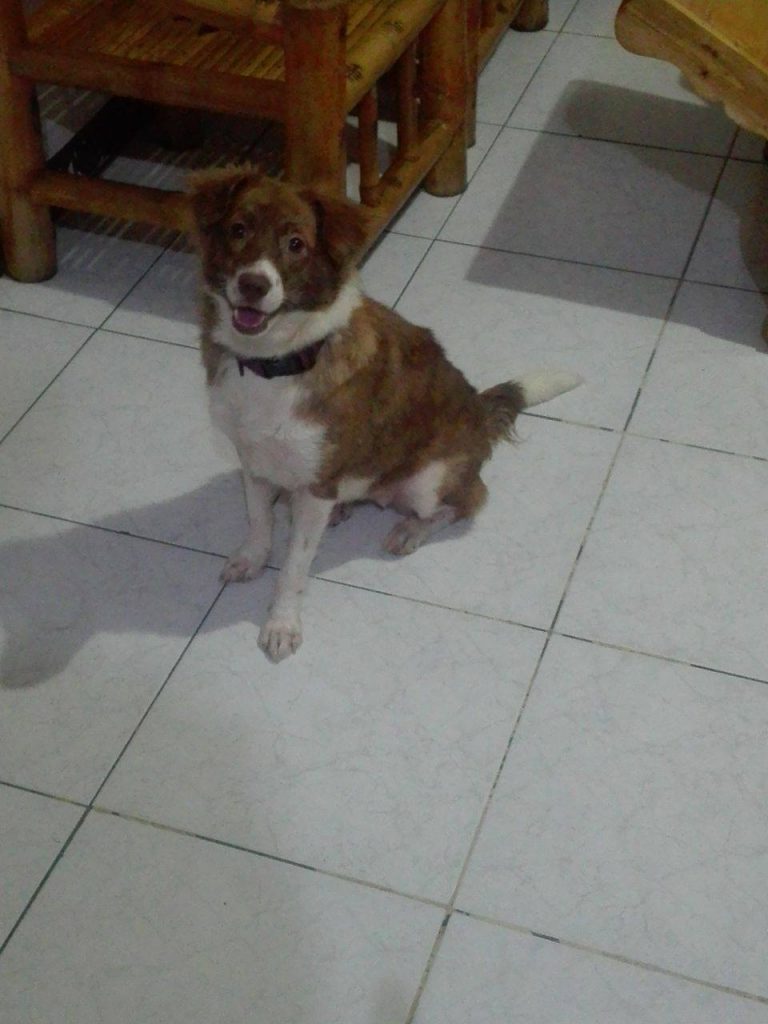 NAIA recently
They thought that she wouldn't survive, but after she was rescued, she got better and eventually became healthy.
Another one of their rescues was Felix, fondly called "the Miracle dog" because he seemed to be a hopeless case at first. Felix was reported, but no one did anything, so Ahnj and her partner decided to contact the reporter themselves. He had his right hind leg and right front leg broken, had a knife wound, a weak trachea, severely infected ears, and heartworm disease.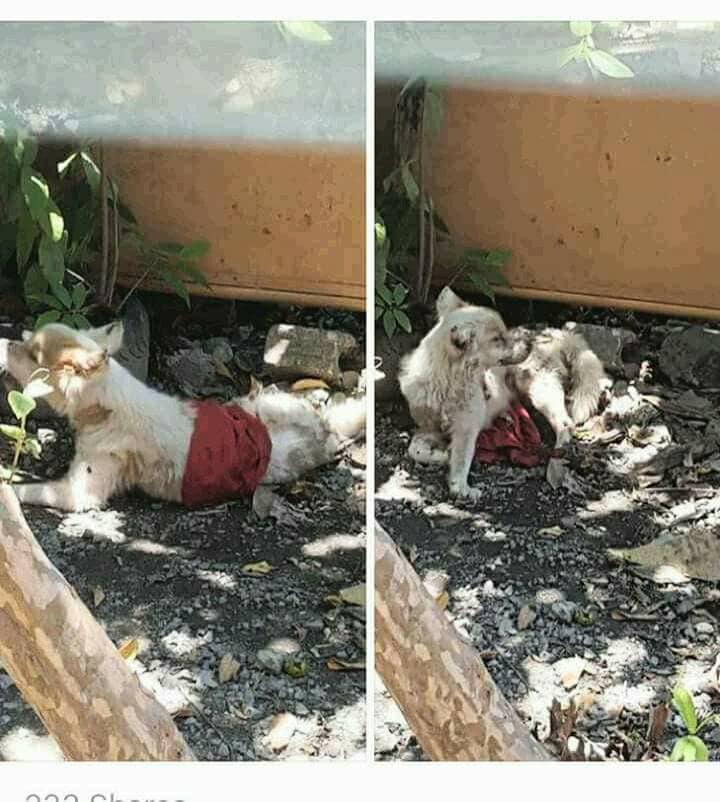 Felix, abandoned
When they went to the vet, they were told that he had to be amputated. However, they brought him to another vet and there Felix was given a splint to help him walk.
He was then fostered and slowly, he learned to walk again.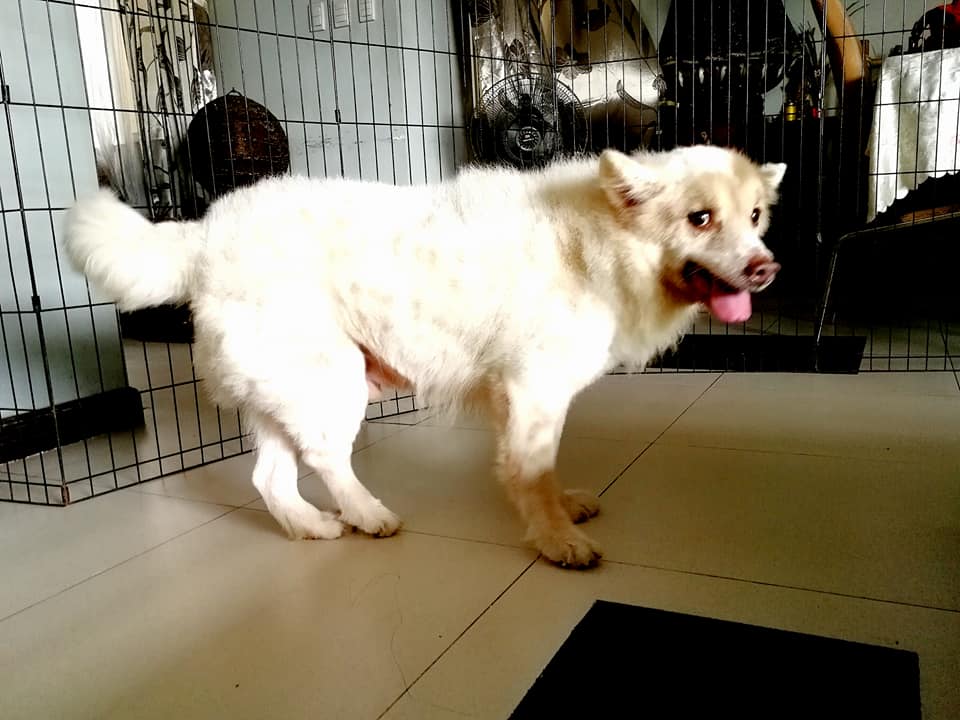 Felix recently
Today, Felix is happy and healthy, and this wouldn't have been possible without Ahnj's compassion.
As for Lucky,  Ahnj found out about him through a post by a concerned animal advocate. He was reportedly beaten and had no owner. They took him to the vet and he was confined there for a week.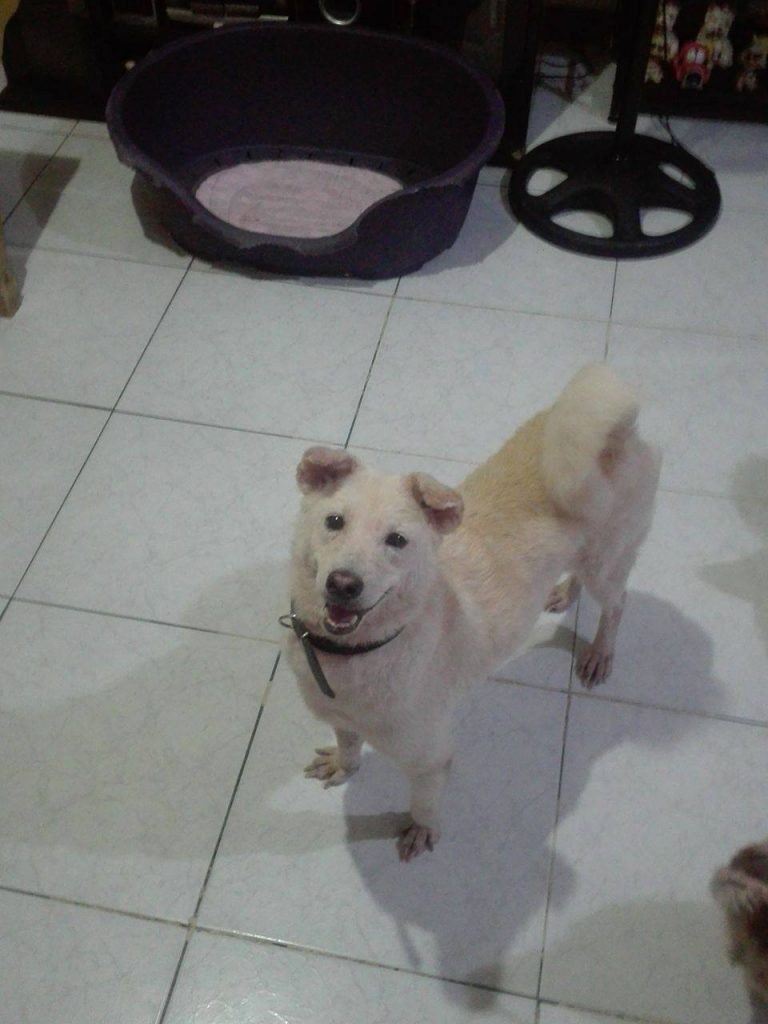 A more recent photo of Lucky
With the help of Facebook netizens, Lucky was nursed back to health and is now living his best life. Who thought that just with hard work and commitment, a dog that was abandoned and sickly would now be happy and living in a loving home?
"Having a pet is a big commitment. It's composed of a lot of factors. You should always be ready to spend for their needs and to spend time with them." She said, "Owning a pet is not the same as owning a thing. It is a lifelong commitment. Sa mga irresponsible pet owners, please be reminded that we have a law to abide. (To irresponsible pet owners, please be reminded that we have a law to abide.)"
We are very happy that there are people who go out of their way to help out animals in need. We hope that her story inspires others to do the same.
If you're interested in adopting, click here.
If you would like to sponsor, click here.
For information on Animal Welfare laws, click here.
Tags: animal rescue blog, animal rescue in the Philippines, animal rescue site, animal welfare blog, animal welfare group in the Philippines, animal welfare in the Philippines, animal welfare organization in the Philippines, animal welfare site, animal welfare volunteer group in the Philippines, CARAWelfare Philippines, dog rescue, dog rescue story in the Philippines, how to adopt cats, how to adopt dogs, how to adopt pets, how to donate to help animals, how to help animals in the Philippines, how to help pets in the Philippines, how to support animal welfare in the Philippines, how to volunteer to help animals, pet rescue, pet story, TNR in the Philippines, trap neuter of cats