Featuring: The "DiploCats" of the British Embassy
Posted on Thursday, 8 February 2018
Thank you Ambassador Daniel Robert Pruce for not only being a kind-hearted cat lover, but for also working with CARA to take care of the British Embassy cats!
Excerpt from article:
"Here in the embassy we have been adopted by 17 wild cats that live around the compound," Pruce said.

As all cat people know, you don't adopt cats; they adopt you.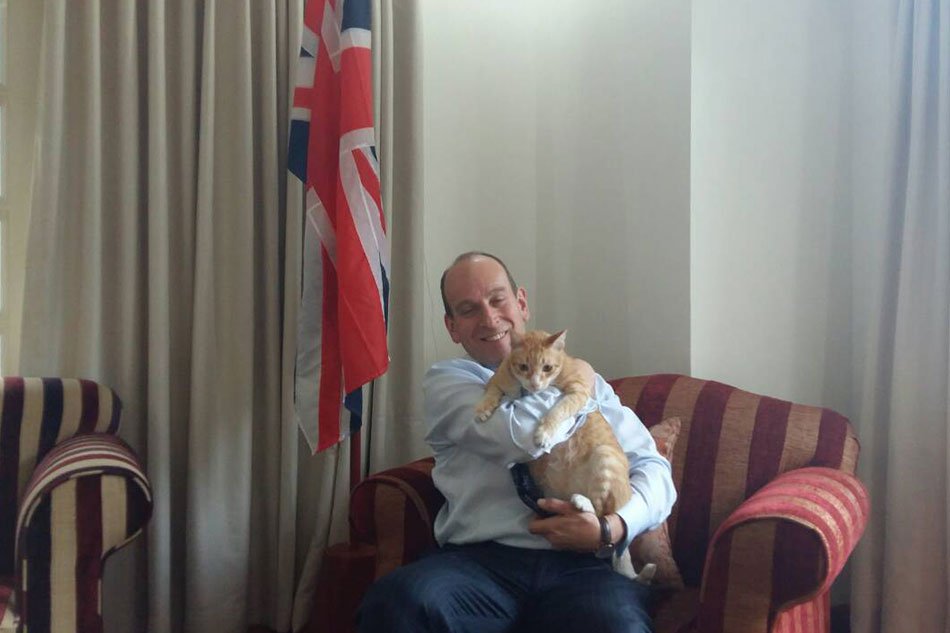 Read full article here.
Reposted by Angelina Fajardo
---
Want to help?
For inspiring pet stories, click here.
Want to share your own pet story? Email it to secretary@caraphil.org
Tags: ‪#‎AdoptDontShop‬, abs-cbn, Animal Advocacy in the Philippines, animal welfare in the Philippines, CARA Welfare Philippines, diplocats, trap neuter release