Mystery Benefactor surprises CARA Volunteers at the BGC Park
Posted on Friday, 23 February 2018
In the middle of all the stress of #FindingTheCatsofBGC, a spark or two of joy and beauty do occur. One happened last night at a park in Bonifacio Global Heights. I was in my CARA shirt together with two fellow CARA volunteers, a lady of the Cats of BGC, and a newly rescued kitten.
We were just hanging out and winding down after one hectic day, sharing updates of each other's activities–when someone approached us, crouched beside me, and handed me a roll of one-thousand bills. I stared at him uncomprehendingly for a few seconds when he whispered, 'for CARA," before he turned away and walked back to his companion.
My mouth must have been hanging open, wondering how he knew I was a CARA volunteer when I realized he must have seen the CARA logo on my shirt.
I counted the bills. The person donated 8,000 pesos!
My fellow volunteers were also surprised–and so pleased.
We plan on using the money to neuter and spay more street cats.
To you, our mystery benefactor–thank you from the bottom of our hearts. The cats of BGC and all over the world need more people like you as their protector!
Here's a 'thank you' shout out from Candy, our cat boss at the CARA Clinic. 😛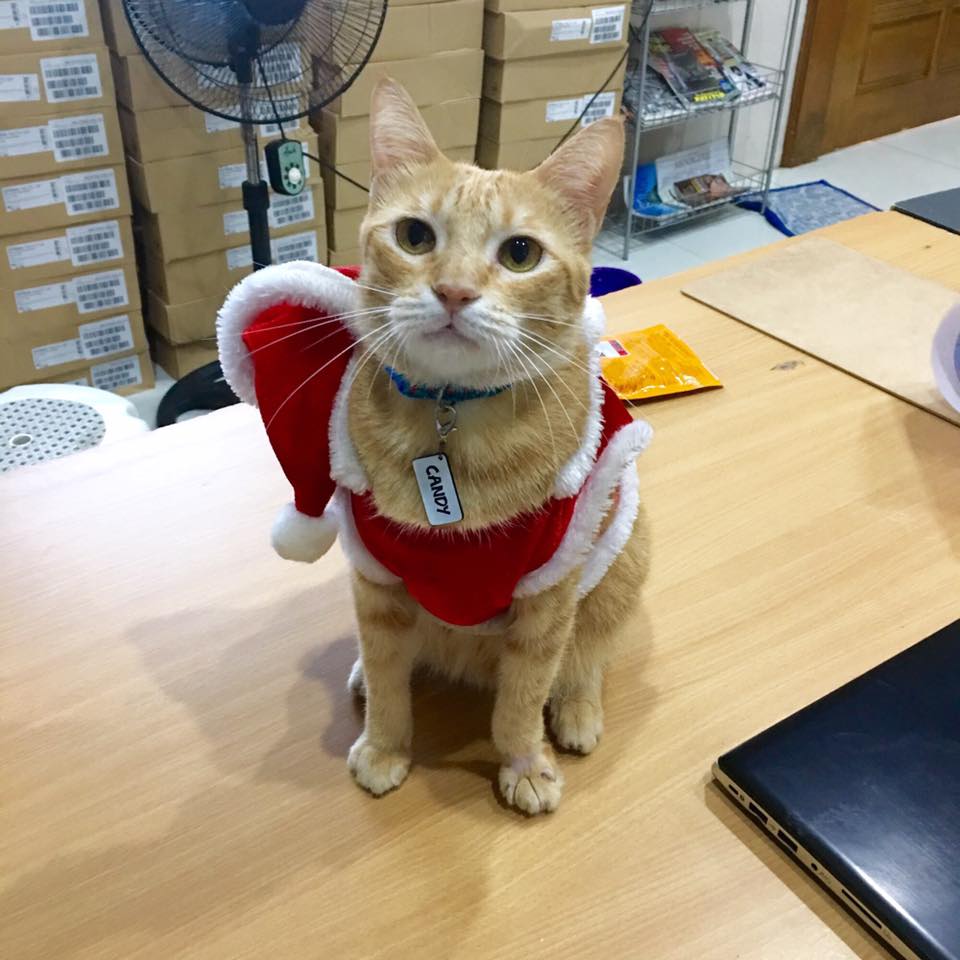 Thank you, dear hooman!
---
Want to help?
For inspiring pet stories, click here.
Want to share your own pet story? Email it to secretary@caraphil.org
Tags: animal welfare group in the Philippines, animal welfare in the Philippines, cats of bgc, spay neuter your pets, stray cats, trap neuter release