Sweet Pitties, Aspins, and Puspins Stole the Show at Waggin' Tails 2018!
Posted on Friday, 13 April 2018
Tails wagged, furry snouts danced, and butts wiggled at the recently held Waggin' Tails, a fun-filled festival for all cats, dogs, and furents, big and small!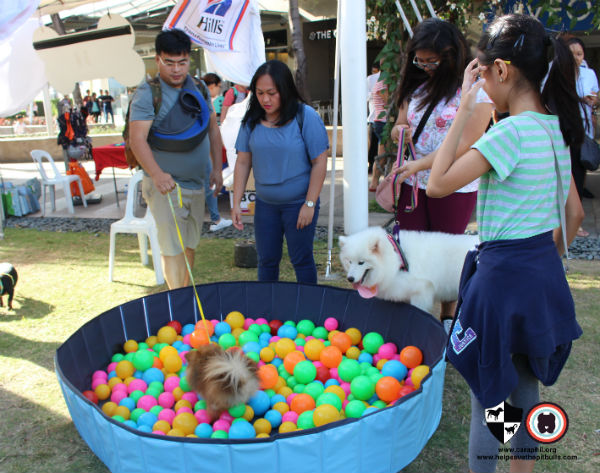 The two-day fair, which took place in Bonifacio High Street, was brought to you by Hill's Pet Nutrition Philippines and organized by ALL4PETSParty.com.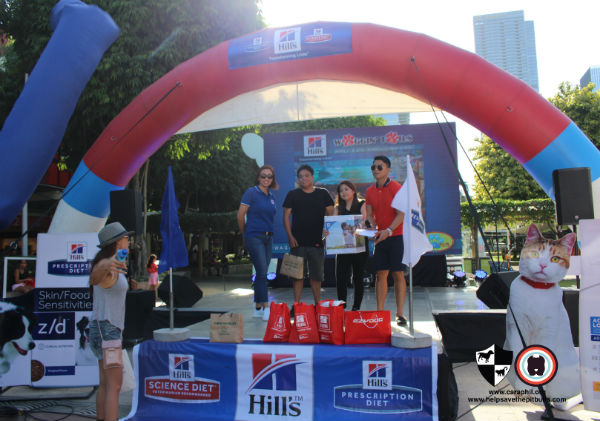 At Waggin' Tails, beloved pets enjoyed summer games and activities such as a doggie pool party, Bark Central's doggie ball pit and fun agility course, Better Dogs' off-leash park, and a Paw-mazing race.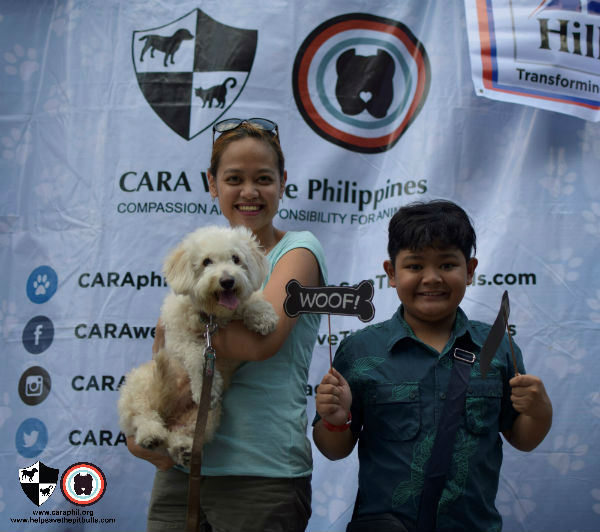 Furrents, on the other hand, enjoyed free buko juice, pet care discounts, raffle prizes, and educational talks– all courtesy of generous event sponsors!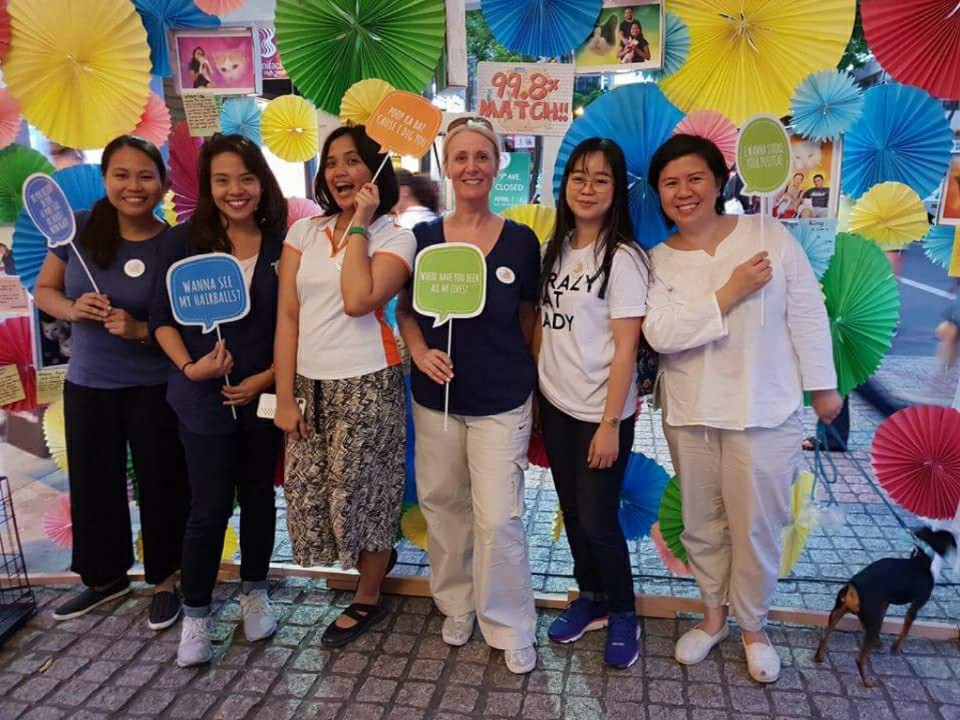 The ladies of the Cats of BGC  | Photo by @bgccatsph
There were numerous colorful booths with fun games and interesting activities for everyone. The booth by the Cats of BGC was among the most colorful.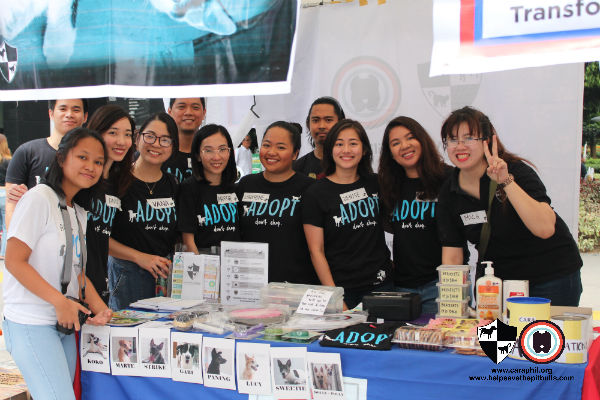 Buy our 'Adopt Dont Shop' shirts here if you haven't yet!
CARA volunteers, ambassadogs, and adoptables also participated. 
At our booth, we accepted a number of adoption and volunteer inquiries. We sold 'Adopt Don't Shop' shirts, drawstring bags, fans, notepads, and baked goods. We also set up a doggie playpen where anyone can come in to play with our doggies.
Our CARA Pups just want to love and be loved.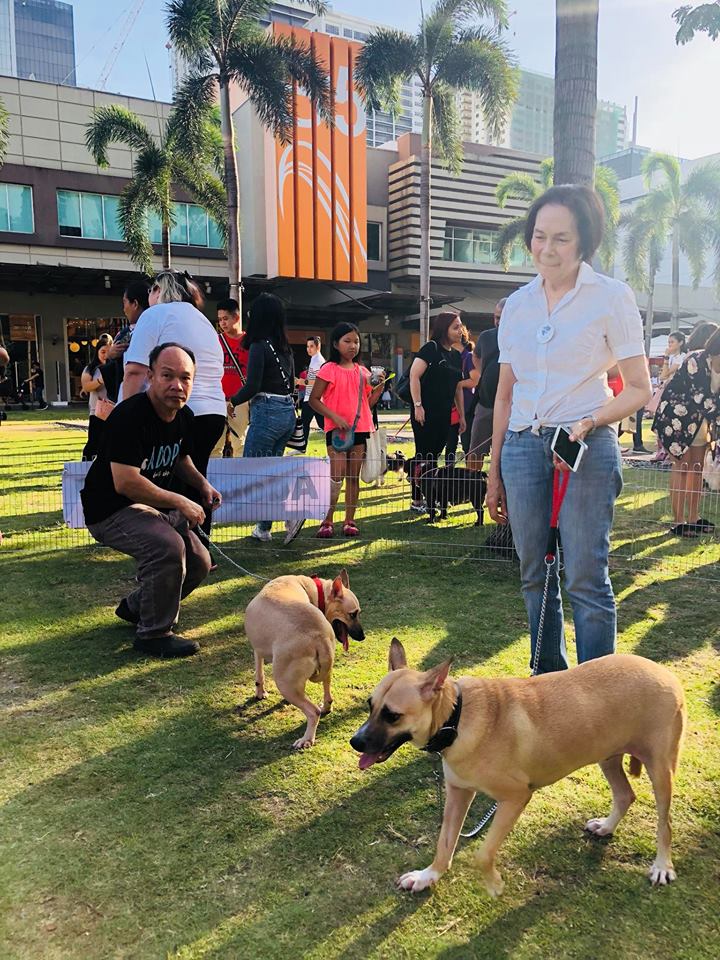 Dolly and Polly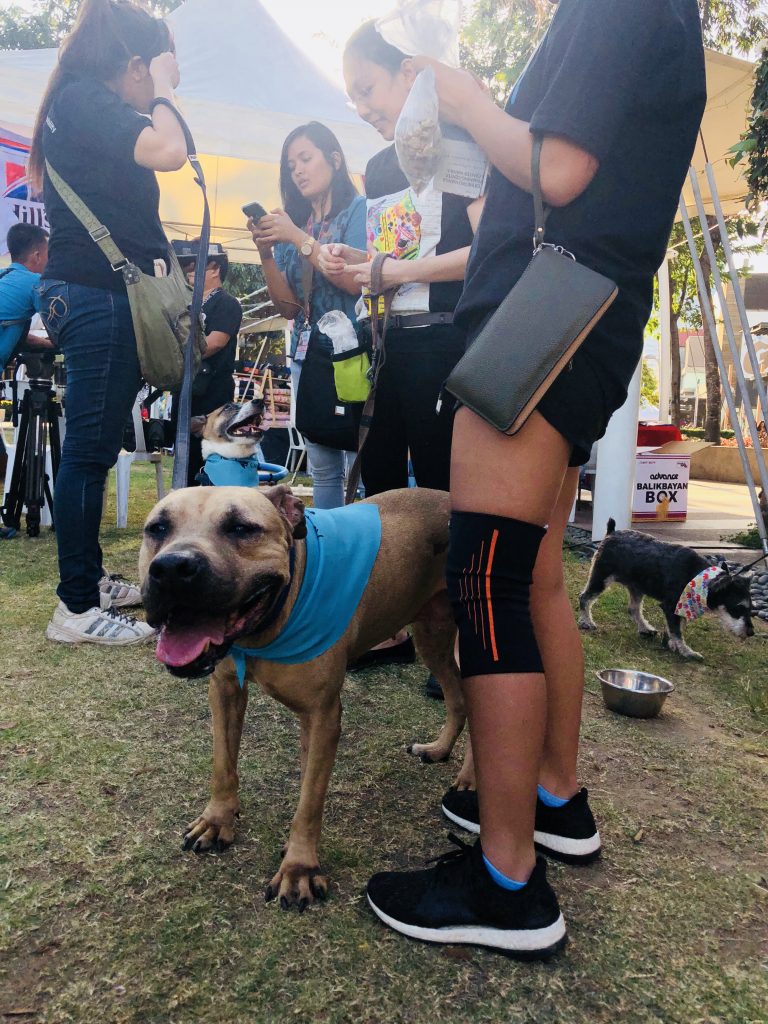 Iris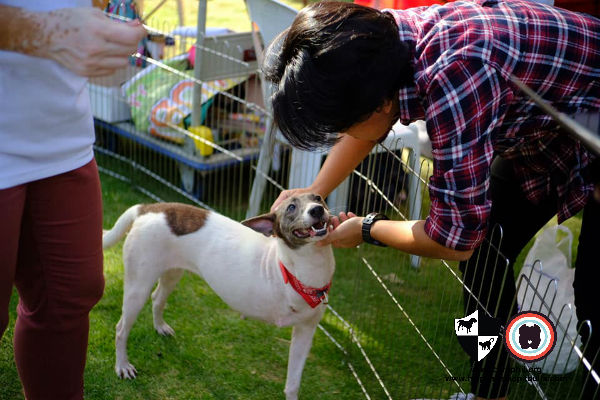 Sweetie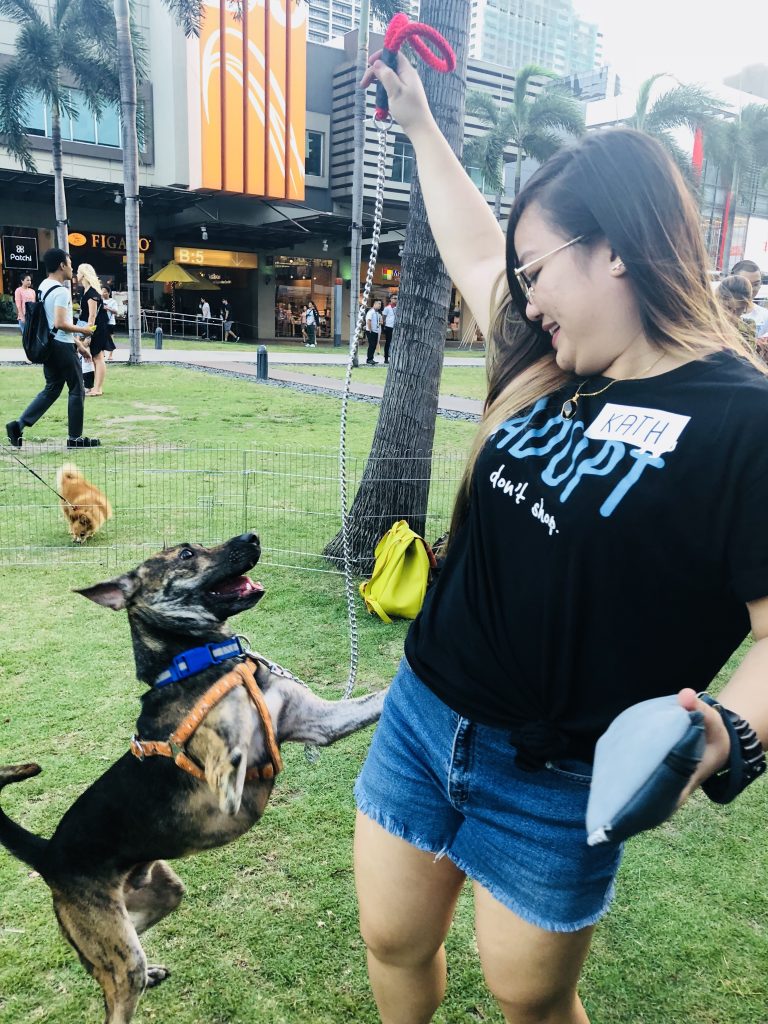 Strike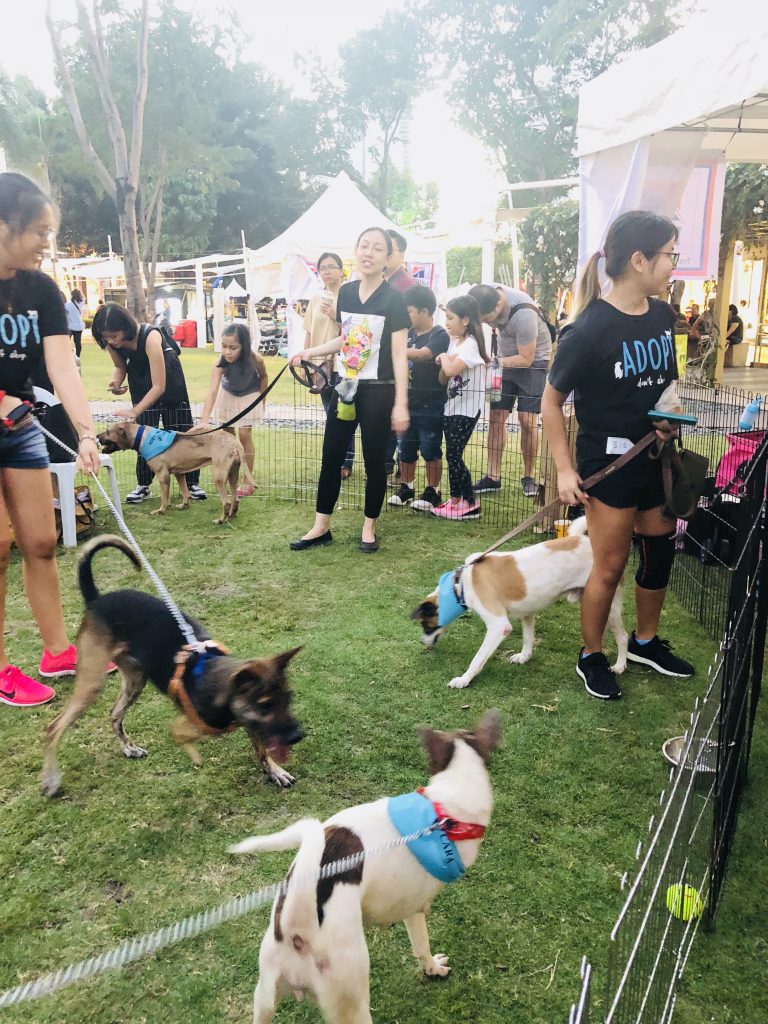 Sweetie, Strike, Kulit, and Iris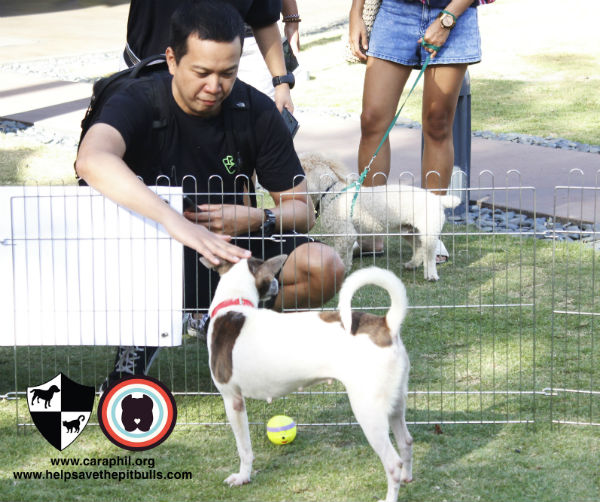 Our adoptables–Strike, Sweety, Polly, Molly, Kulit, and Iris–charmed the crowds with their antics. Kids and adults alike took turns in striking-a-paws and playing with our sweet, well-behaved pups, listening to fellow volunteers share rescue and successful adoption stories.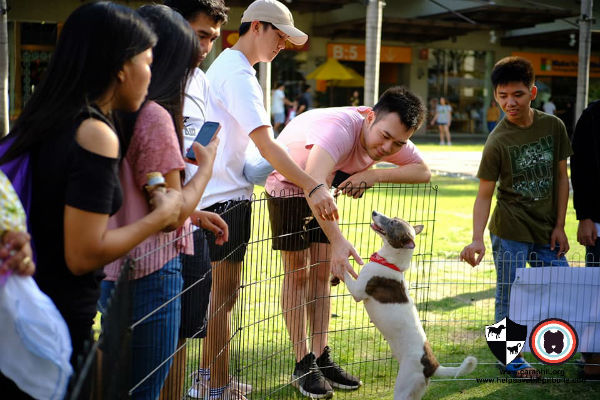 Here's Adoptable Sweety — living up to her name!
Can you be the one to give them their happily-ever-after stories?
Our adoptables were so sweet and affectionate that it is no wonder that many people fell in love with them at first sight. We're so happy to share that 23 people listed themselves as possible adopters.
Please pray with us that these adoption inquiries will materialize into furever homes for our fur babies soon!
The CARA Ambassadogs, adorable Laguna Pit Bull Brutus, and adopted tripod Zelda shared the limelight!
The CARA Ambassadogs Kimchi and T-Bone, three-legged Zelda, and pit bull Brutus served as cute case studies of a successful rescue and adoption.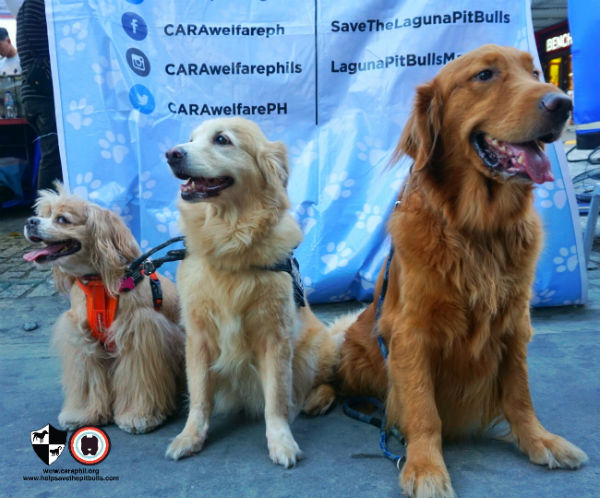 Kimchi, Ginger, and T-Bone
Rescuers found a blind and starving Kimchi in Alabang almost six years ago while CARA volunteers Eric and Thea Suiguitan adopted T-Bone from a not-so-ideal situation about two years ago. Ginger is the big sister of the Ambassadogs and leads Kimchi with a tether wherever they go.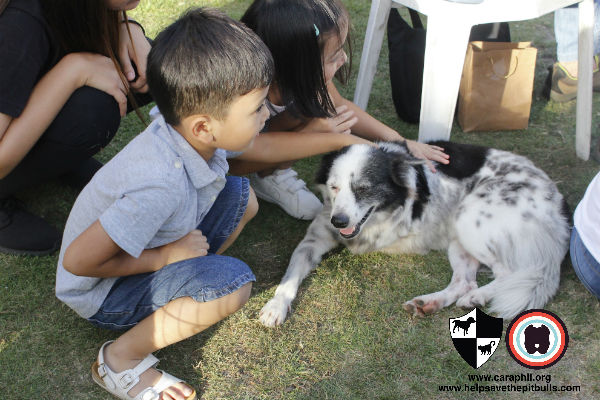 Zelda
Dr. Mace Licuanan of the Mandaluyong Animal Care Dog and Cat Hospital rescued Zelda a few years ago. Zelda is now the beloved baby of CARA volunteer Ria Javier.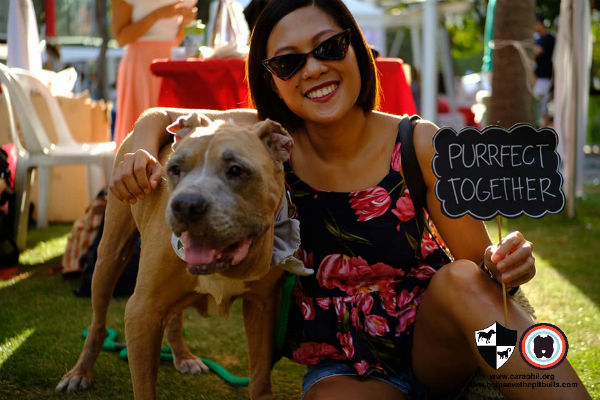 Brutus
Brutus was one of the 260 pit bulls rescued from a dog fighting syndicate in Laguna in 2012. CARA took in these poor pups and provided them shelter, rehabilitating, and finding homes for them. He is now the pampered pooch of Kaoru Cumagun, a long-time CARA supporter.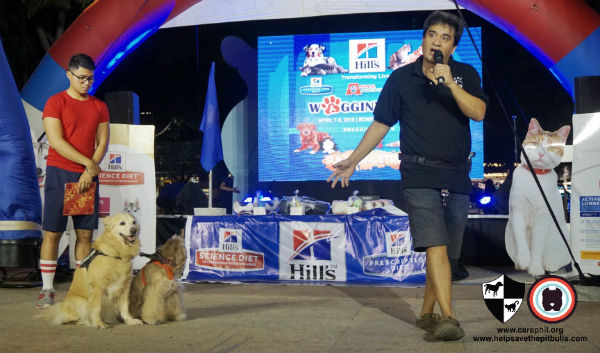 CARA Welfare Philippines would like to thank and acknowledge the organizers and sponsors of Waggin' Tales 2018 for yet another successful event giving a platform for animal welfare organizations to share our cause of compassion to the world.  Thanks to Hill's Pet Nutrition Philippines for donating 25 boxes of dog food!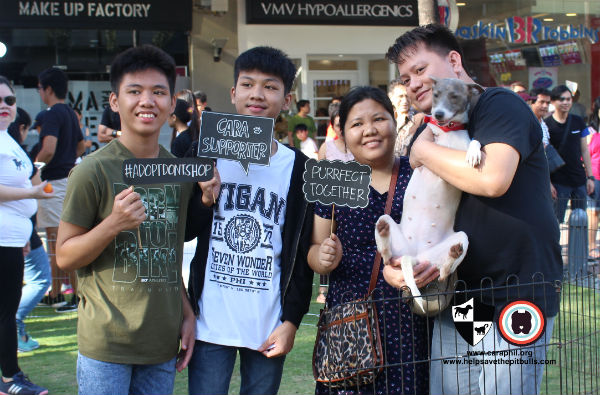 We offer heaps of gratitude as well for all the animal lovers who visited, donated, participated, and expressed interest to volunteer and adopt. See you at our next event!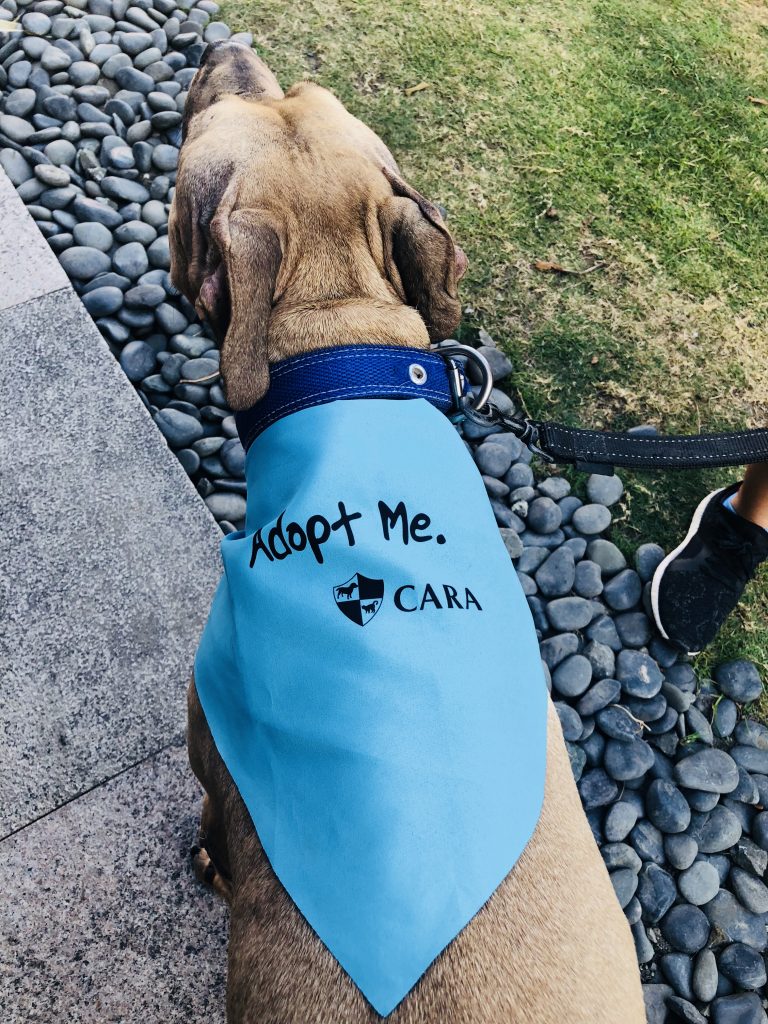 ---
Want to help?
For inspiring pet stories, click here.
Want to share your own pet story? Email it to secretary@caraphil.org
---
Photos prepared for CARA Welfare Philippines by:
Trix Deseo, Awi Cada, Maan Managuit, Chelcie Narboneta, Arviel Dela Cruz, Teph Joyce, and Trina Kiedis 
Tags: animal rescue blog, animal rescue in the Philippines, animal rescue site, animal welfare blog, animal welfare group in the Philippines, animal welfare in the Philippines, animal welfare organization in the Philippines, animal welfare site, animal welfare volunteer group in the Philippines, BGC events, BGC pet events, CARAWelfare Philippines, dog adoption event in manila, how to adopt a pet in manila, how to adopt cats, how to adopt dogs, how to adopt pets, how to donate to help animals, how to help animals in the Philippines, how to help pets in the Philippines, how to support animal welfare in the Philippines, how to volunteer to help animals, pet adoption event in Manila, pet event in Manila, TNR in the Philippines, trap neuter of cats, waggin tails