Join CARA as we stand up and Bike for Dolphins on Sept 2
Posted on Saturday, 28 July 2018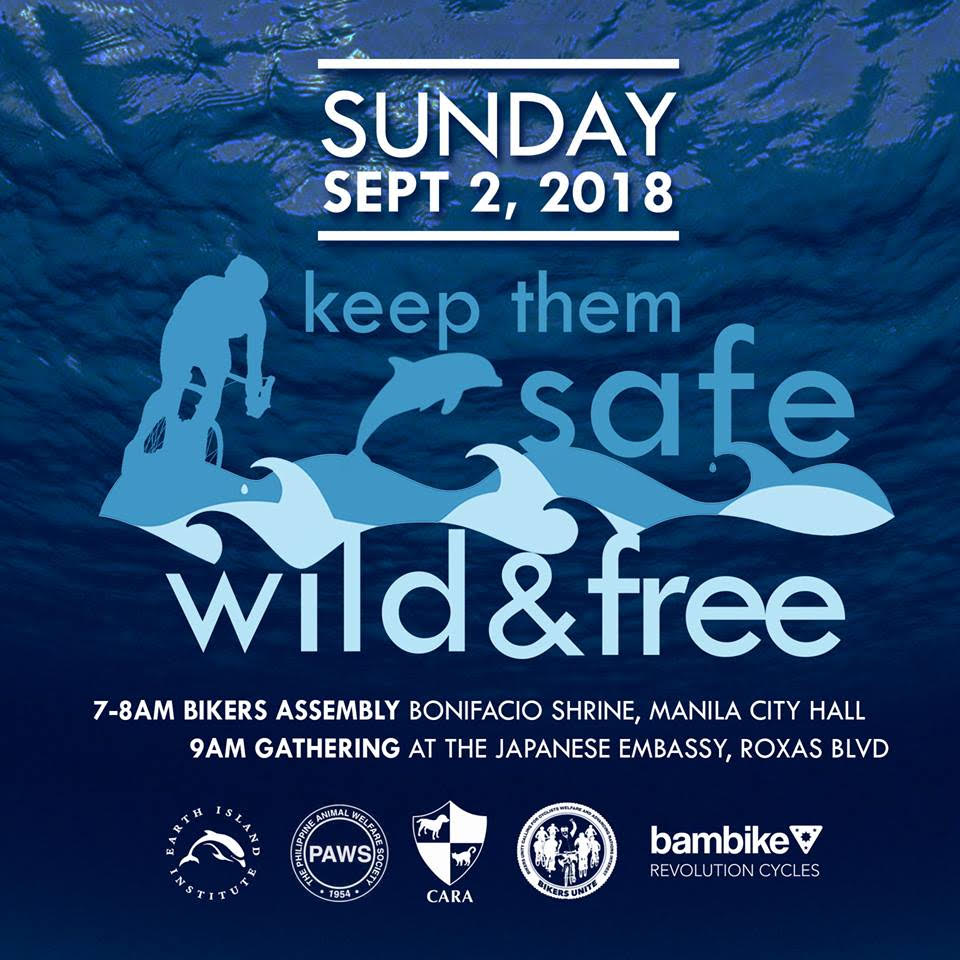 STAND-UP AND BIKE RIDE FOR DOLPHINS
Every year dolphin advocates in the Philippines gather in solidarity with groups all over the world against the Taiji dolphin hunts. It is marked with a gathering at the Japanese Embassy in the Philippines at the start of September. This year, Earth Island Institute is making this gathering extra special with a bike ride on September 2, 2018 (Sunday) and the launch of a new nation-wide campaign for marine mammals with the banner call: 
Keep them Safe, Wild, and Free!
For those joining the bike ride, the assembly is at the Andres Bonifacio Shrine at the Manila City Hall at from 7-8AM. From there, participants all ride to the Japanese Embassy. The Earth Island Institute e will orient participants of the itinerary beforehand.
For those coming to the solidarity gathering, it's 9 AM at the Japanese Embassy in Roxas Blvd.
Join and register at http://www.earthislandph.org/jdd2018. 
Registration is free! You can also text the organizer at 0948-2046129.
Find out who else is joining at www.facebook.com/events/221314455161063.
Tags: animal welfare event philippines, bike ride for dolphins, Earth Island Institute, protect dolphins philippines, save the dolphins philippines, stand up for dolphins