Road to Recovery: CARA Cat Leah's Leg Amputation Surgery
Posted on Wednesday, 19 September 2018
Update on Oct. 3: Leah is back at the clinic! Here is she 1 week after the amputation surgery. So far she's taking it like a champ. She's just feeling a bit woozy from the ride back. Ate Roselle our cat caretaker is giving her the prescribed medications to help alleviate pain and make Leah stronger. Thank you to the amaaazing staff at Philippine Pet Birth Control Center for taking good care of her 🙂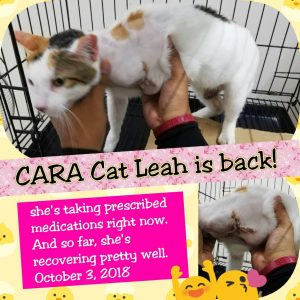 Update on Sept. 25: We reached our 8,000php goal already!! We have enough funds to cover not just the surgery but also for the post care. Thank you everyone for covering Leah's expenses!! 
❤
❤
❤ Leah is en route to Philippine Pet Birth Control Center to have her amputation surgery.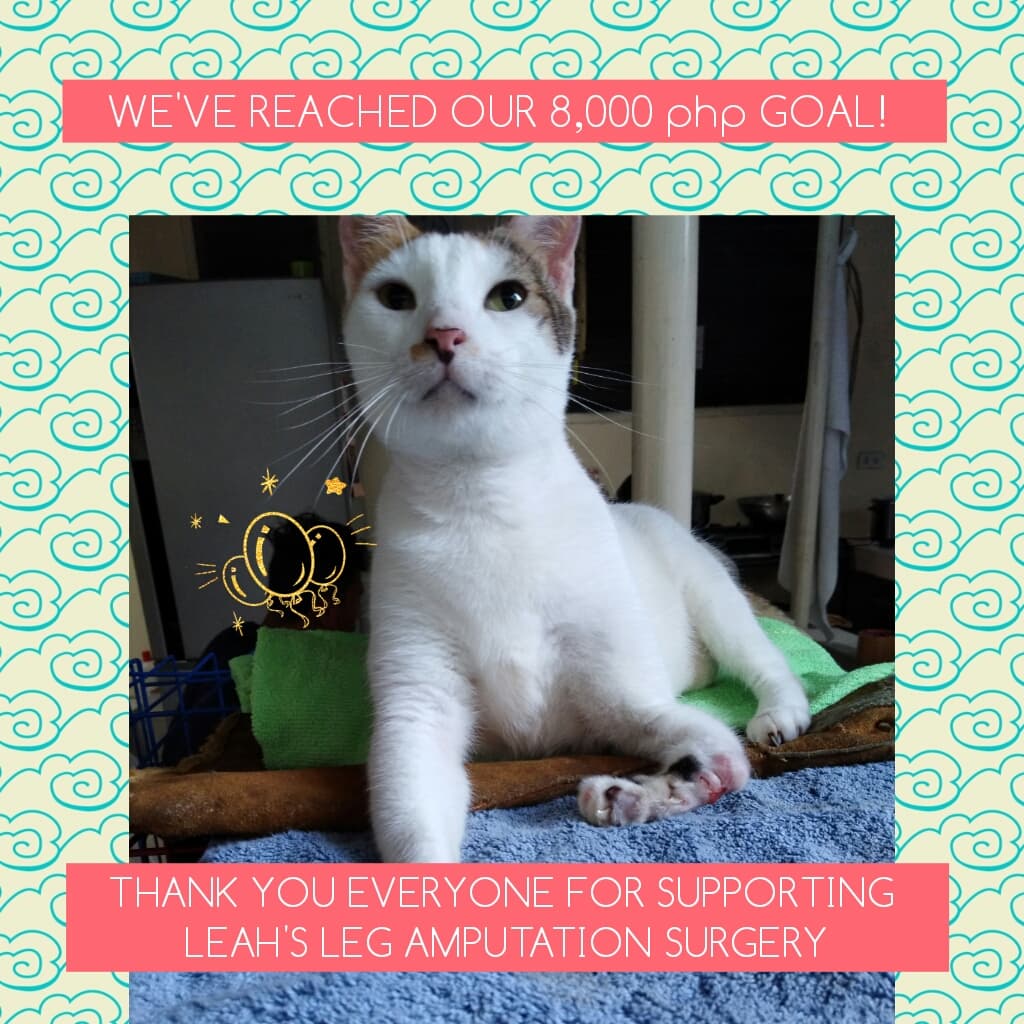 Update on Sept. 21: We've raised 7,700php so far!! Just a little bit more. Thank you so much for the support 
Update on Sept. 19: Leah is temporarily confined in a cage to prevent her from walking a lot. She is being let out from time to time to exercise. A towel beneath cushions her sensitive leg. The wounds are healed for now. We are trying to raise 6,700+php more for the amputation surgery.  Thank you <3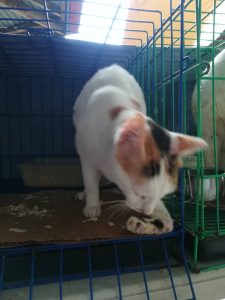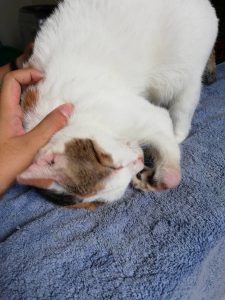 —-
Earlier this year, we had a leg amputation story following the life of Sweetie the CARA rescued dog here.  We also asked for monetary donations to fund the surgery. The call out was received with a lot of positive response and Sweetie has long since undergone the surgery and recovered. *She's also adopted already, yey!*
This time, we have another clinic animal that needs an amputation surgery.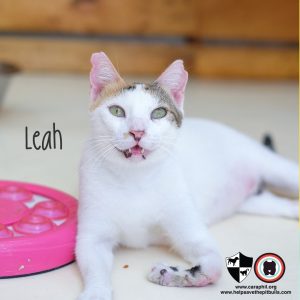 Leah is one of CARA's longtime cat adoptables not to mention is also one of the friendliest cats we have. (just let her approach you and all is cool) Just last week, our cat caretaker noticed wounds appearing on her distorted left leg. Upon further observation, the clinic staff determined that the wounds were a result of her walking which involves the heavy dragging of her left leg.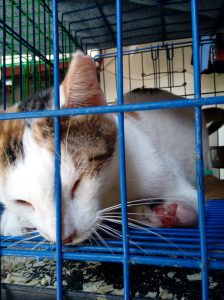 To confirm this, Leah was brought to the vet on Thursday, Sept. 20. And true enough, the vet said that it was so.  The increased pressure in the dragging of her leg irritates the skin so much so that it peels off, which can be a very painful sensation. The vet then recommended that an amputation of her leg must be done because this will not go away and will keep happening from now on.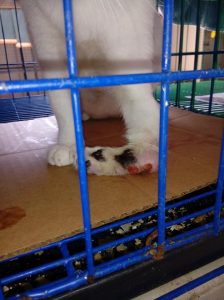 The leg amputation until to the "shoulders" will cost around 8,000php+ not including the pre- and post care. We are reaching out again for your help in this.
Kindly send your financial assistance either to our official Paypal or BPI accounts. Thank you for your help. 
🙏
Via Paypal:
1. Go to: http://www.caraphil.org/mainsite/get-involved/donate/
2. Click on "Donate."
3. Follow the instructions. When asked to review the donation, click on "Add special instructions to CARA" and write the name "Leah"
4. E-mail the confirmation receipt to donate@caraphil.org with subject "Leah".
Via BPI:
Cash deposits may be made to the following account:
CARA Welfare Philippines
BPI Current Account # 3191-0467-05
Please do not forget to email the confirmation receipt (PayPal) or a photo of the deposit slip (BPI) to donate@caraphil.org with the subject "Leah".
*The PayPal and BPI are all CARA's. We only need you to send in your receipts/deposit slip to our Treasurer for accounting purposes.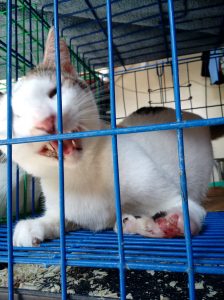 Tags: ‪#‎AdoptDontShop‬, animal welfare fundraising campaign, CARACatLeah, leg amputation surgery