Where and HOW you can help.
The CARA committees:
Adoption / Foster

Adoption Events
Animal Rescue
Direct Animal Care (Clinic)
Education
Fundraising Events
Laguna Pit Bulls (LPB) Project
Media / P.R.
Trap – Neuter – Return
Website Development
Please read on for a description of each committee and what is expected /required of volunteers. 
ADOPTION/FOSTER
Responsible for placing rescued animals in foster homes and helping them find forever homes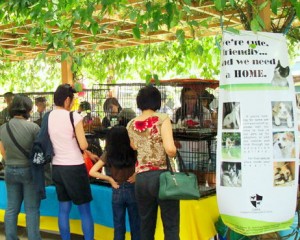 A CARA adoption booth at The Fort. We hold these adoption events regularly to try to find good homes for our ever increasing number of rescues.
Volunteers may help out in:
Documenting available rescues for foster and adoption (in partnership with the Animal Rescue Team)
Looking for potential adopters
Coordinating and conducting home visits (by members who are experienced around animals)
Arranging the transport of animals
Maintaining the fosters data base (excel file)
Sourcing funds for the fosters
Organizing adoption events
Requirements:
Basic computer skills and email access daily
Good people skills – you will be interacting a lot with the public
Preferably with own transport (for meeting with potential adopters and fosters)
ADOPTION EVENTS
Organizes and promotes CARA's adoption events
Volunteers are expected to:
Help by sourcing new venues for adoption events.
Help organize these events.
Promote events in coordination with the Media Committee.
ANIMAL RESCUE
The Animal Rescue Team helps coordinate with concerned citizens and investigates potential cases for rescue.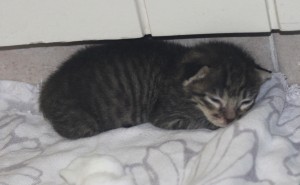 How volunteers may help:
Identify animals in need of rescue and coordinate this with the team.
Assist with the rescue of an animal (time must be flexible and it would help if you have your own transportation)
Check on and care for the rescued animals confined at the clinics.
Respond to reports posted on CARA's social networking sites.
Document the rescues.
Help raise funds for the rescues.
Identify veterinary medical volunteers and clinics to help out.
Work with Education and Media teams to drive awareness about rescued animals.
DIRECT ANIMAL CARE (CLINIC)
Responsible for the medical care of our fosters and rescues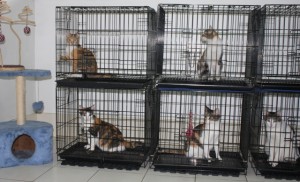 The clinic is open 7 days a week. There is always something that needs doing there.
Volunteers shall help:
With maintenance of the clinic (feeding, cleaning, etc.)
Manage animal morale (play with cats, walk the dogs, etc.)
Perform administrative duties (receive and answer inquiries, organize paperwork, etc.)
(If in veterinary medical practice) Assist in surgery.
Requirements:
Computer literate – for helping out in administrative work
Punctual.
Has good people skills (for receiving visitors and potential adopters)
A team player.
EDUCATION
Helps spread awareness about animal welfare, primarily through education programs (for barangays, schools, etc.)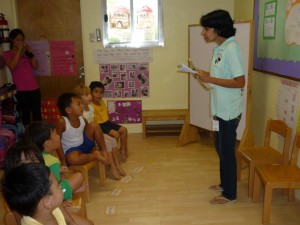 The education team visits local schools to teach in an interesting and informative manner about responsible pet ownership. We have a program designed around two cartoon characters, Caloy and Sara, who the children can really relate to.
In addition we work to educate the general public, local government offices and village associations about animal welfare and showing compassion to their fellow beings. We also make it clear there is an Animal Welfare Act that protects animals from harm.
Volunteers shall help in:
Creating presentations (powerpoint, AVPs)
Organizing talks and workshops
Identifying schools, barangays, and other organizations needing animal welfare education
Speak or present during seminars or talks
Requirements:
Presentation skills and fluency in Pilipino and/or English.
Love of children and lots of patience (for the school work).
Excellent people skills; this area has all to do with communication.
Has own transport or knows his/her way taking public transport (You will need to travel to the schools).
Note: Training will be given on the relevant material.
FUNDRAISING EVENTS
We always need fresh, new ideas.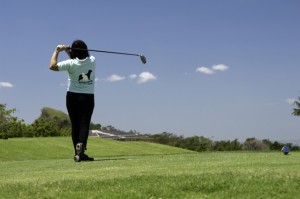 CARA Golf Fundraiser March 2010
Volunteers shall help in:
Conceptualizing, organizing/planning, and implementing events for CARA
Fundraisers
Events where CARA is a beneficiary
Corporate partnership events
Hosting and preparing materials for presentation
Manning the CARA booth during the events
Post-event documentation (in coordination with the Media Committee)
Relationship-building with CARA donors and contributors
LAGUNA PIT BULLS (LPB) PROJECT
Please visit helpsavethepitbulls.com for more information on this CARA special sub-project.
Volunteers shall:
Visit the pit bulls on a regular basis.
Help rehabilitate the dogs through play, human socialization, basic training, exercise, grooming.
Help in the maintenance of the center.
Help in administrative work.
LPB MEDIA:
Creates awareness of the LPB Project among members of the media.
Volunteers may choose from the following areas:
P.R.
Write pre- and post-event articles for the press
Write profiles of the dogs
Communications
Network with TV, radio, media
Compile information materials (articles, photographs, videos) for distribution
Compile a list of media contacts
MEDIA / P.R.
Establishes relationships and liaisons with media and other organizations to help promote CARA's causes
Volunteers may choose from the following areas:
WRITING
Write press releases, feature articles, news articles for the website
Attend CARA events and write a post-event article for posting on the website
Write profiles of animals
Create captions for photos
Write content for presentations
PHOTOGRAPHY
Take photographs during events for documentation
Take photos of the animals for adoption galleries or other PR materials
GRAPHIC DESIGN
Design posters & other promotional and presentation materials (AVPs) for CARA
SOCIAL MEDIA
Assist in answering inquiries/responding to reports on Facebook
Help update Facebook, Twitter, Instagram and other social media channels for CARA
Requirements:
Fluent English speaker, with conversational Tagalog a plus (but not
necessary)
Have good writing skills, (knowledge of Press Releases a plus)
Have good communication skills
Be an outgoing person
Have a basic knowledge of the Philippine media
Contacts in various Media outlets a plus!
TRAP – NEUTER – RETURN
Please read Trap/Neuter/Return for reference.
Work needed within this committee:
The TNR Coordinator:
Introduces TNR program to barangays, villages, commercial establishments (briefing on TNR and what it entails)
Prepares TNR documents and related materials.
Oversees TNR implementation.
Assists in the solicitation of funding to be able to do charity TNR especially in areas where cats have a food source
Prepares MOA with the other party
TNR Committee Volunteers:
Coordinate scheduled catching with clinic, catchers and van
Oversee actual catching and will be the authority to explain the process to onlookers
Label each cage as it is caught: description of cat, gender, exact location, ear notch requirement, other pertinent info
Look for volunteer homes for recovery if needed
Oversee the release/return of cats and solicits cooperation of onlookers to ensure cat's well-being
Requirements:
A quiet and calm personality; the cats are feral and need careful handling. (Training in how to trap will be given.)
Works well under pressure.
Preferably with own transport (we trap in various locations).
WEBSITE DEVELOPMENT
Work needed within this committee:
Posting articles on the website
Administration, updating and maintenance of the website
Managing the website in coordination with webmaster
Requirements:
Proficiency in WordPress
Regular access to the internet